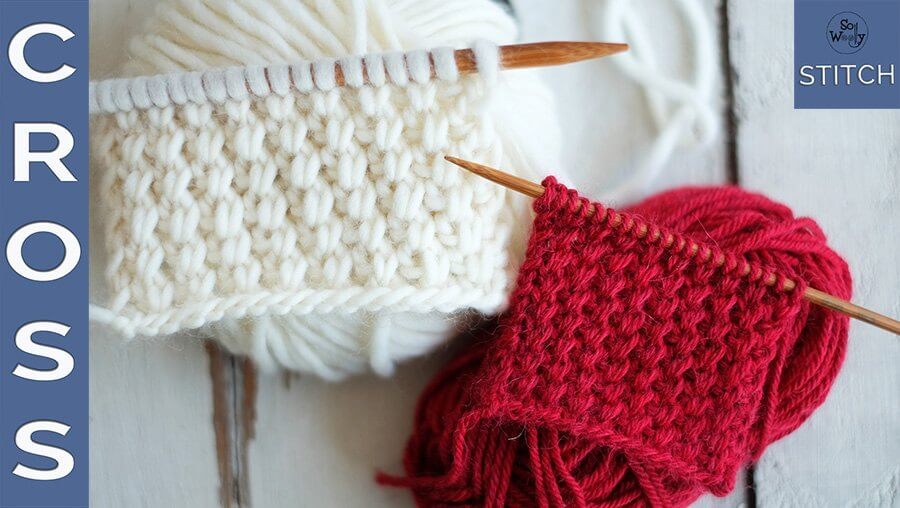 How to knit the Cross stitch: A two-row repeat pattern
Today you'll learn how to knit a beautiful and easy cross stitch. Similar to the Spine stitch, this Cross stitch is a two-repeat pattern, one of which is just purling.
Its eye-catching texture makes it great for knitting hats, cowls and sweaters (as the Ripple stitch).
To successfully use this pattern, I strongly recommend two things:
This cross stitch is not reversible and requires blocking, once our work is finished. Why? Because it tends to twist (it happens when crossing as we are pulling the stitches in a different direction every two rows).
This one is a great blocking board, with grid lines, and t-pins!
And for best results, I would knit a robust edge in a lovely rib stitch (for cuffs, neckline, and hems). This is a must if you want to knit a scarf or a cowl.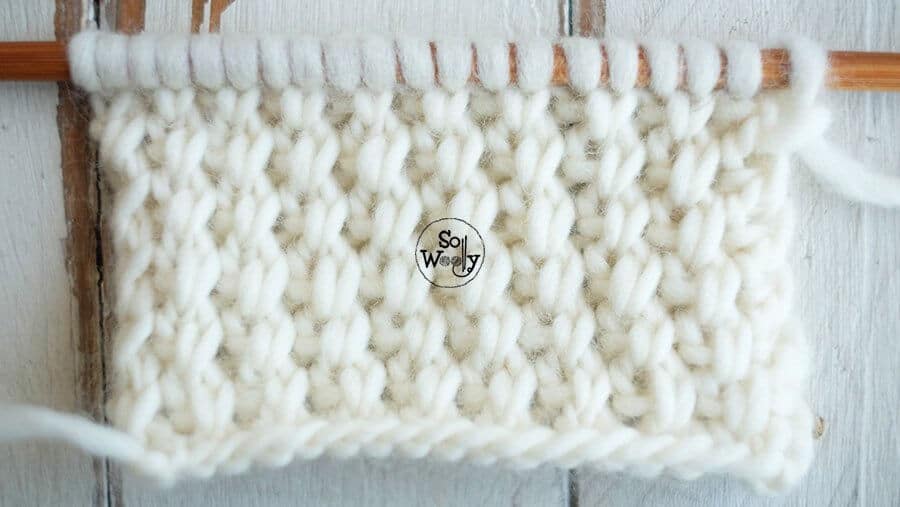 Ok, it's knitting time!
Abbreviations
CO: Cast on
st: Stitch
WS: Wrong side of the work
K: Knit
P: Purl
BO: Bind off
How to knit this Cross stitch
CO an even number of st
1º row (WS): P across
2º row: *K the second st from right to left, don't take it off the left-hand needle, and K the first st. Drop both*. Repeat from * to *, to the end.
These two rows create the cross stitch pattern. When finished, BO purlwise after a row 2.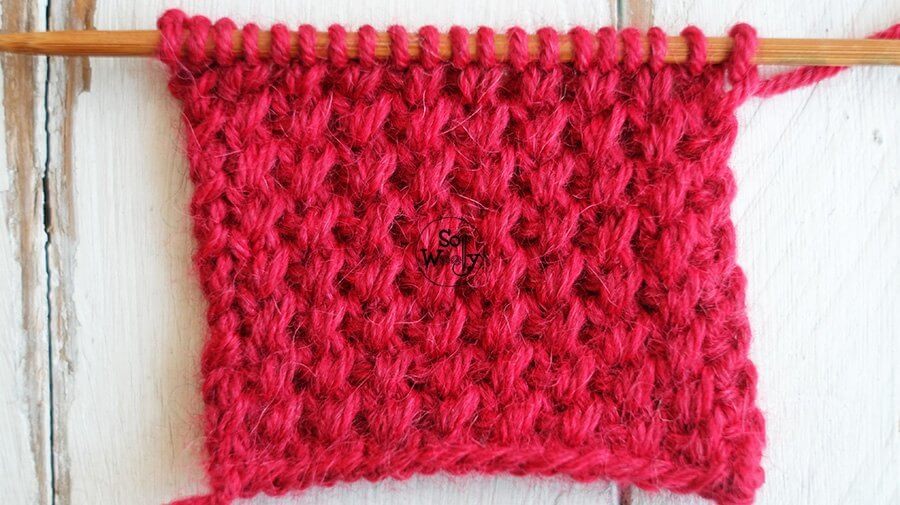 Enjoy the video:
I hope you like it …
and don't forget to share the love!
Hugs and happy knitting,
xo
Carolina – So Woolly