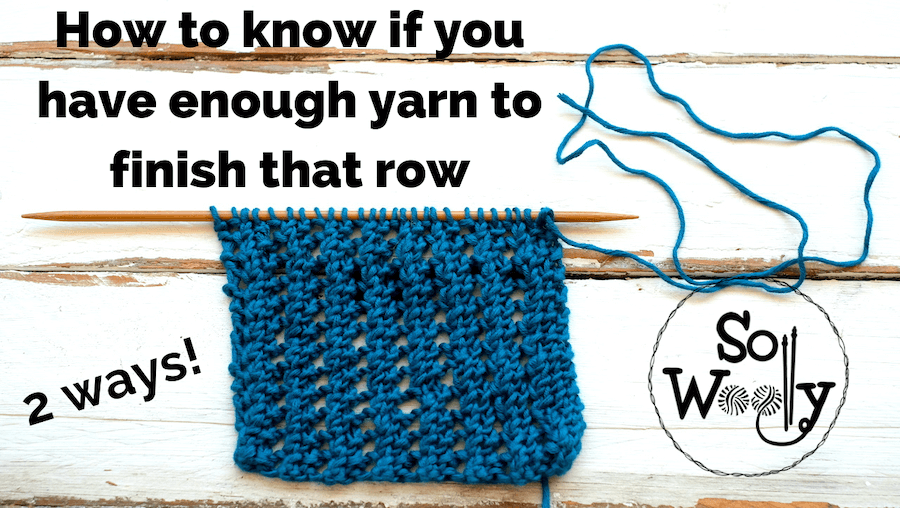 Tips for knitters 2: How to know if you have enough yarn to finish that row?
In this tutorial, you'll learn two ways of knowing if you have enough yarn to finish that row you're working in, even if you're binding off (or casting off).
I'm sure you know the feeling of not having enough yarn to complete one row or one round…
… Especially if you don't want to join the new ball in the middle of the back of your sweater, for example…
But it could be worse!
How do you feel if you are unsure whether your project can be finished or not?!!! (Maybe you don't know yet, but a while ago, I shared my step by step process to calculate in advance how much yarn you'll need, so, it's worth checking it out 😉
Well, as I said, all the above can be avoided, if you try these tried and tested tips that work for me every time I'm in that situation:
The best way to know if there is enough yarn to finish that row is the following:
Firstly, knit one entire row (or round)
Secondly, mark the end (a simple slipped knot will do the job).
Then, undo that row carefully, and measure the length of the yarn used (from the slipped knot backward).
Once you get to the point when you start doubting if there will be enough yarn, compare that measurement with the length of the yarn available to continue.
As you can see, this is an accurate yet laborious process…
This swatch was made using 100% Peruvian cotton (super soft and beginner-friendly) #ad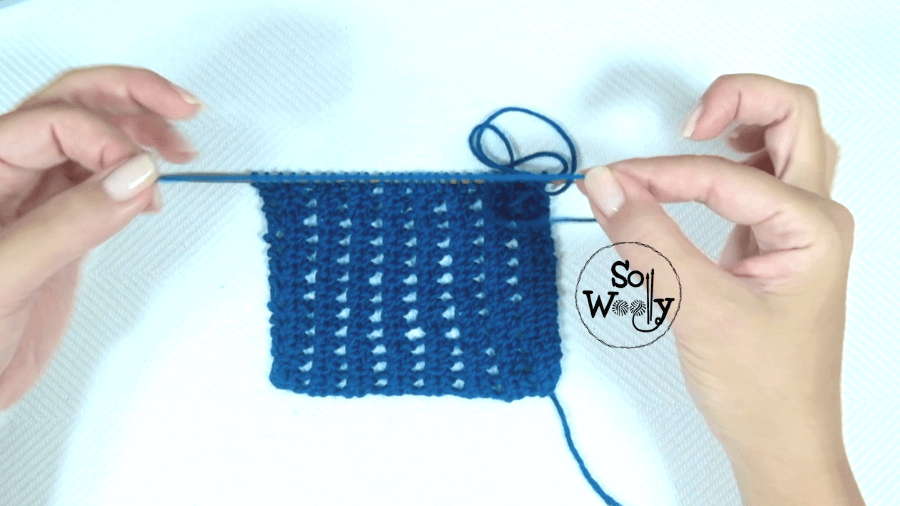 And the stitch pattern shown in the image is a reversible two-row repeat lace pattern
However, there is an easier option:
1) Put your work on the table
2) Organize and stretch the stitches on the needle
3) Place the yarn that comes from the ball over the stitches and mark the end
4) Now measure that length 4 times
The result is the yarn needed to finish the row!
Furthermore, this will also work to know if you have enough yarn to bind off 😉
Easy-peasy!
Enjoy the mini video tutorial:
I hope I can help 😉
Hugs, and happy knitting!
xoxo
Carolina – So Woolly
"As an Amazon Associate, I earn from qualifying purchases."