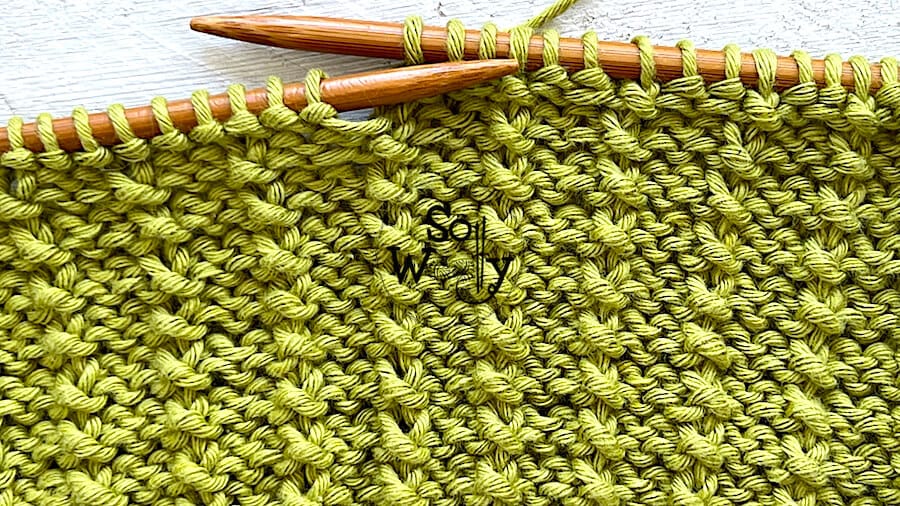 How to knit the Shadow Rib stitch (two rows only!)
In this tutorial, I'm showing how to knit the Shadow Rib stitch pattern.
It's a pretty stitch, super easy to knit, and quick to memorize.
Before starting, I'd like to clarify that it has nothing to do with the Shadow knitting technique we practiced a while ago.
The Shadow stitch is a two-row repeat pattern; a lovely combination of knits and purls, ideal for beginners.
Additionally, one of its advantages is that it does not curl.
In fact, the frequency of knit and purl stitches on every odd row produces a flat fabric; another great option for scarves, blankets, cowls, and blankets.
Although both sides look different, the so-called wrong side of the work looks nice too, so for me, it's a reversible stitch.
In my opinion, it's not necessary that both sides are identical; the important thing is that we can use either interchangeably.
Ok, no more chatting!
Find your needles, and some wool, and let's knit something gorgeous 🙂
Abbreviations
CO: Cast on
st: Stitch
P: Purl
K: Knit
RS: Right side of the work
WS: Wrong side of the work
BO: Bind off
This swatch was made out of 100% cotton yarn (soft, worsted weight, great for beginners) #ad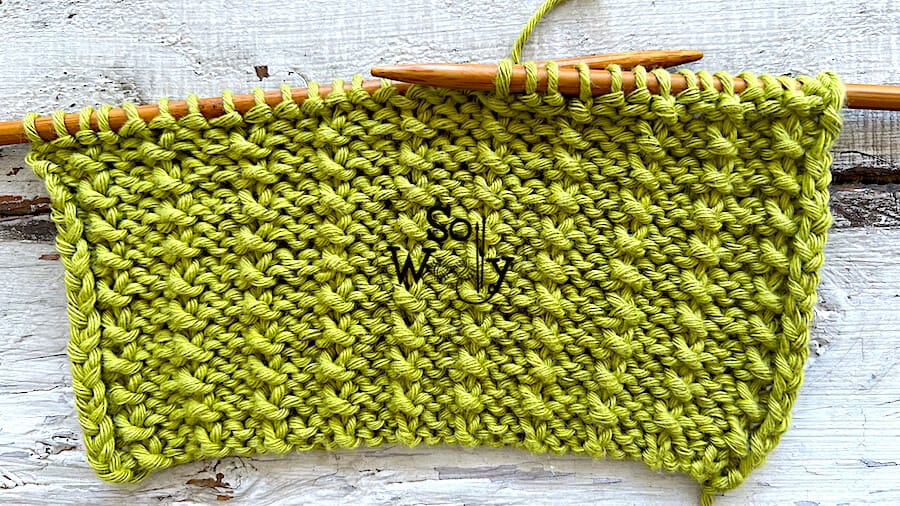 Using my favorite bamboo knitting needles #ad
N.B.:
The odd rows create the RS of the work.
There are no selvage stitches; if you like to have them, please add one stitch on each side of the row.
How to knit the Shadow Rib stitch in two rows
CO multiples of 3 + 2; i.e.: 3 * 5 = 15 + 2 = 17 st.
1º row (RS): *P2, k1tbl*. Repeat from * to *, to last 2 st, P2
2º row: K across
These two rows create the pattern. Repeat them until the desired length is reached.
When finished BO knitwise after a row 1 (WS).
This is the other side of the work: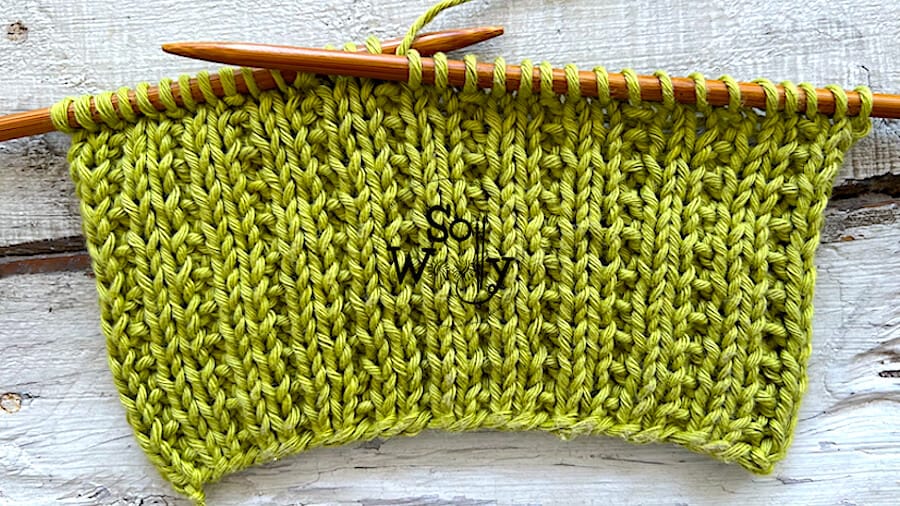 Enjoy the video tutorial:
Hugs, and happy knitting, and don't forget to share the love <3
xoxo
Carolina – So Woolly
PS: Are you a fan of the two-row repeat knitting patterns? Then, take a look at this one!
"As an Amazon Associate, I earn income from qualifying purchases that meet the applicable requirements."