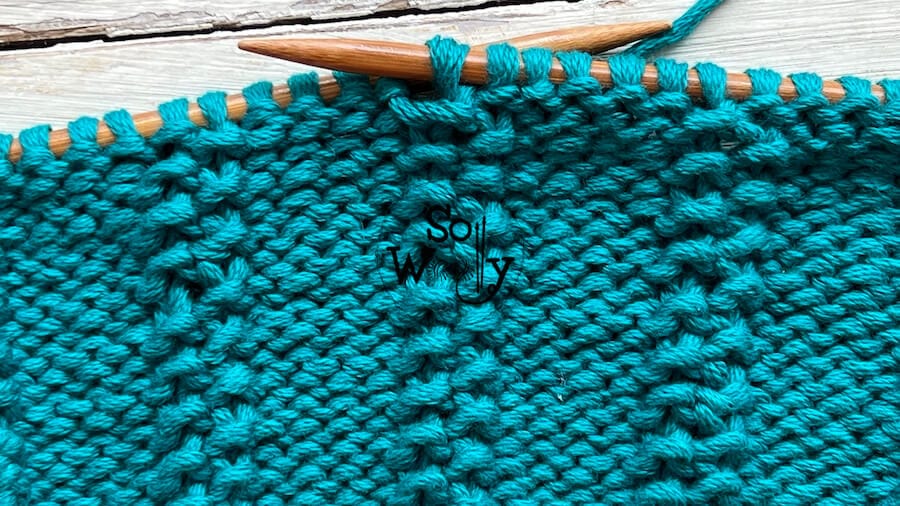 How to knit the Fancy Moss stitch Rib (only two rows!)
In this post, I'm sharing how to knit the Fancy Moss stitch Rib, a lovely variation of the classic Ribbing (like the Half Garter Rib we practiced a while ago).
Honestly, I love to have options, because variety is the spice of life 😉
Time and time again I find myself doing the same 2 x 2 Rib automatically, without thinking… and the truth is that there are tons of alternatives.
This is why I keep teaching you different patterns, this way I have them in mind when it comes to designing a new project.
Oh! I almost forgot! This is another great example: The Lace Rib stitch.
In fact, one of the things I like the most about the Fancy Moss stitch Rib is that it's a two-row repeat pattern (pretty easy to memorize).
Furthermore, the only techniques required are knit and purl stitches, so it's great for beginners.
Additionally, both sides of the work look pretty; you can use either of them as the right side.
Last but not least, the pattern creates smooth columns, wide enough so you can substitute the Stockinette for this stitch when working on a special project that needs a special touch 😉
Without further ado, grab your needles, and some yarn, and let's get busy!
Abbreviations
CO: Cast on
st: Stitch
P: Purl
K: Knit
RS: Right side of the work
BO: Bind off
WS: Wrong side of the work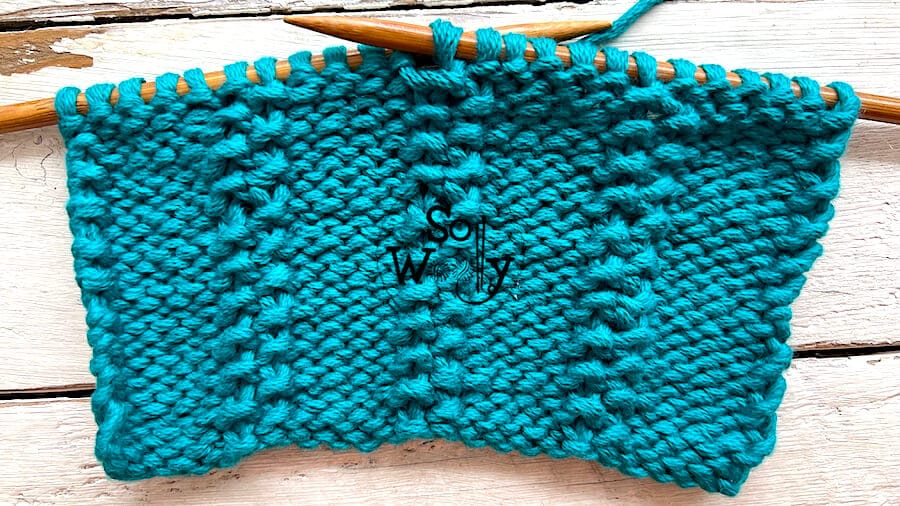 N.B.:
The odd rows form the right side of the work
The first and the last stitches are edge stitches and will be knitted on each row
Fancy Moss stitch Rib knit stitch pattern
CO multiples of 6 + 4 + 2 (edge); i.e.: 6 * 3 = 18 + 4 = 22 + 2 (edge) = 24 stitches
1º row (RS): K1 (edge), K4, *K1, P1, K4*. Repeat from * to *, to last st, K1 (edge)
2º row: K1 (edge) *P5, K1*. Repeat from * to *, to last 5 st, P4, K1 (edge)
These two rows create the pattern. Repeat them until the desired length is reached.
When finished BO, working each stitch as it presents.
This is the other side of the work: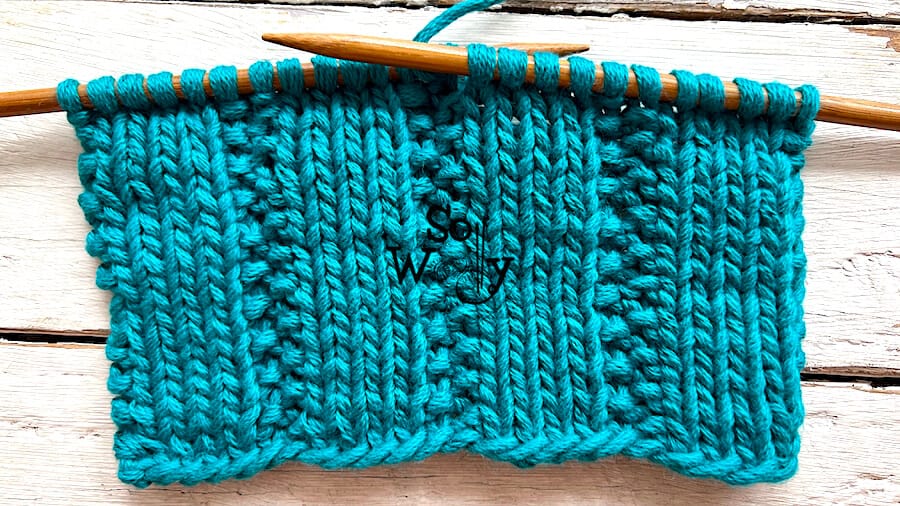 Enjoy the video tutorial:
I hope you like it!
Hugs, and happy knitting 🙂
xoxo
Carolina – So Woolly
PS: I just found this amazing knitting tool and wanted to share it with you! #ad
"As an Amazon Associate, I earn from qualifying purchases."