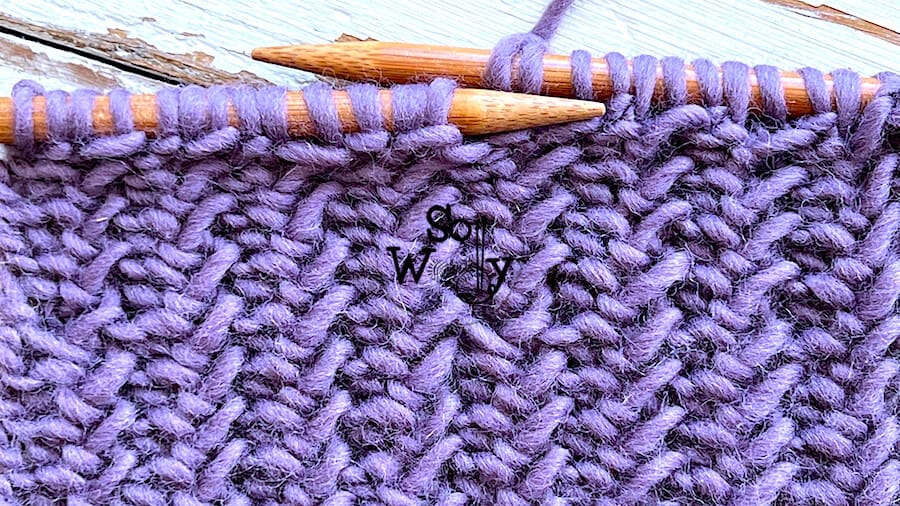 How to knit a one-row reversible pattern (with knit stitches only)
In this post, you'll learn how to knit a one-row repeat reversible stitch pattern; just 3 simple steps will be necessary throughout the project.
In addition, it has a rich texture to it, and it's identical on both sides, which makes it perfect for a lot of projects, such as scarves, blankies, infinite cowls, or even a cardigan or pullover/sweater/jumper/jersey (delete where applicable).
The possibilities are endless!
Furthermore, it lays flat; it doesn't roll up or bend on any side, so it's not necessary to add an edge.
In fact, I've made 2 swatches: One, using 100% Merino wool yarn, and the other, using 100% cotton yarn, and neither of them curls.
Nevertheless, before starting your project, knit a swatch and make sure that yours doesn't roll up either 😉
But the most amazing part of this one-row repeat pattern is that it's made using knit stitches only.
Yep!
No purling, increases, or decreases are needed!
Finally, in the video tutorial, you'll see how to do it in both, English and Continental style.
So, no more chatting, it's time to grab your pointy needles (preferably), and yarn, and let's get busy!#ad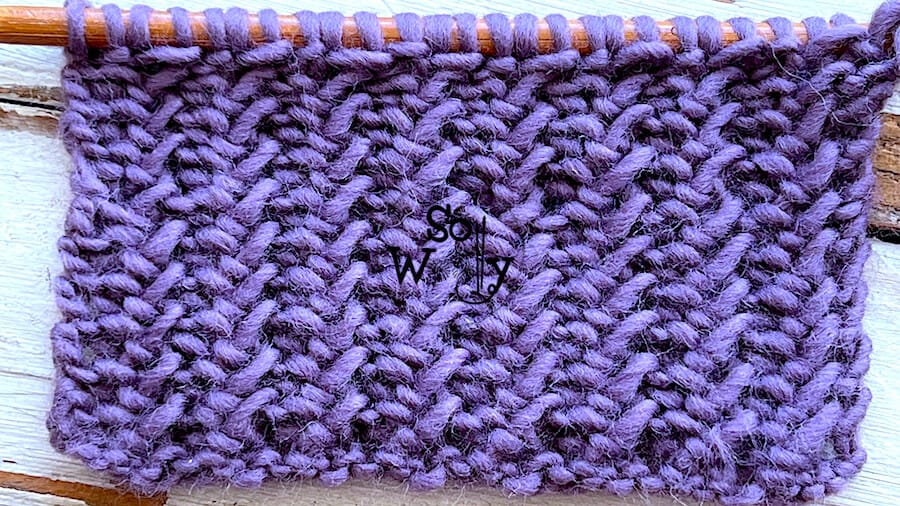 Abbreviations
CO: Cast on
st: Stitch
K: Knit
BO: Bind off
RS: Right side of the work
How to knit an easy one-row repeat reversible pattern
CO multiples of 3 + 2; i.e.: 7 * 3 = 21 + 2 = 23 st
1º and every row: K1 (edge), *K1, knit the second stitch from the left-hand needle, don't drop it, and knit the first. Now drop both*. Repeat from * to *, to last st, K1 (edge).
This row creates the pattern. Repeat it until the desired length is reached.
When finished BO purlwise (facing the RS).
This is the other side of the work: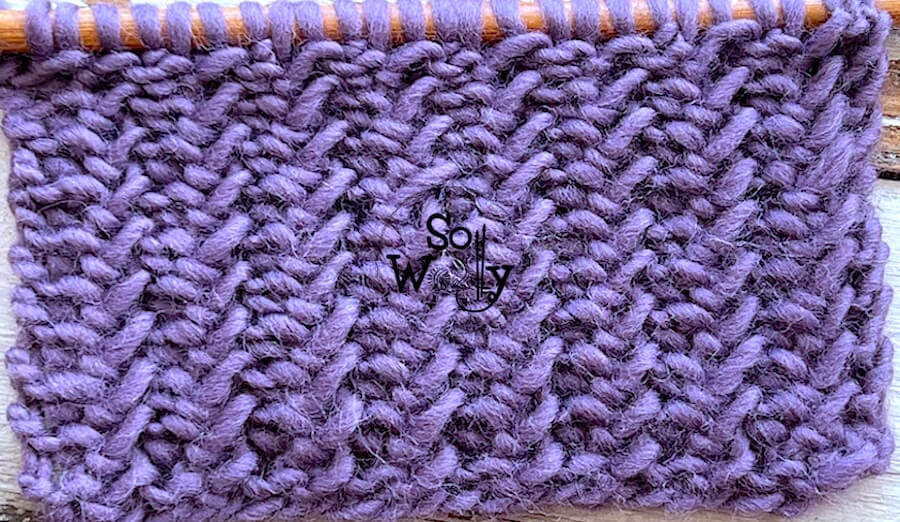 Thank you for watching!
Hugs, and happy knitting 🙂
xoxo
Carolina – So Woolly
PS: If you want to knit or crochet a scarf, infinite cowl, or any rectangular/square garment, and don't know how many stitches to cast on, how much yarn, and the measurements, please click here!
"As an Amazon Associate, I earn from qualifying purchases."