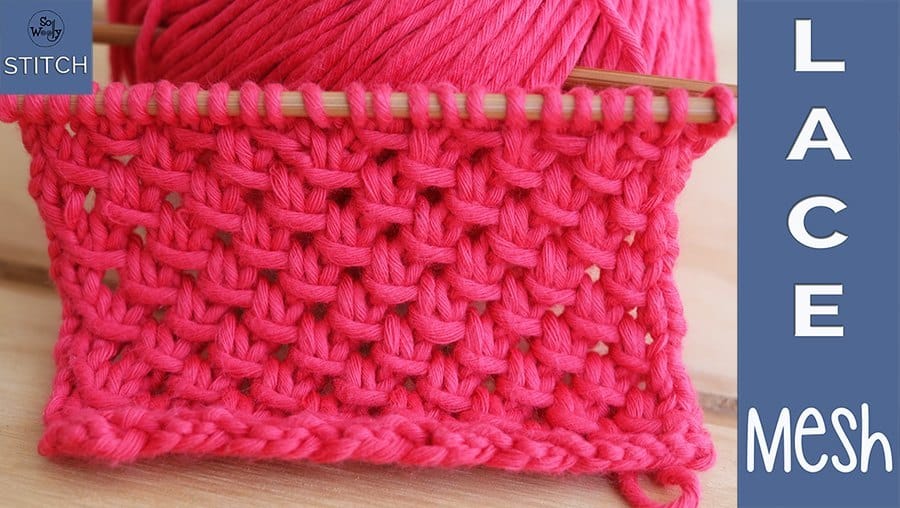 How to knit the most charming Lace Mesh stitch pattern
Spring is coming, and it's been a while since the last lace stitch we learned (the Lace Squares stitch). Luckily, I found this beautiful pattern, one of the most charming Lace Mesh stitches I've ever seen!
It's similar to the Netting stitch: Easy to knit, it has a lovely texture, not reversible, but it lays flat and the wrong side looks great too. The Lace Mesh is a left-leaning stitch, but no cable needle is required.
Abbreviations
CO: Cast on
st: Stitch
RS: Right side of the work
K: Knit
P: Purl
Yfwd: Yarn forward
Sl1: Slip one stitch as if to purl
Psso: Pass the slipped stitch over
BO: Bind off
This gauge swatch is knitted with 3.75 mm needles (5 US size), using a cotton yarn for 5 mm needles. For knitting lace, I suggest using sharp pointed needles; they are really useful and will make the work easier for you.
I think this stitch looks best when you go down at least 1 size than the recommendation found on the yarn labels.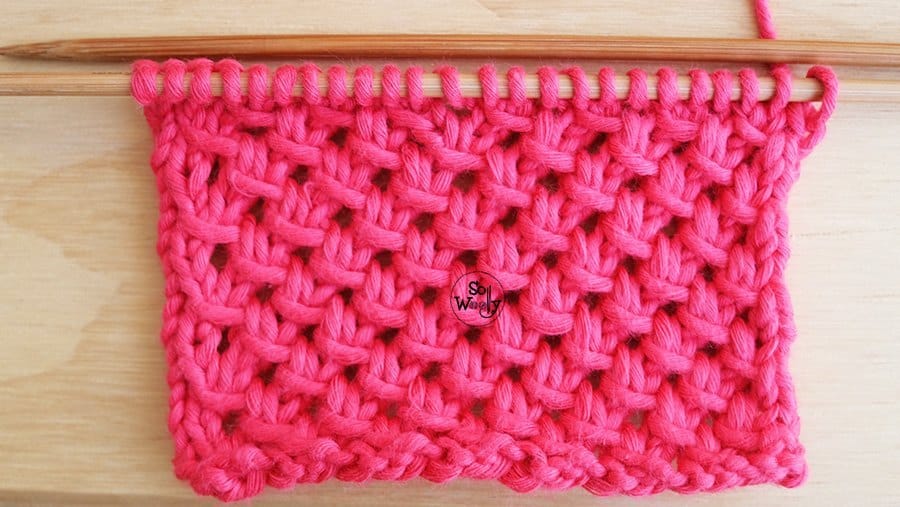 How to knit the most charming Lace Mesh stitch pattern
CO multiples of 3 (minimum of 6 st).
1º row (RS): K2, *Yfwd, Sl1, K2, Psso*. Repeat from * to * to last st, K1.
2º and 4º rows: P across
3º row: K1, *Sl1, K2, Psso, Yfwd*. Repeat from * to *, to last 2 st, K2.
These four rows create the pattern. Keep repeating them until the desired length is reached. When finish, BO knitwise after a 4º row.
And don't forget to block your work! It will look 100% better after blocking!
This is the wrong side of the work: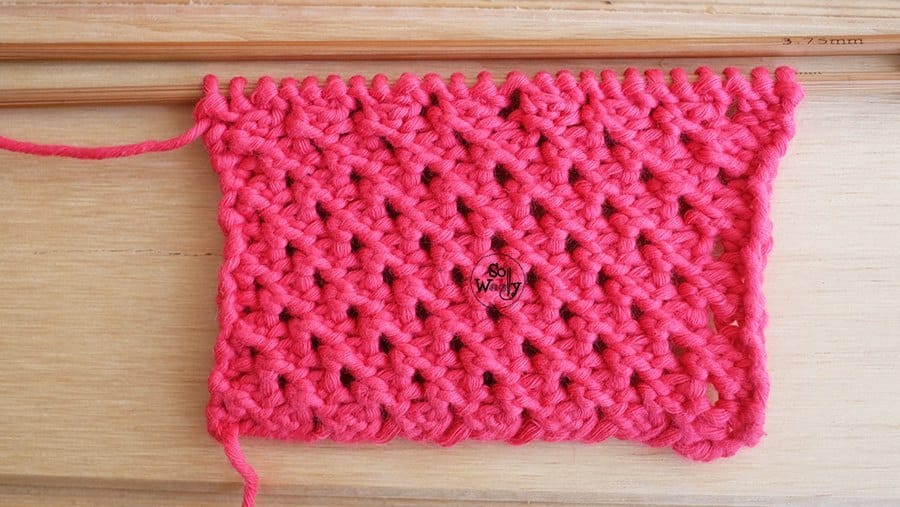 Hope you like it and knit a gauge swatch! It's a great pattern to knit a top, wrap, shawl, even a market bag!
Hugs,
xxx
Carolina – So Woolly
PS: If you are definitive a lace knitter, this is a great book. Take a look!