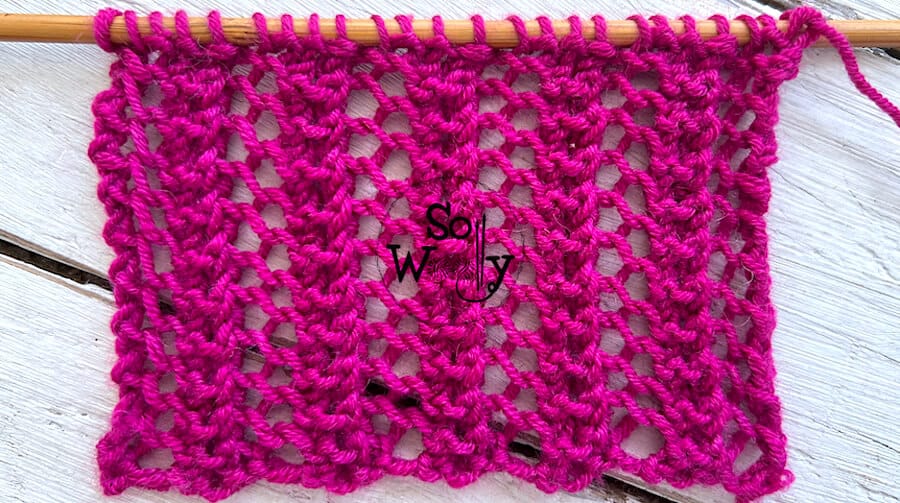 How to knit Easy Lace Stripes: A one-row repeat reversible pattern
In this post, I'm sharing how to knit Easy Lace Stripes: A one-row repeat reversible pattern, super easy to knit.
If you want to learn how to knit lace, this is the perfect pattern!
Just work on three simple steps that will be repeated throughout the project 😉
And the good news is that you don't even have to purl!
In fact, the only techniques required are knit stitches, yarn over, and knit two stitches together (the easiest increase and decrease there are out there ;).
As per The Witch's Ladder stitch that we practiced a couple of weeks ago, the Easy Lace Stripes is a proper lace pattern because the decreases and increases will be worked on all rows.
Additionally, both sides are identical, so you can use it to knit a scarf, a wrap, but also a Summer o top or cardigan…
Why?
Well, like all lace patterns, the versatility is one of its attributes: Work with wool yarn (or any of its blends), and you can create a Winter garment.
On the contrary, choose linen, cotton yarn, or bamboo, and the result will be a light, airy, fine Summer piece.
Finally, I'd like to remind you that in order to get a professional finish when knitting lace patterns, there are two essential rules you should follow:
First of all, use sharp pointed needles; they will save you time and tears #ad
Secondly, block your garment once it's finished; this simple process will make the stitches look crisp, and the pattern design will stand out.
Click here to watch how to block your knit work, set by step.
So, my little Woolly, without further ado, grab your needles and a little bit of yarn, and let's get started 🙂
Abbreviations
CO: Cast on
st: Stitch
K: Knit
yo: Yarn over
k2tog: Knit two stitches together
RS: Right side of the work
BO: Bind off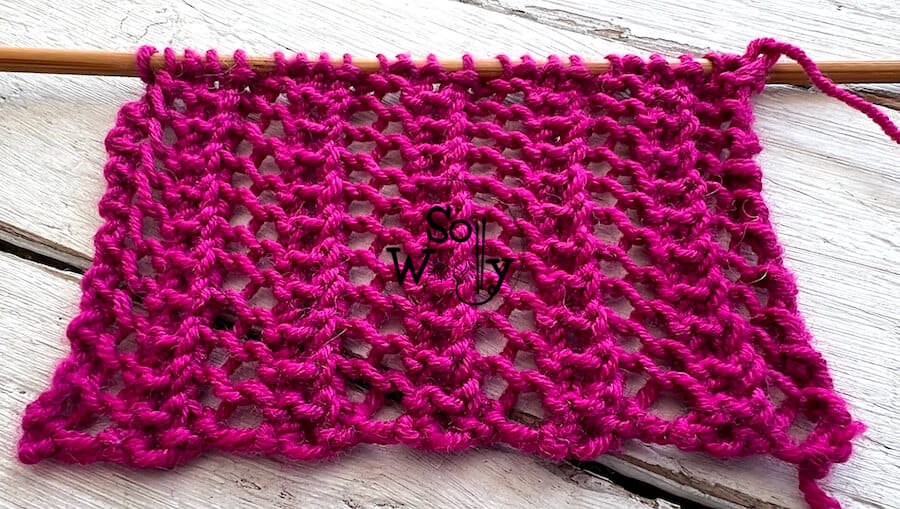 Get a blocking board and finish your garments like a pro! #ad
Easy Lace Stripes knitting stitch pattern
CO multiples of 4 st; i.e.: 4 * 4 = 16 st.
1º and every row: *k2tog, yo, K2*. Repeat from * to *, to end.
This only row creates the pattern. Repeat it until the desired length is reached. When finished, BO purlwise.
This is the other side of the work: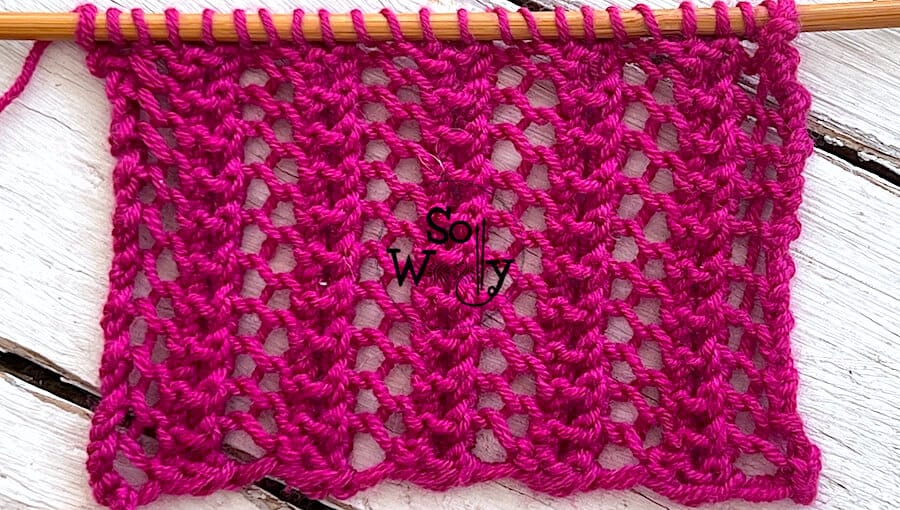 Enjoy the video tutorial:
Thank you for watching!
I hope you like it as much as I do 🙂
Hugs, and happy knitting.
xoxo
Carolina – So Woolly
"As an Amazon Associate, I earn from qualifying purchases."