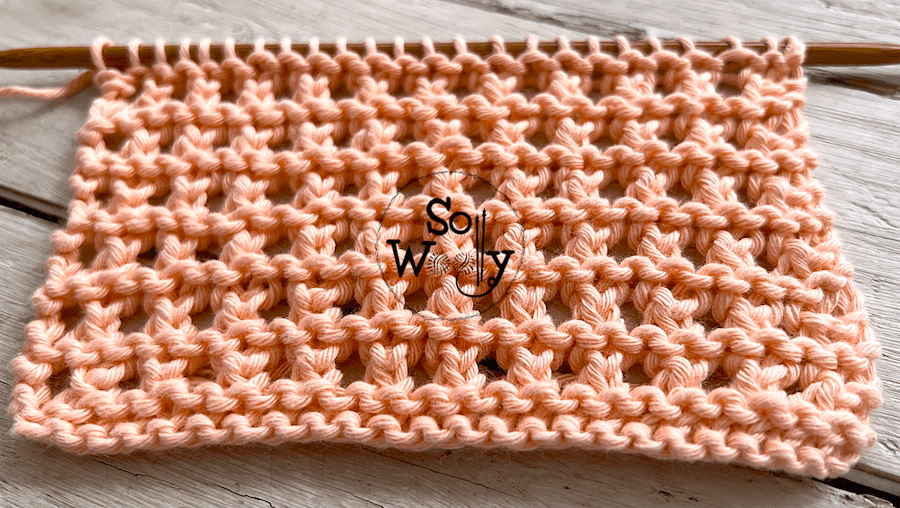 How to knit the Eyelet rows stitch (no purling!)
Today, I'm sharing how to knit the Eyelet rows stitch, one of those patterns that we knitters love…
It's a lovely yet versatile design, easy-peasy, so it doesn't matter if you're just starting to knit.
Why?
Essentially because the Eyelet rows, is a four-row repeat pattern, three of which are plain knit rows.
Our "work" consists of two basic steps that will be repeated throughout the fourth row: Yarn over + simple decrease.
So, no purling is required! YAY!
The result is a pattern that we can use to knit the whole garment, or with Garter or Stockinette stitch sections.
Honestly, it reminds me of a period in my life when I only made cotton yarn lace sweaters (both, with short and long sleeves).
In fact, this is a perfect stitch for that kind of work, but also for rectangular pieces, such as wraps, cowls, and scarves.
Although it's so simple, you'll love it 😉
So I´ll let you grab your needles and some yarn, and get busy!
Abbreviations
CO: Cast on
st: Stitch
K: Knit
P: Purl
yo: Yarn over
sd: Simple decrease (slip one stitch as if to knit, knit the next, pass the slipped stitch over the last one)
RS: Right side of the work
BO: Bind off
WS: Wrong side of the work
This swatch was knitted using 100% cotton yarn (super soft, perfect for sensitive skin) #ad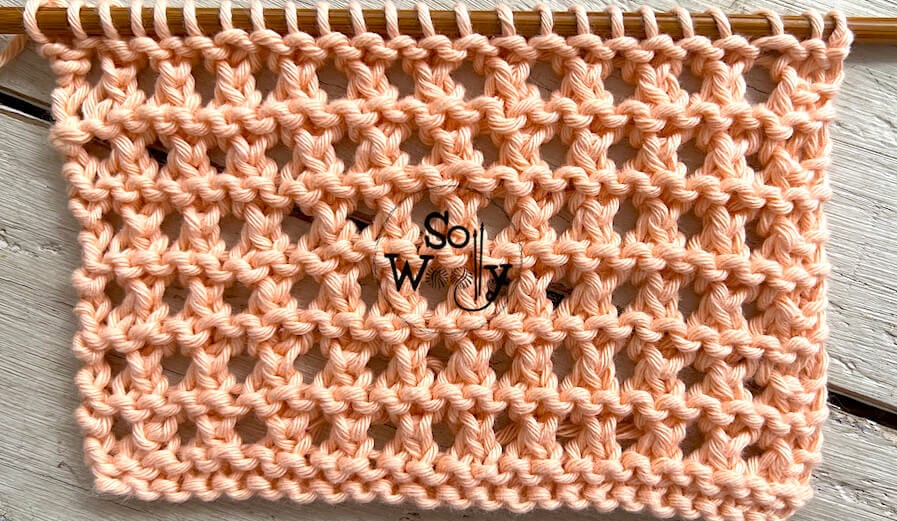 With my favorite US 8 / 5 mm bamboo needles (great for any season, because they don't get warm or cold 😉 #ad
N.B.:
The odd rows form the right side of the work.
Eyelet rows knitting pattern
CO an even number of stitches.
1º, 2º, and 3º rows (RS): K across
4º row: K1,*yo, sd*. Repeat from * to *, to last st, K1.
These four rows create the pattern. Repeat them until the desired length is reached.
When finished BO knitwise after a row 3 (WS).
This is the other side of the work: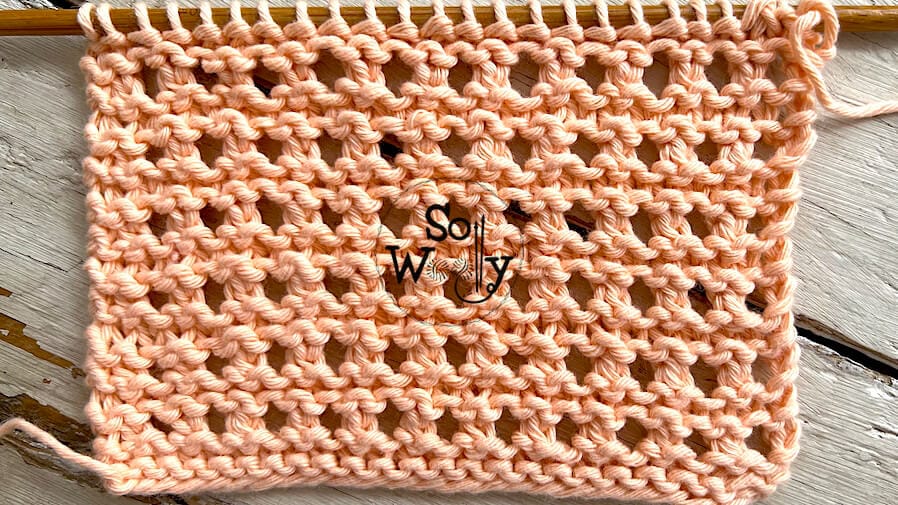 Enjoy the video tutorial:
I hope you like it!
Hugs, and happy knitting 🙂
xoxo
Carolina – So Woolly
"As an Amazon Associate, I earn from qualifying purchases."