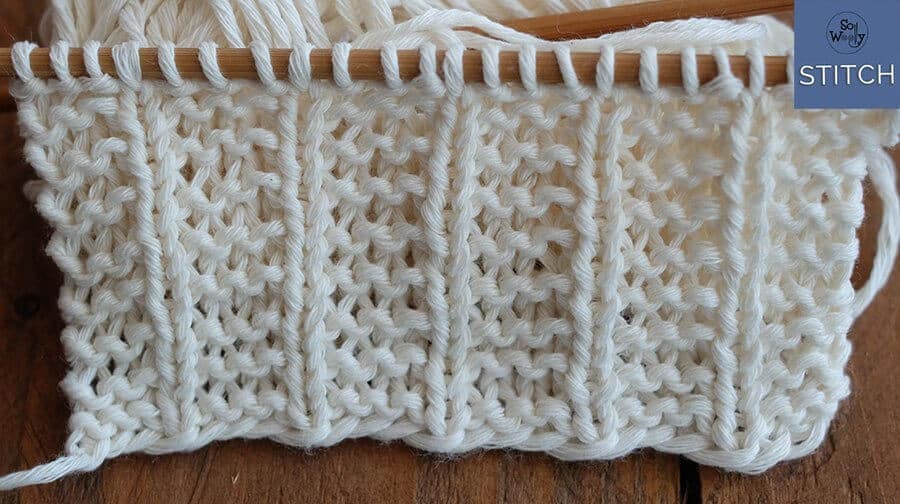 Blanket stitch knitting pattern: Easy and quick, ideal for beginners
A perfect stitch for knitting blankets is… surprise, surprise… Blanket stitch! It's an easy stitch for beginners as you only need to knit and purl, what's more, it doesn't curl.
It has a great texture to it, it is not reversible but the wrong side of the work looks pretty good all the same, and uses only a two-row repeat pattern. There are no other complications and you can learn it as you go.
The Blanket stitch also works well when knitting scarves, cowls and even sweaters for boys and girls of all ages. The vertical columns are slimming and who doesn't want to look svelte?
This is quite simply ideal for those of us learning how to knit, it's from the same family of these other wonderful patterns that we have seen before:
Abbreviations
CO: Cast on
st: Stitch
K: Knit
P: Purl
BO: Bind off
RS: Right side of the work
To knit this swatch, I used cotton yarn and my favorite bamboo knitting needles!
I really love the sound they make, and what's more important: They don't get warm or cold, so you can use them to knit all year long.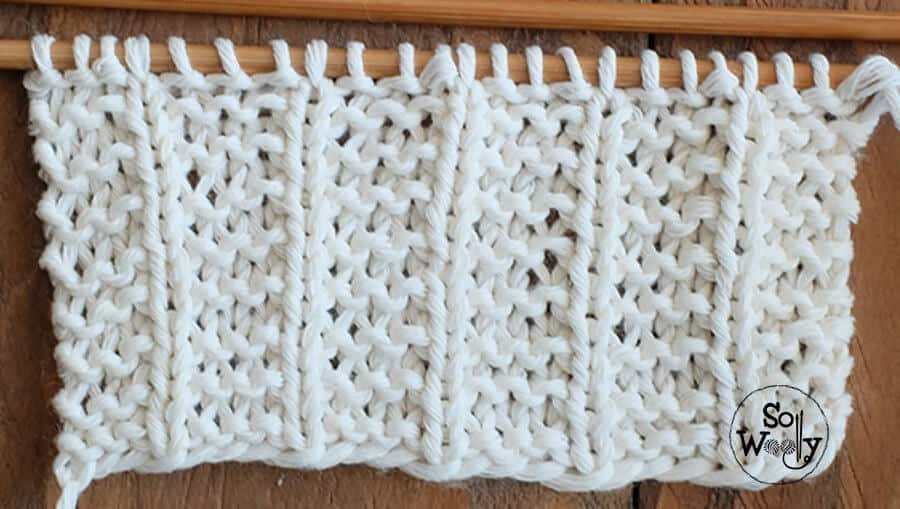 How to knit the Blanket stitch pattern
CO multiples of 4 + 3; i.e.: 4 * 4 = 16 + 3 = 19 stitches
1º row: *K3, P1*. Repeat from * to *, until there are three stitches left, K3.
2º row (RS): K across
These two rows create the pattern. Repeat them until the desired length is reached.
When finished, BO knitwise after a row 1.
Although it's not a lace stitch, don't forget to block your work. The stitches will look crisp, even and smooth.
This blocking mat will help you in the process ;D
This is the wrong side of the work: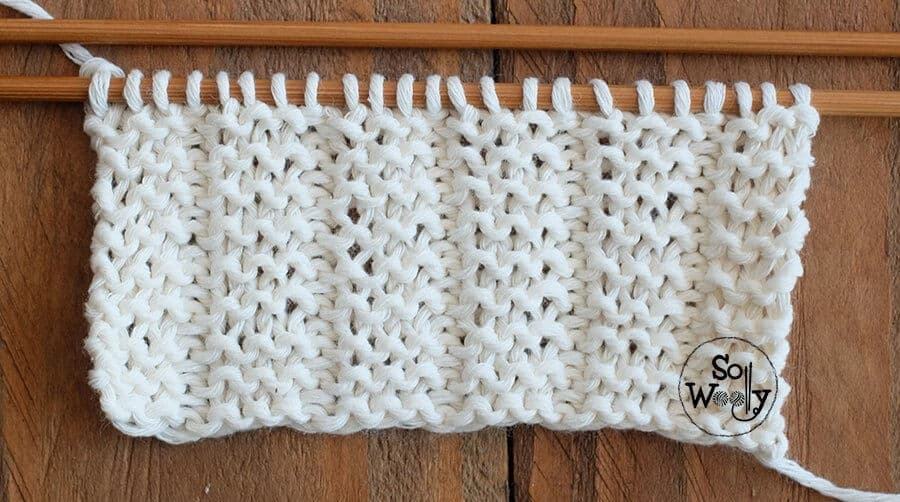 Enjoy the mini video tutorial:
Blanket stitch knitting pattern
I hope you like it, knit a swatch, and… don't forget to share the love ;D!!! Tag me on Instagram or Twitter (@sowoolly) to see your work ;D
Hugs, and happy knitting!
Carolina – So Woolly