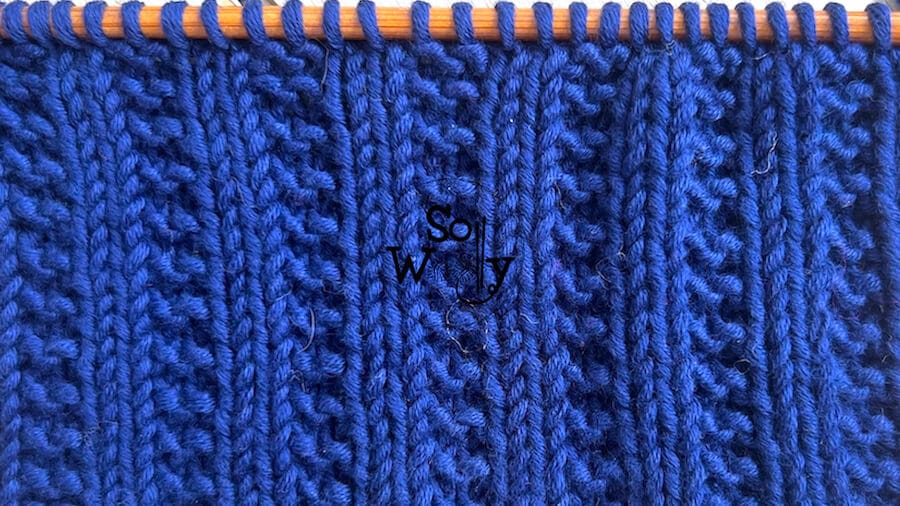 How to knit the Double Garter Rib stitch (only two rows)
In today's tutorial, I'm sharing how to knit the Double Garter Rib stitch, step by step.
Honestly, I think it's a perfect stitch for borders or edges; especially when we don't need them to be stretchy (as they would be when using the classic 2 x 2 Ribbing).
For instance, use it on each side of a blanket, of a scarf, or on each side of an infinite cowl in case you used a stitch that curls or bends.
In other words, it's a substitute for the Seed stitch, Garter stitch, or the Irish Moss stitch.
However, the Double Garter Rib is a pretty versatile pattern.
It will also work for knitting a whole piece: From sweaters and cardigans to a wrap, cushion, or even a bag.
In addition, it's pretty easy to do, and totally suitable for the sweetest of summer children starting out in the wide world of knitting!
Why?
Mostly, because it's a two-row repeat pattern, one of which is a plain purl row; the other combines knit and purl stitches in a short repeat (you'll be able to learn and remember it quickly and easily).
Finally, the cherry on the top… although both sides look different, they're lovely, so I'd call it a reversible stitch.
Choose the side you prefer to be the right side of the work 😉
Without further ado, grab your needles and some wool or cotton yarn, and let's get busy!
Abbreviations
CO: Cast on
st: Stitch
K: Knit
P: Purl
RS: Right side of the work
BO: Bind off
WS: Wrong side of the work
This swatch was knitted using 100% Peruvian cotton yarn (super soft and with the right amount of brightness) #ad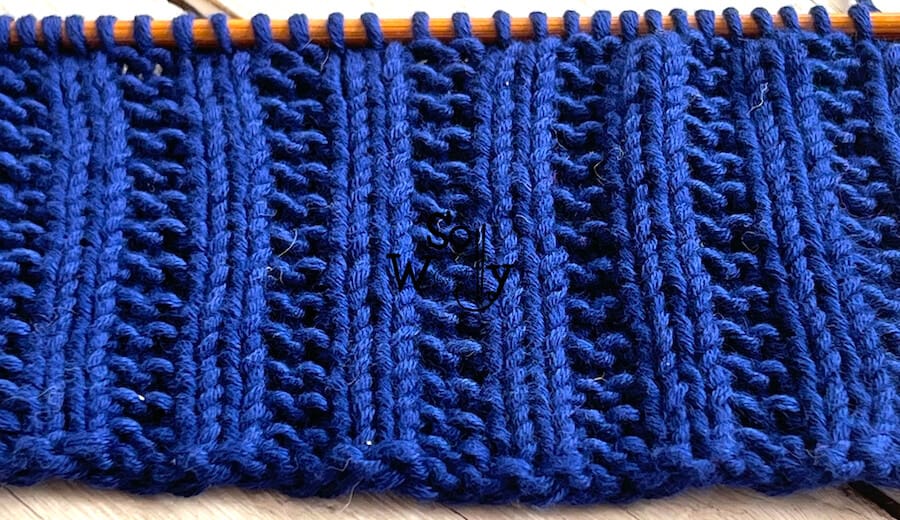 With my favorite US 8 / 5 mm bamboo needles (great for any season, because they don't get warm or cold 😉 #ad
N.B.:
The odd rows form the right side of the work.
Double Garter Rib knitting pattern
CO multiples of 4 + 2; i.e.: 4 * 3 = 12 + 2 = 14 st.
1º, and every odd row (RS): *K2, P2*. Repeat from * to *, to last 2 st, ending with K2
2º and every even row: P across
These two rows create the pattern. Repeat them until the desired length is reached.
When finished BO knitwise after a row 1 (WS).
This is the other side of the work: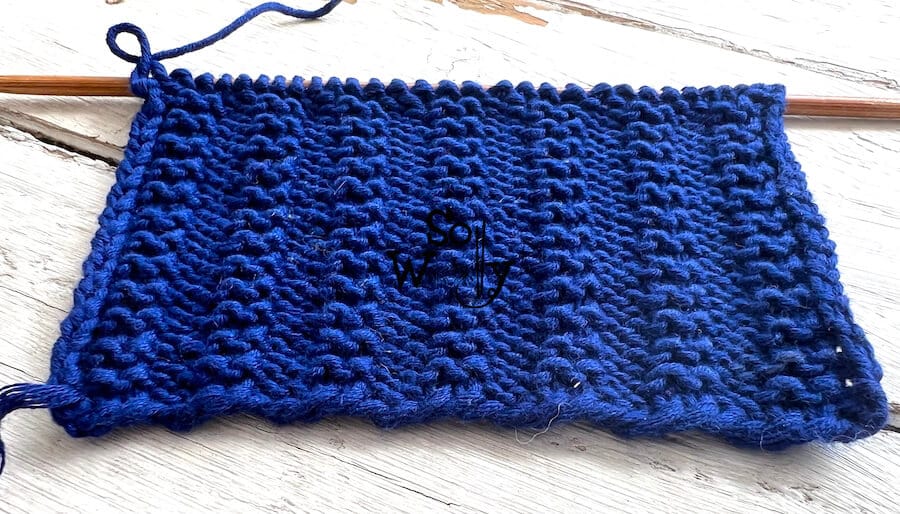 Enjoy the video tutorial:
I hope you like it!
Hugs, and happy knitting 🙂
xoxo
Carolina – So Woolly
"As an Amazon Associate, I earn from qualifying purchases."