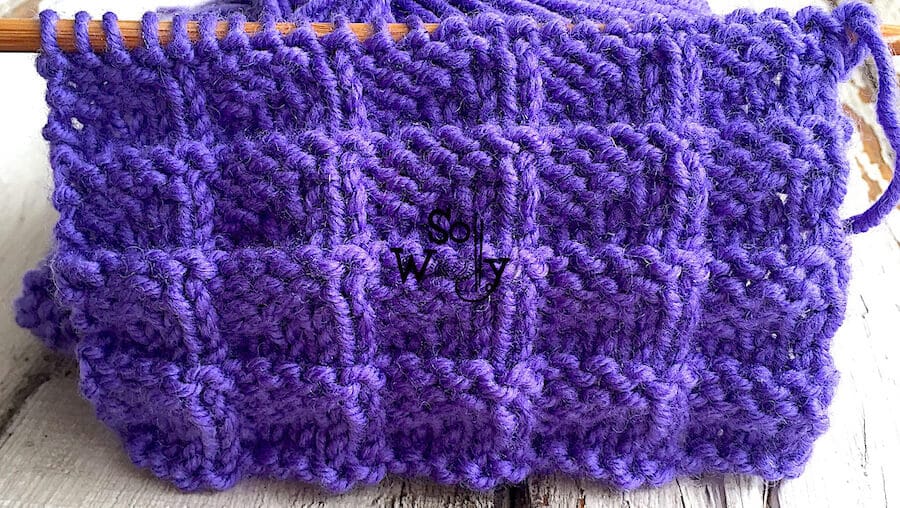 How to knit the cute Pennant stitch – it lays flat, no matter what!
In today's tutorial, you'll learn how to knit the Pennant stitch, a cute six-row repeat pattern, which combines knits and purls only.
Similar to the Embossed Blocks stitch, we practiced sometime ago, the Pennant stitch creates an unusual horizontal motif (the vertical patterns are more common, I have to say).
However, it's an easy-peasy stitch. I love it because it's also reversible (it looks gorgeous on both sides), and it lays flat (no need to think about adding edges at all!).
Above all, the Pennant stitch has a lovely texture to it; it forms little flags which appear raised or embossed. I like it for baby stuff, maybe a blanket, or a cushion, something large enough that makes the design shine 😉
Finally, I said that it's a six-row repeat pattern, but there are only three rows to memorize, because they repeat themselves, so it could not be easier!
Without further ado, let's get started!
Abbreviations
CO: Cast on
st: Stitch
RS: Right side of the work
K: Knit
P: Purl
BO: Bind off
This swatch was knitted in 100% Merino Superwash yarn #ad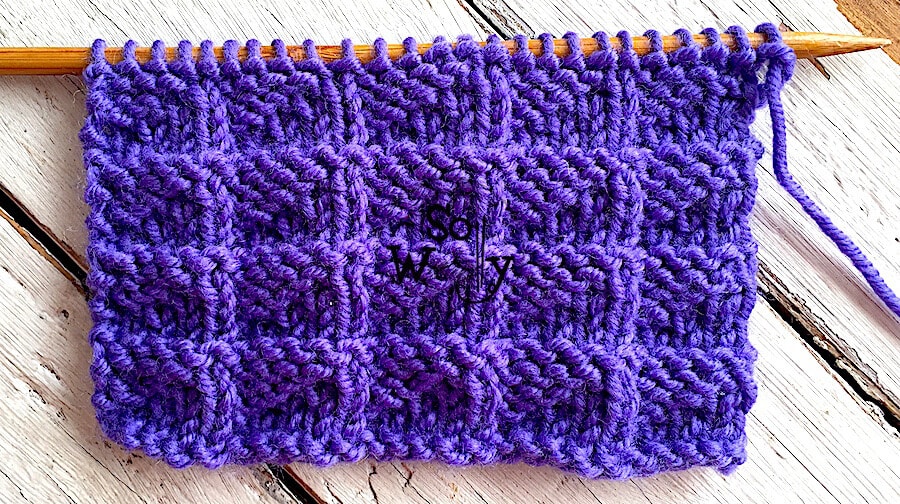 And I used my favorite double-pointed needles, perfect for swatches, socks, etc (US 7 / 4 mm) #ad
N.B.:
The odd rows from the RS.
There are no edge stitches included. Add 1 st on each side, if you prefer so.
How to knit the Pennant stitch pattern
CO multiples of 5; i.e.: 5 * 3 = 15 st.
1º and 6º rows: K across
2º and 5º rows: *K1, P4*. Repeat from * to *, to end
3º and 4º rows: *K3, P2*. Repeat from * to *, to end
These six rows create the pattern. Repeat them until the desired length is reached.
When finished, BO working each stitch as it presents, after a row 5.
This is the other side of the work: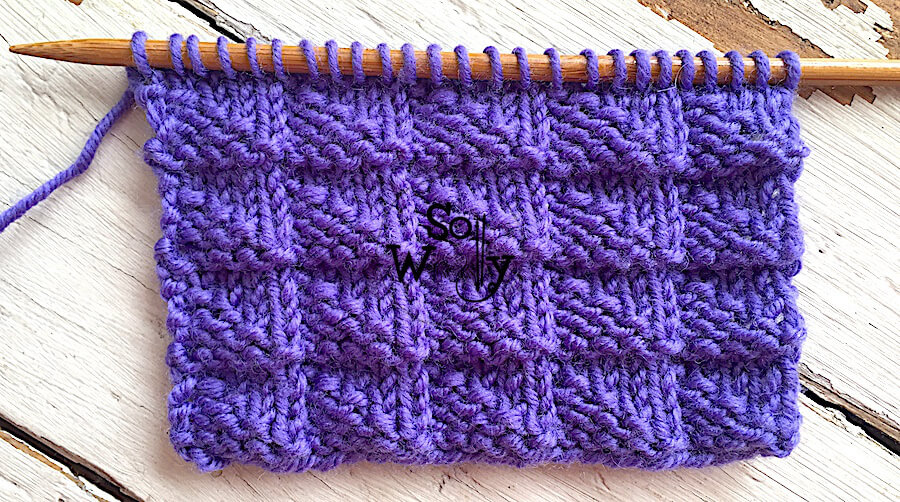 Enjoy the video tutorial:
Happy knitting 🙂
xoxo
Carolina – So Woolly
PS: Looking for more reversible knitting patterns? Then take a look at this list!
"As an Amazon Associate, I earn from qualifying purchases."