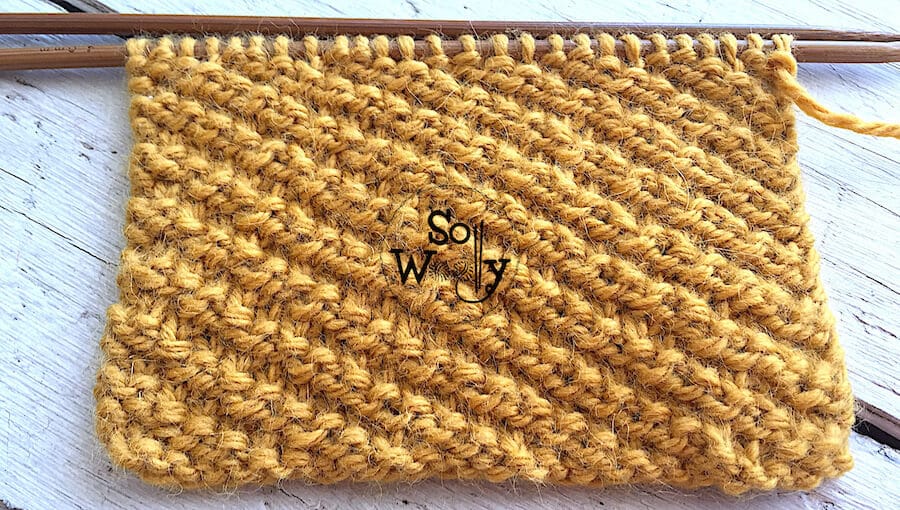 Super easy Diagonal knitting stitch pattern (great for beginners)
In the first tutorial of this new season, you'll learn a super easy Diagonal knitting stitch pattern which is much easier than the last one we practiced.
This is why I recommend it for beginners because it only takes four rows, and the only techniques required are knitting and purling.
When you try it, you'll see that basically, it's a 2 x 2 pattern, super easy to knit! I promise 😉
Another advantage of this Diagonal stitch is that it's reversible (identical on both sides); furthermore, because of the frequency of knit and purl stitches in each row, it lays flat, no matter what.
It's a lovely "no curling" stitch knitting pattern, perfect for scarves, blankets, hats, and even sweaters or cardigans.
Finally, to get crispy, neat stitches, don't forget to apply my "trick" to control the tension in your knitting.
Ok, grab your needles + yarn, and let's get busy 🙂
Abbreviations
CO: Cast on
st: Stitch
RS: Right side of the work
K: Knit
P: Purl
This swatch was made using a blend of 65% wool and 35% alpaca (pretty friendly for beginners) #ad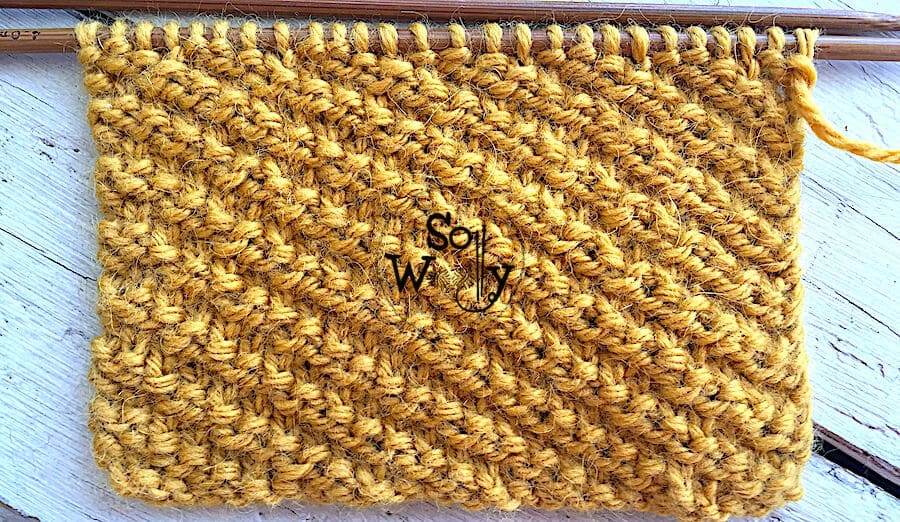 And my favorite 8 US – 5 mm bamboo needles (this set has 11 pairs and come with a storage bag) #ad
Super easy Diagonal stitch knitting pattern
CO multiples of 4 + 2 (edge st); i.e.: 4 * 3 = 12 + 2 = 14 st.
1º row (RS): K1, *P2, K2*. Repeat from * to *, to last st, K1
2º row: K1, *P1, K2, P1*. Repeat from * to *, to last st, K1
3º row: K1, *K2, P2*. Repeat from * to *, to last st, K1
4º row: K1, *K1, P2, K1*. Repeat from * to *, to last st, K1.
These four rows create the pattern. Repeat them until the desired length is reached.
When finished, BO working each stitch as it presents, after a row 3 (WS).
This is the other side of the work: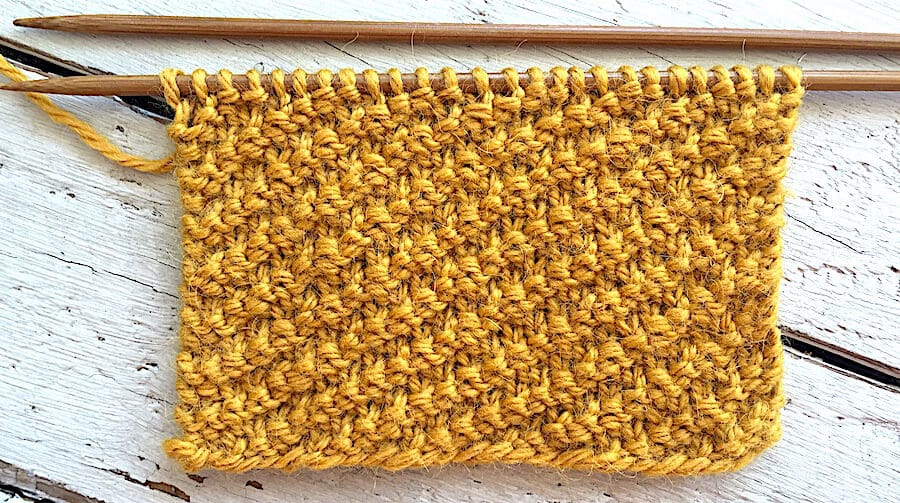 Click here to watch the video tutorial:
Enjoy!
Hugs, and happy knitting 🙂
xoxo
Carolina – So Woolly
PS: Are you a fan of the diagonal patterns? Take a look at this one:
Little Checks knitting stitch pattern
"As an Amazon Associate, I earn from qualifying purchases."