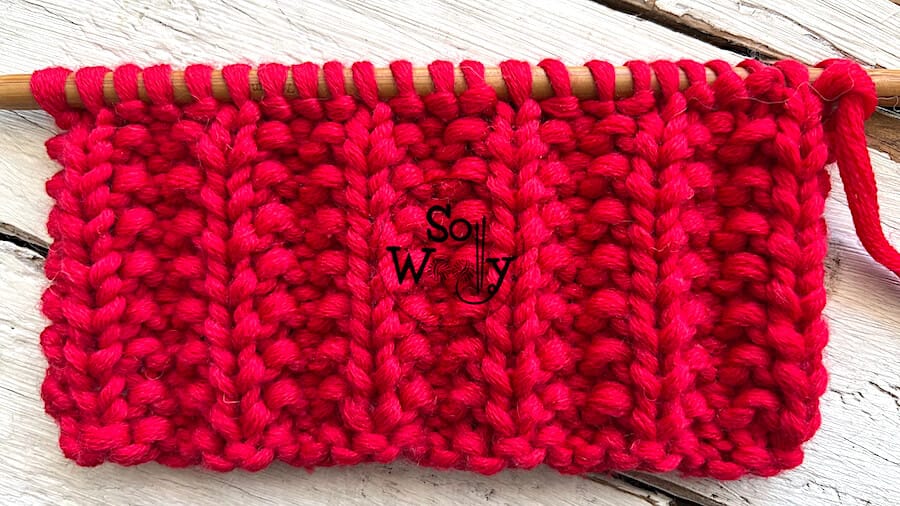 How to knit a second version of the famous Mock English Rib stitch
In this post, you'll learn a second version of the Mock English Rib stitch; I shared the first one some months ago, and it's also adorable!
Although both stitches look similar, the main differences are:
This one looks flatter; the columns of "v's" aren't raised as in the first version.
And this second version isn't as stretchy as the anterior. So I wouldn't use it for the cuffs of hats, sweaters, or socks.
In fact, I think it's a great pattern for blankies.
However, they share most of the details:
1) They're two-row repeat patterns
2) Both are reversible and identical on both sides
3) They lay flat
4) There's no need to add edges
5) They're perfect for knitting scarves, among other projects
6) They're so easy to do, that both would suit you if you're just starting to knit, guaranteed!
7) Finally, both are made of plain knit + purl stitches (no increases nor decreases are needed).
Ok, enough of that. Grab your needles and a little bit of yarn, and let's get started 🙂
Abbreviations
CO: Cast on
st: Stitch
RS: Right side of the work
K: Knit
P: Purl
BO: Bind off
I've been asked many times for my wooden interchangeable needles… well, these are my favorites! #ad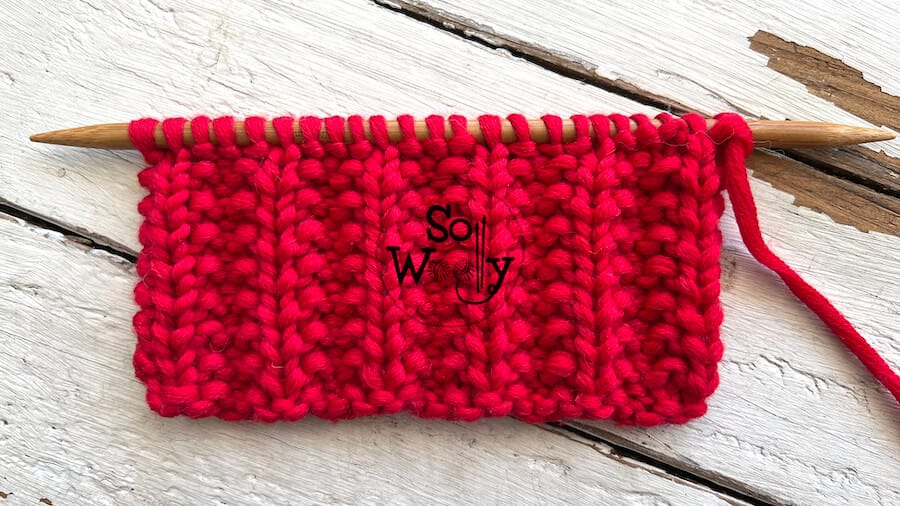 Nevertheless, I also love the bamboo DPN's for swatches and small projects 😉 #ad
How to knit the second version of the Mock English Rib stitch
CO multiples of 4 + 1 + 2 (selvage or edge st); i.e.: 4 * 3 = 12 + 1 = 13 + 2 = 15 st.
1º and every odd row: K1, *K2, P1, K1*. Repeat from * to *, to last 2 st, K2
2º and every even row: K1, P1, *K3, P1*. Repeat from * to *, to last st, K1.
These two rows create the pattern. Repeat them until the desired length is reached.
When finished, BO working each st as it presents (no matter which side you're facing).
This is the other side of the work: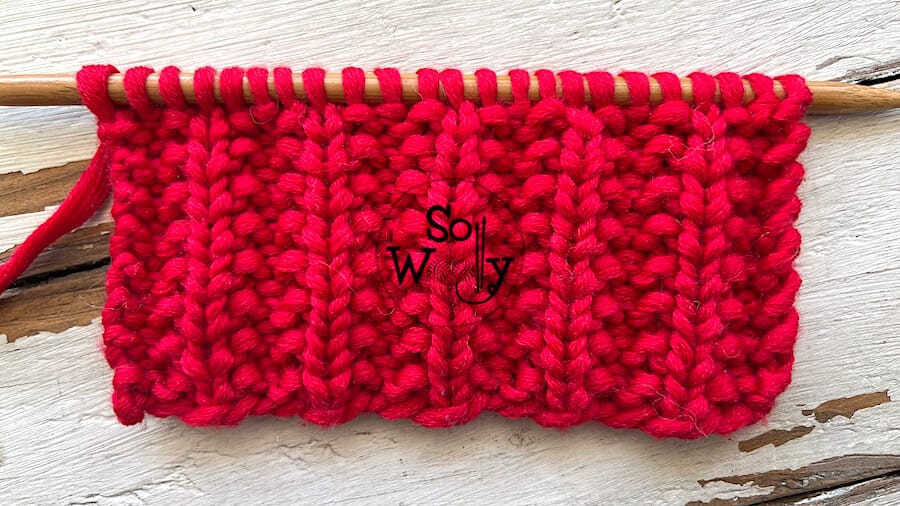 Enjoy the video tutorial:
I hope you like it!
Hugs, and happy knitting 🙂
xoxo
Carolina – So Woolly
PS: Looking for a lovely infinite cowl pattern? Please click here!
"As an Amazon Associate, I earn from qualifying purchases."