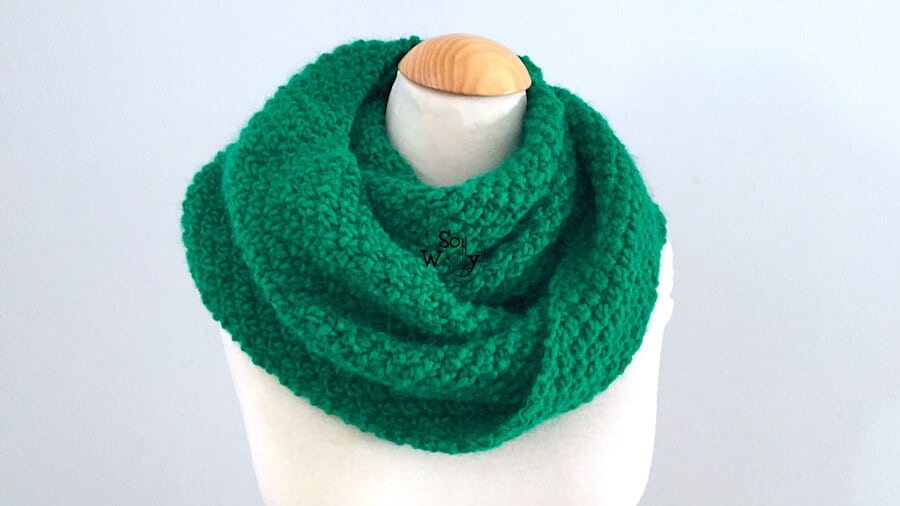 How to knit an Infinite Cowl in Irish Moss stitch (to celebrate St. Patrick's Day)
Dia Daoibhe a chairde agus la le feile Padraig agaibh #StPatricksDay
In this tutorial, you'll learn how to knit an Infinite Cowl or Scarf in a 100% Irish Moss stitch, step, by step like Jean Butler in Riverdance.
Easy to knit, great for beginners, and if you have more experience, perfect for knitting while watching your favorite TV show like Fair City, Father Ted and Derry Girls (or when you want to take your knitting outdoors).
Besides showing how to knit the Irish Moss stitch, a four-row stitch pattern, reversible, (identical on both sides), I'm sharing an invisible way to join 2 balls of wool yarn. Also, you'll learn the trick to sew up the cowl to give it the "infinite" look 😉
Materials
400 gr (400 m) of 100% wool green is best but St Patricks blue works…
These are "partners" of my favorite circular knitting needles:
2 x 13 US (9 mm) size knitting needles #ad
Measurement tape or rule
Scissors
Tapestry needle (or darning needle)
This kit contains the tools and accessories you'll need for any knitting/crocheting project #ad
A drop of Guinness and/or whiskey 😉
Gauge
A 4 in (10 x 10 cm) square knitted in Irish Moss stitch equals 13 stitches and 15 rows.
If you'd like to knit the Infinite Cowl using a thicker or finer yarn, click on the following link to see how many stitches to cast on, and how much yarn you'll need:
Measurements
Width: 13 in (33 cm)
Height: 65 in (165 cm. It must be at least 63 in /160 cm)
Abbreviations
CO: Cast on
st: Stitch
K: Knit
P: Purl
BO: Bind off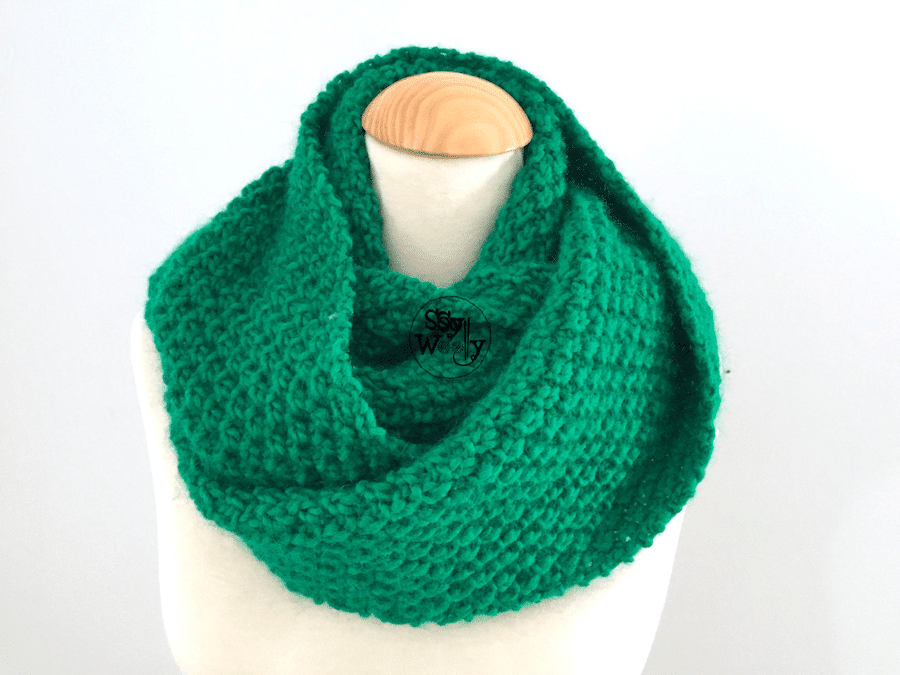 How to knit an Infinite Cowl in Irish Moss stitch
CO 43 st and work in Irish Moss stitch, as follows:
1º and 4º rows: *K1, P1*. Repeat from * to *, to last st, K1.
2º and 3º rows: *P1, K1*. Repeat from * to *, to last st, P1.
These four rows create the pattern. Repeat them until the indicated height is reached.
When finished, BO after a row 4, working each stitch as per row 1 (knit the opposite of what you see: When you see a purl stitch, knit that stitch and pass the stitch over. When you see a knit stitch, purl that stitch, and pass the stitch over).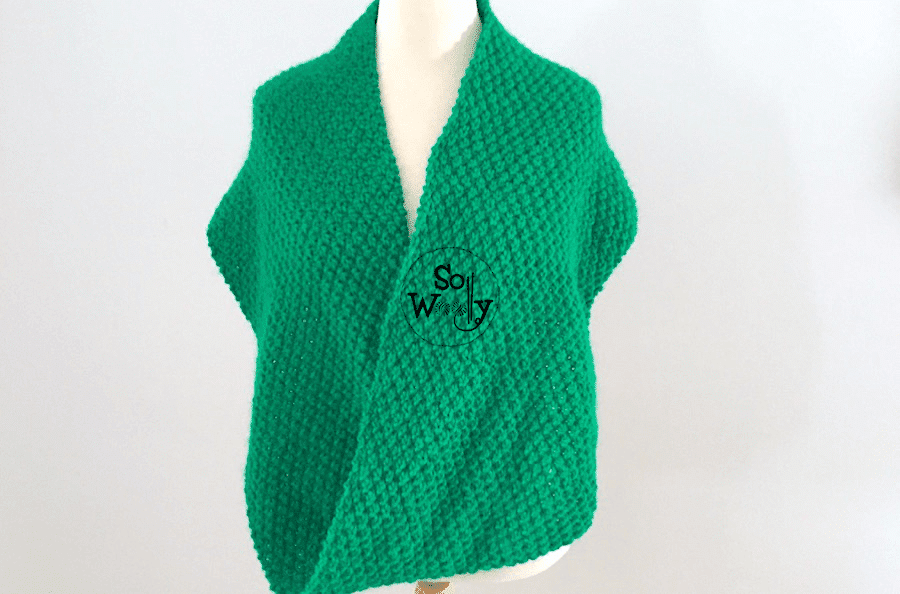 Enjoy the video: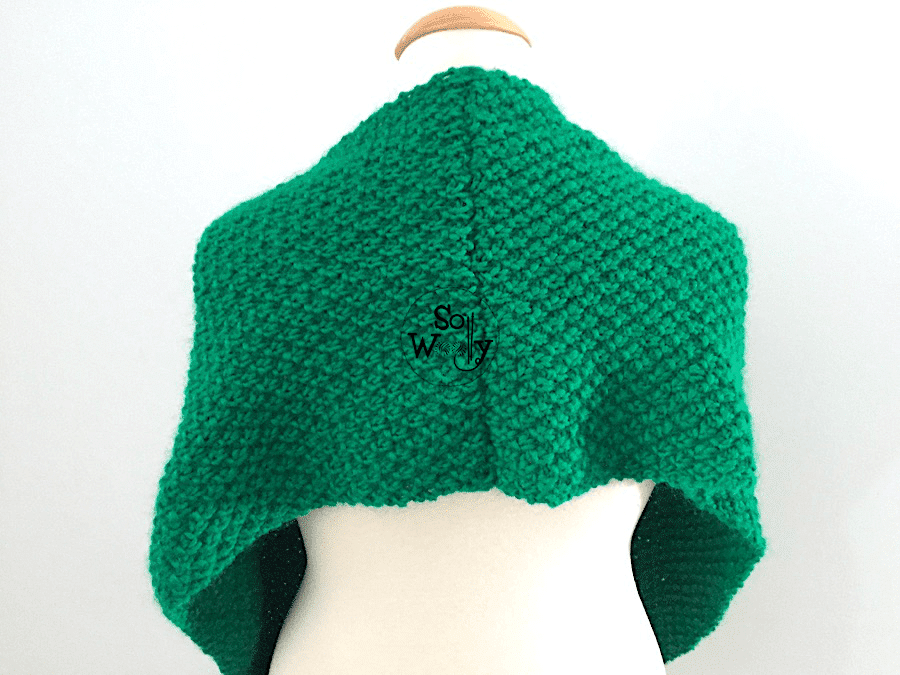 Go rabid mile maith agaibh!
Slan agus beannacht
xoxo
Carolina – So Woolly
"As an Amazon Associate I earn from qualifying purchases."