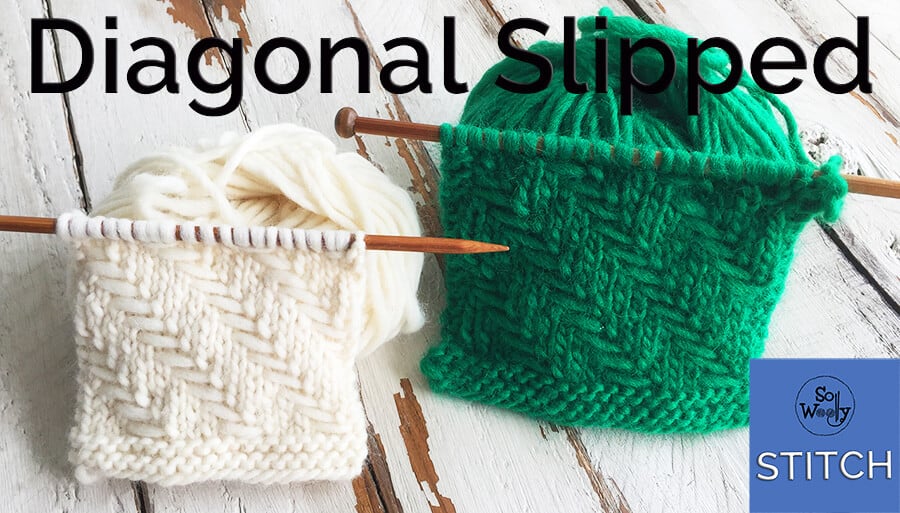 Diagonal Slipped Stitch for knitting soft furnishings / accessories
In this tutorial, you'll learn how to knit the Diagonal Slipped Stitch. Easy to knit (a lot easier than it looks), it has a gorgeous texture to it, great for knitting cushions, blankets, tablecloths, table runners, carpets, etc.
The Diagonal Slipped stitch pattern looks like upholstery fabric, so it will work for knitting bags, but also in women's and men's cowls and scarves, because it's unisex (it shares the same DNA as the Horizontal Slipped stitch we learned some weeks ago).
It tends to curl, so it's best to knit a nice edge on each side, if the garment you are making should stay flat. It's not reversible, but the wrong side shows a different diagonal embossed pattern.
This is a perfect stitch for learning how to slip stitches; it's quick to knit, an easy combination of knits and purls, so it's a beautiful option for those beginners that would love to knit something different that looks very advanced ;D
After knitting several swatches, I think it looks nicer on wool yarn (not to thin).
This swatch was knitted using 100% wool yarn (from an interesting brand I'm currently testing).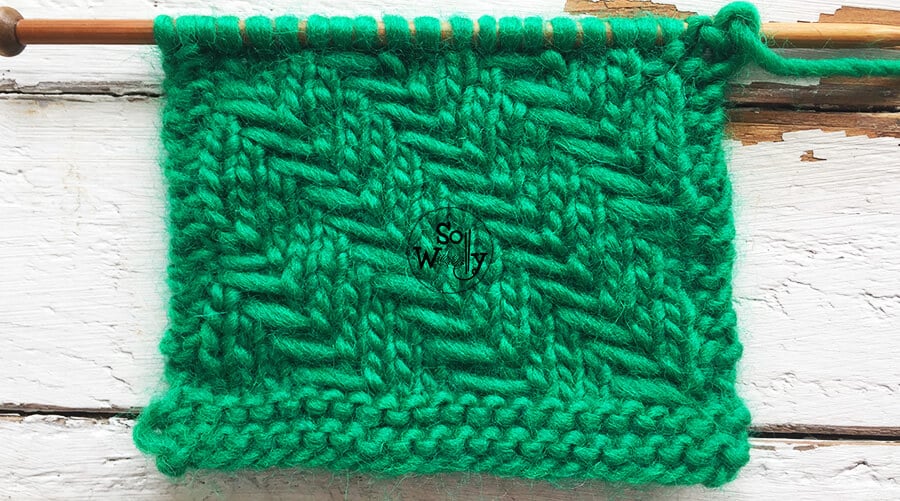 It's a very spongy yarn, featuring vibrant colors, ideal for knitting cozy Winter garments.
Abbreviations
CO: Cast on
st: Stitch
RS: Right side of the work
WS: Wrong side of the work
K: Knit
P: Purl
sl3 (sl2 – sl1): Slip 3 (2 -1) stitches with yarn in front (pass the stitches purl-wise onto the right-hand needle)
BO: Bind off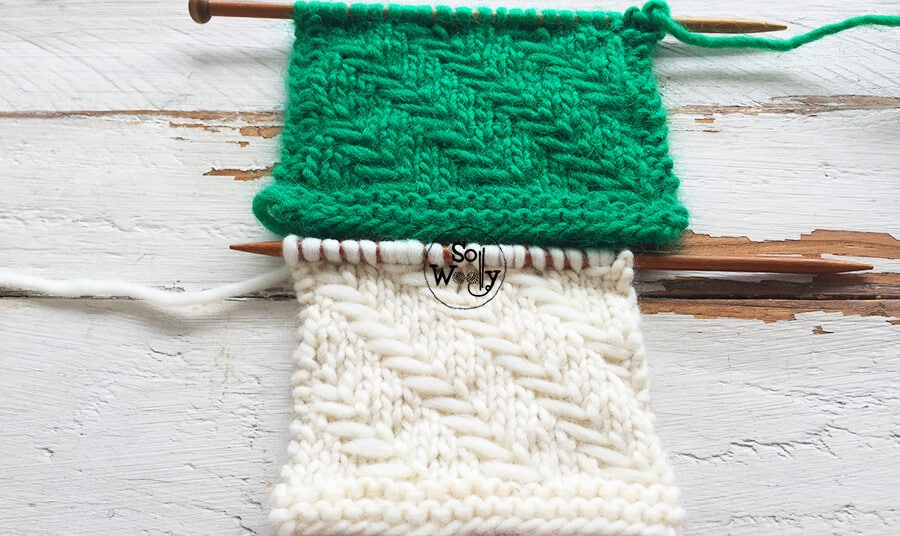 Diagonal Slipped Stitch
CO multiples of 6 + 2 (edge stitches); i.e.: 6 * 3 = 18 + 2 = 20 stitches.
The 1º and the last stitches are edge stitches and will be knitted on each row.
1º row and every odd row (WS): K1, *Purl across*, K1.
2º row (RS): K1, *sl3, k3*. Repeat from * to *, to last st, K1.
4º row: K1, K1 *sl3, k3*. Repeat from * to *, to last 6 st, sl3, k2, K1.
6º row: K1, K2, *sl3, k3*. Repeat from * to *, to last 5 st, sl3, k1, K1.
8º row: K1, *k3, sl3*. Repeat from * to *, to last st, K1.
10º row: K1, sl1, *k3, sl3*. Repeat from * to *, to last 6 st, k3, sl2, K1.
12º row: K1, sl2, *k3, sl3*. Repeat from * to *, to last 5 st, k3, sl1, K1.
These twelve rows form the pattern. Repeat them until the desired length is reached. When finished, BO purlwise, after a row 12.
This is the other side of the work (I'm using my favorite bamboo knitting needles set):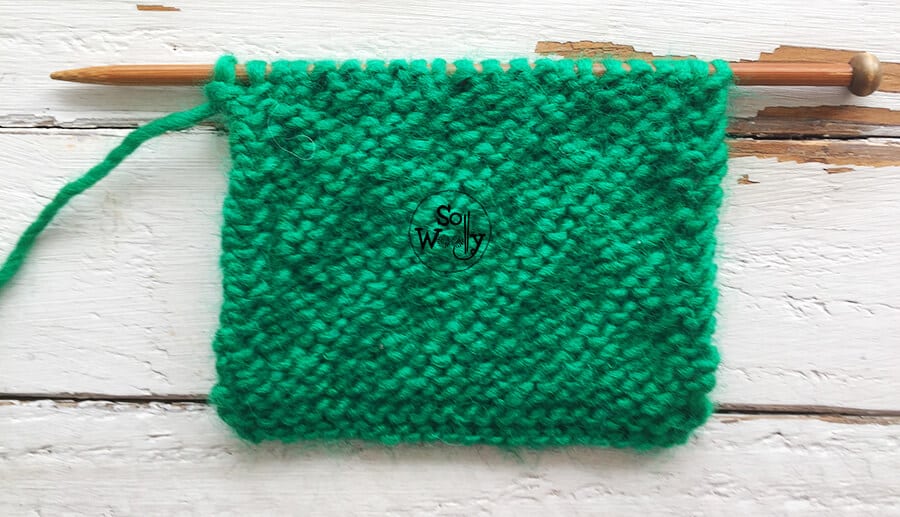 Enjoy the video tutorial:
I hope you like it, practice it and share the pics of your work on Instagram or Twitter (and tag me), so we all can see them!
Keep safe, stay at home, cook something yummy and happy knitting!
xoxo
Carolina – So Woolly