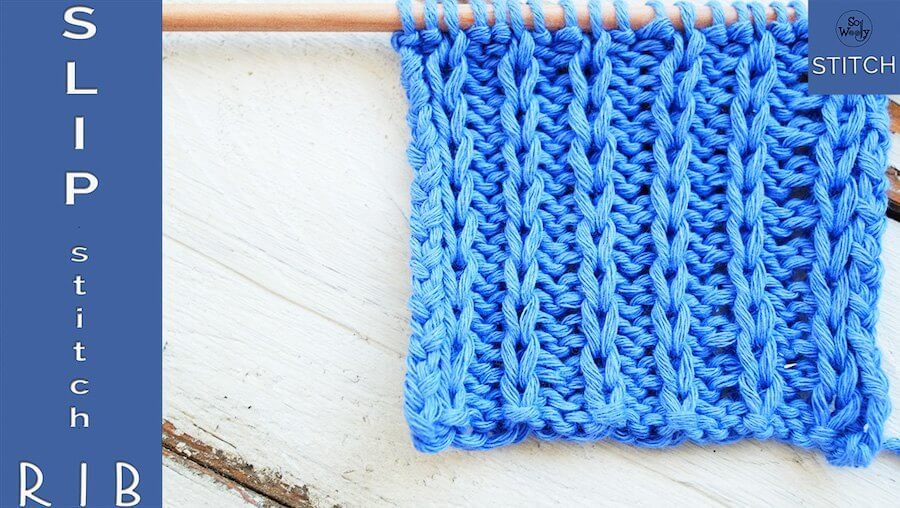 How to knit the Slip Stitch Rib
An elegant variant of the well known Rib stitch, the Slip Stitch Rib is perfect for scarves, cowls, bags, blankets, and many other projects.
There are many advantages: The Slip Stitch Rib doesn't roll up, it's reversible, and unisex!
Ideal for knitting both men's and women's clothing and accessories.
It's also really easy to knit, there are only 2 rows and few steps to memorize. What I like the most are the embossed vertical stripes, which give a slim look to the silhouette…in case you are thinking about knitting a pullover, sweater or tank top…
Ok… it's knitting time!
Abbreviations
CO: Cast on
st: Stitch
K: Knit
P: Purl 
WS: Wrong side
RS: Right side
BO: Bind off.
Slip Stitch Rib Pattern
CO multiples of 3 + 2 st (i.e.: 3*5=15 +2 = 17 st).
1º Row (RS): *P2, slip the next st with yarn in back*. Repeat from the * across,  ending with P2.
2º Row (WS): K2, *P1, K2*. Repeat from the * across.
Repeat these 2 rows until you reach the desired length. To obtain a stretchy edge, BO every st in pattern: *Purl 2, pass the first stitch over the second stitch and off the needle, K1, pass the first st over the second st*. Repeat from * across.
This is the right side of the work: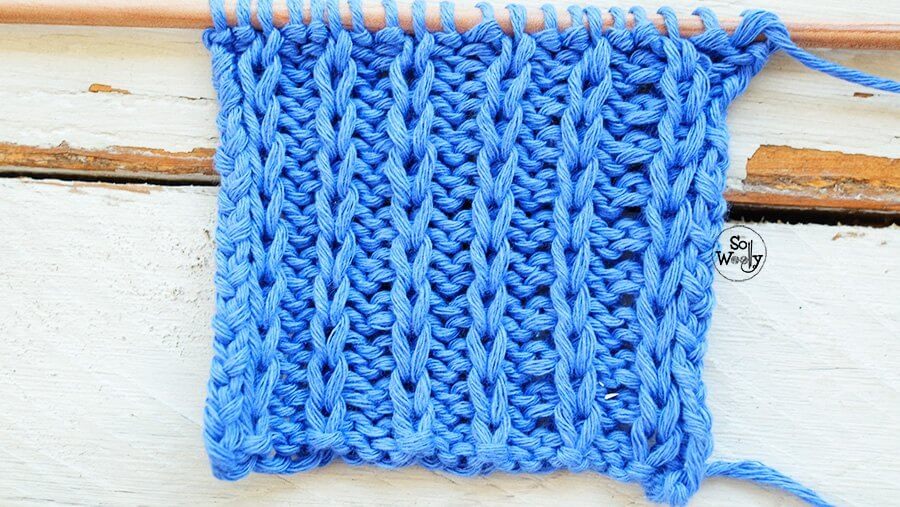 And the wrong side: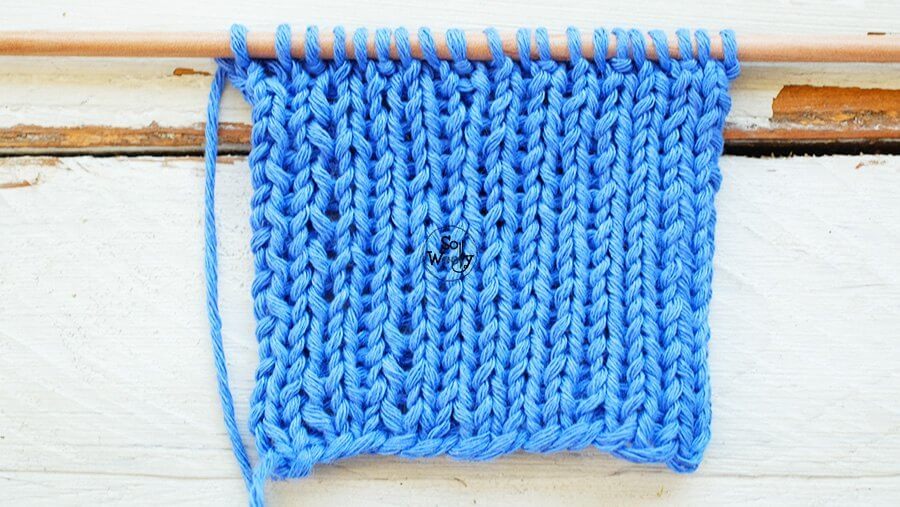 Enjoy the video tutorial:
Happy knitting!
Carolina
PS: If you love textured and easy stitches, take a look of more patterns here.