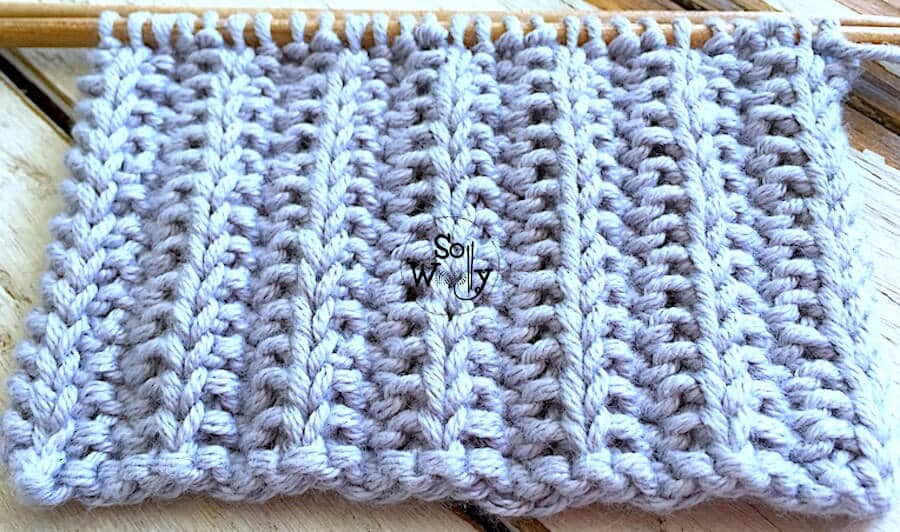 New Two-Row repeat knitting stitch, perfect for knitting scarves – No purling required!
In today's tutorial, I'm sharing an adorable stitch, ideal for beginners.
This is a new two-row repeat knitting pattern, perfect for scarves, because it's reversible (identical on both sides), and unisex.
Actually, it's so easy, that you don't even have to purl: The pattern requires knits and slip-stitches only! It looks pretty similar to the Double Slip-Stitch Rib pattern, but it's even easier 😉
Furthermore, it stays flat, so it can be used for blankets, cowls, bags, table runners, place mats, cushions, and many other projects, the possibilities are endless!
Finally, in the video tutorial, you'll see how it's done in both English and Continental style… ooh la la.
Ok, let's get started!
N.B.:
The odd rows form the right side of the work.
Always slip the stitches purl wise (pass the stitch onto the right-hand needle as if to purl).
Have you ever tried natural wood grain knitting needles? I love them! A total luxury 🙂 (Sometimes I used them to record my tutorials) #ad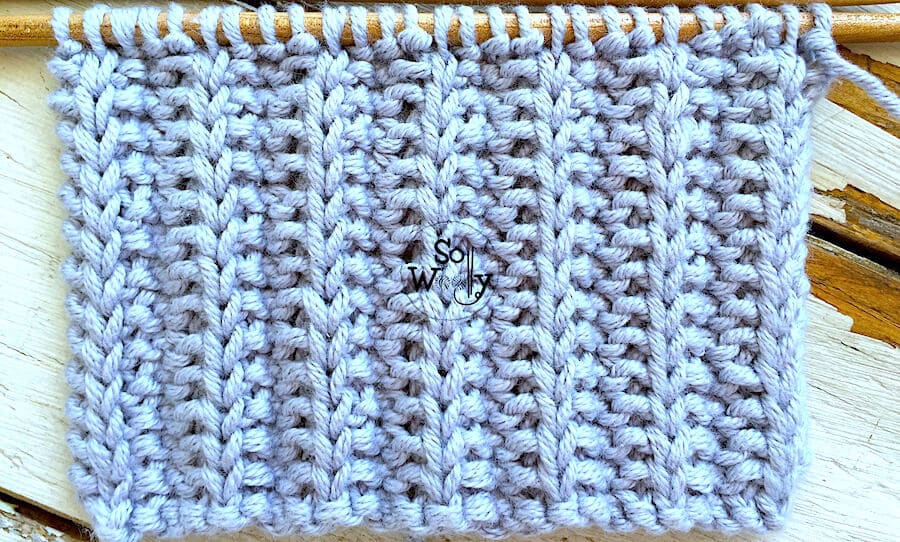 You can also find them in a magnificent set! #ad
Abbreviations
CO: Cast on
st: Stitch
RS: Right side of the work
K: Knit
sl1wyif: With yarn in front, slip one stitch
BO: Bind off
Two-row repeat knitting stitch pattern
CO multiples of 4 + 3; i.e.: 4 * 4 = 16 + 3 = 19 st.
1º row (RS): K3, *sl1wyif, K3*. Repeat from * to *, to end
2º row: K1, *sl1wyif, K3*. Repeat from * to *, to last 2 st, sl1wyif, K1
These two rows create the pattern. Repeat them until the desired length is reached.
When finished, BO working each stitch as it presents, after a row 2 (RS).
This is the other side of the work: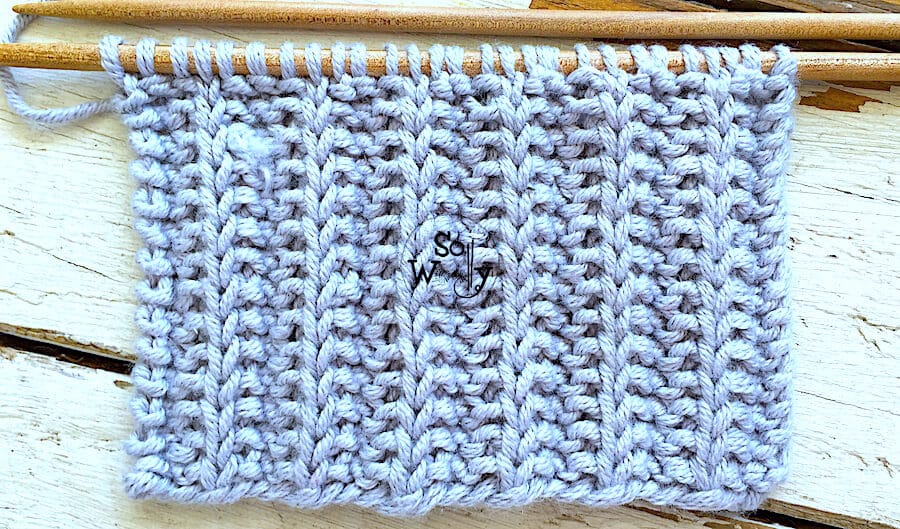 And that's all for today, my little Woolly!
I hope you like it and don't forget to share your swatches/projects on Instagram, and mention me (@sowoolly), so we all can see them!
I love to see your work…
Hugs, and happy knitting 🙂
xoxo
Carolina – So Woolly
PS: If you need more reversible patterns, just take a look at this list!
"As an Amazon Associate I earn from qualifying purchases."