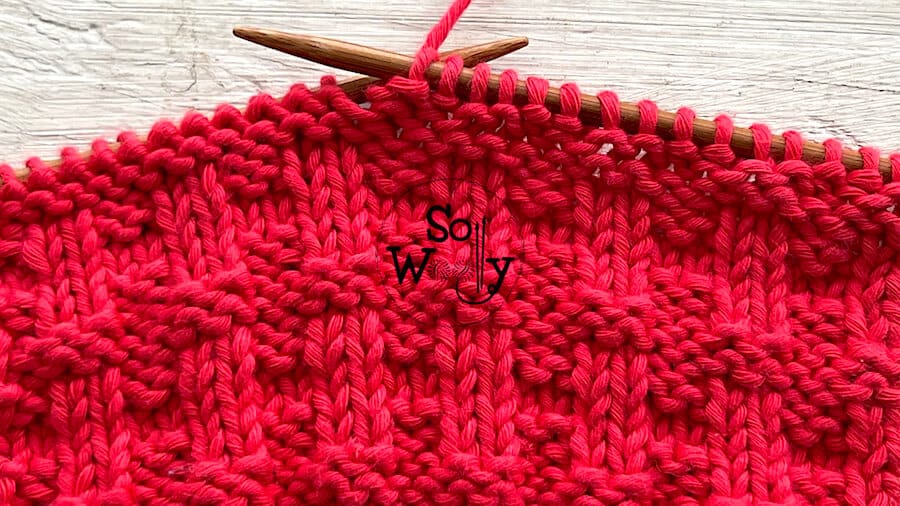 How to knit the Tweed stitch with knits and purls only!
Today, you'll learn how to knit the Tweed stitch, with knit and purl stitches only.
Because I know that not every knitter is a fan of slipping stitches…
So, when I shared the classic Tweed stitch a while ago, some of my Woollies didn't try it. Naughty, naughty little Woollies 😉
This is why today I'm sharing a pretty variant that only requires knit and purl… no slipped stitches at all!
And it's known around the world as "Harris Tweed", an ancient Scottish clothing tradition.
Actually, its check pattern design makes it ideal not only for scarves and cowls, but for blankets, cushions, placemats, and table runners, for example… your choice 😉
In addition, it's a super easy pattern, great for beginners: Reversible (almost identical on both sides of the works, and it lays flat, no matter what).
Last but not least, I'd like to share one of my knitting top tips when working on knit and purl stitch patterns:
Unless you tend to knit really tight, the needles should be at least one size smaller than the manufacturer's suggestion.
This way you'll get crispier stitches and a better definition of the pattern! (Honestly, we don't need sloppy stitches. Nope!).
Ok, without further ado, grab your needles and some yarn, and let's get started.
This swatch was made out of 100% Peruvian cotton (super soft and bright) #ad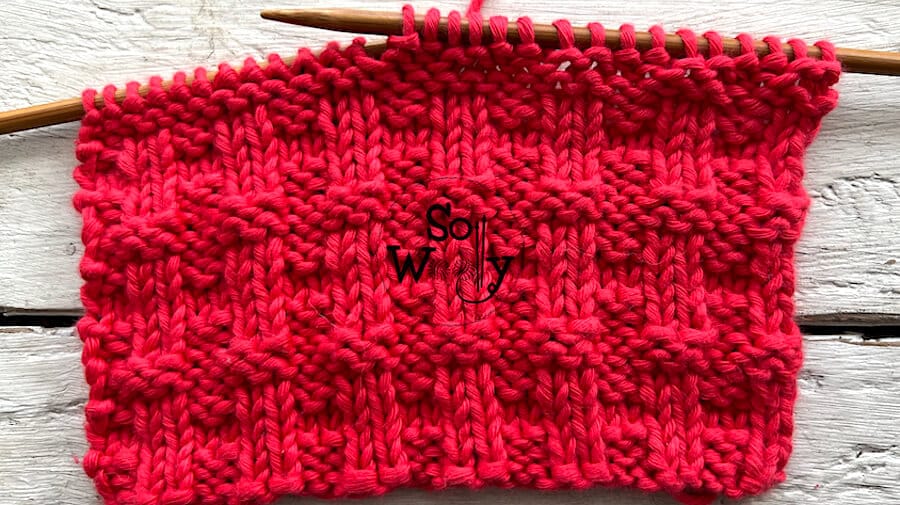 Using my bamboo needles (I love them because they don't get cold or warm… and of course the sound is amazing!!!) #ad
Abbreviations
CO: Cast on
st: Stitch
P: Purl
K: Knit
RS: Right side of the work
WS: Wrong side of the work
BO: Bind off
N.B.:
The odd rows create the RS of the work.
There are no selvege stitches; if you like to have them, please add one stitch on each side of the row.
Tweed stitch knitting pattern
CO multiples of 4; i.e.: 4 * 4 = 16 st.
1º, 2º, 5º and 6º rows (RS): *K2, P2*. Repeat from * to *, to end
3º and 8º rows: K across
4º and 7º rows: P across
These eight rows create the pattern. Repeat them until the desired length is reached.
When finished BO knitwise after a row 7 (WS).
This is the other side of the work: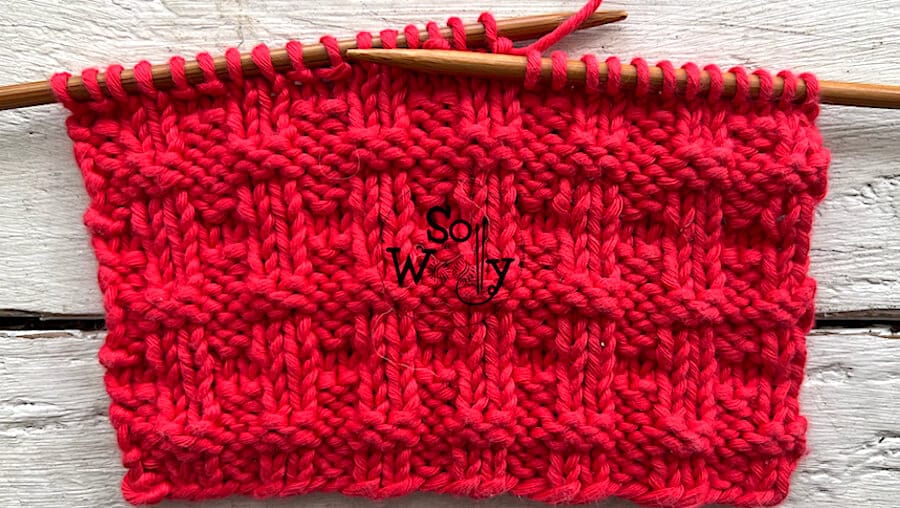 Enjoy the video tutorial:
Hugs, and happy knitting, and don't forget to share the love <3
xoxo
Carolina – So Woolly
PS: If you love the plaid/Tartan look, check out the Tiles stitch ;D
"As an Amazon Associate, I earn income from qualifying purchases that meet the applicable requirements."