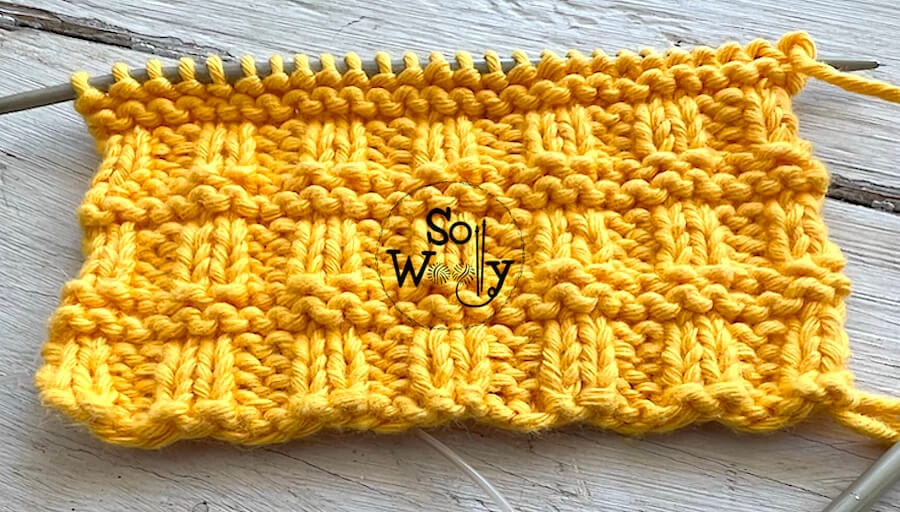 How to knit the Tiles stitch: Reversible and it lays flat!
The Tiles stitch is an adorable knitting pattern, that shares the DNA of the Thermal stitch we practiced a couple of weeks ago.
Honestly, it's a great option for beginners 🙂
Why?
First of all, it combines knit + purl stitches; there is no need to increase or decrease.
Secondly, it doesn't curl. It's one of those stitches that lay flat no matter what 😉
From time to time it's refreshing to have options when we don't want to think about adding edges or blocking…
In fact, with this kind of pattern, you can start knitting, bind off, and wear your garment straight away!
Furthermore, it's identical on both sides, so you can knit scarves, blankets, infinite cowls… you name it!
Finally, the Tiles stitch involves four rows which are exactly the same, and four plain knit rows…it couldn't be easier 😉
So grab your needles, a bit of yarn, and let's get started!
Abbreviations
CO: Cast on
st: Stitch
RS: Right side of the work
K: Knit
P: Purl
BO: Bind off
WS: wrong side of the work
This swatch was made using 100% Egyptian cotton (shiny and soft) #ad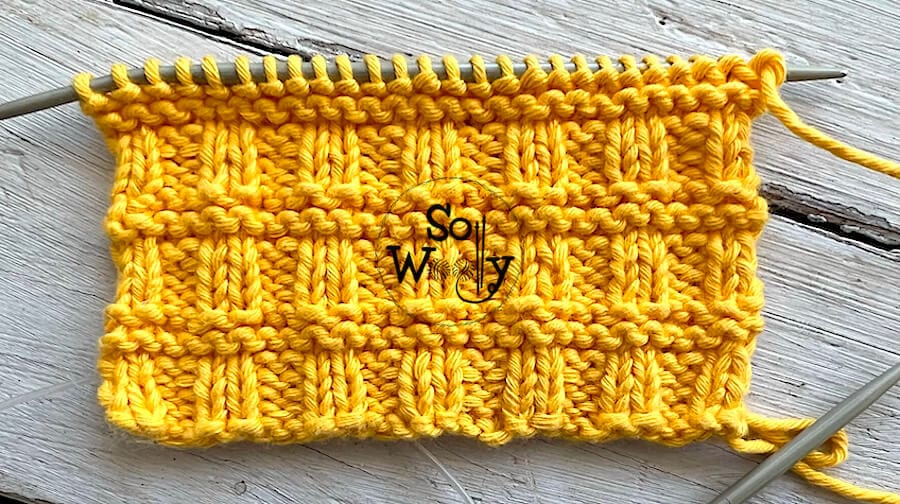 How to knit the Tiles stitch
CO multiples of 4 + 2 st.
1º and 3º rows (RS): *K2, P2*. Repeat to last 2 st, K2
2º and 4º rows: P2, *K2, P2*. Repeat to end
5º, 6º, 7º and 8º rows: K across
These eight rows create the pattern. Repeat them until the desired length is reached.
When finished, BO after a row 3, working each st as it presents (WS).
This is the other side of the work: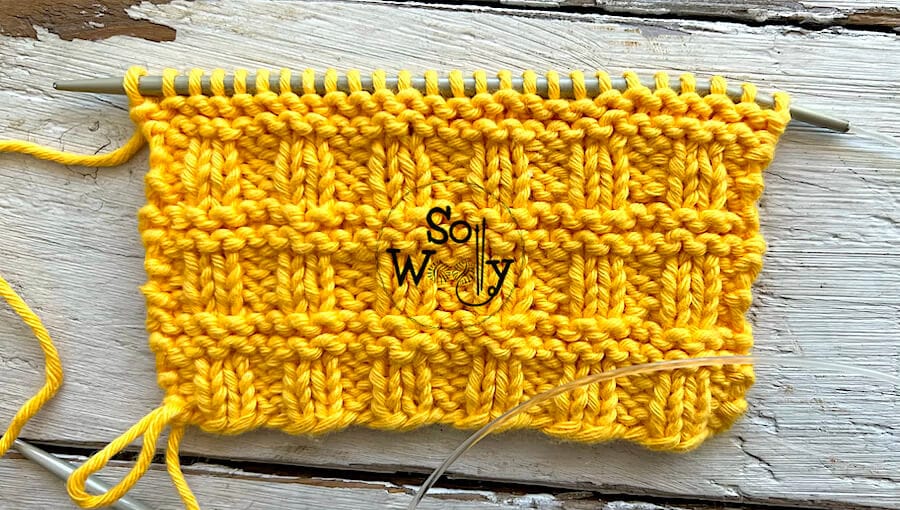 Enjoy the video tutorial:
Thank you for watching!
Hugs, and happy knitting 🙂
xoxo
Carolina – So Woolly
PS: Loving the knit+purl stitches? Then, take a look:
How to knit the Pique stitch pattern
How to knit the Grid stitch pattern
"As an Amazon Associate, I earn from qualifying purchases."