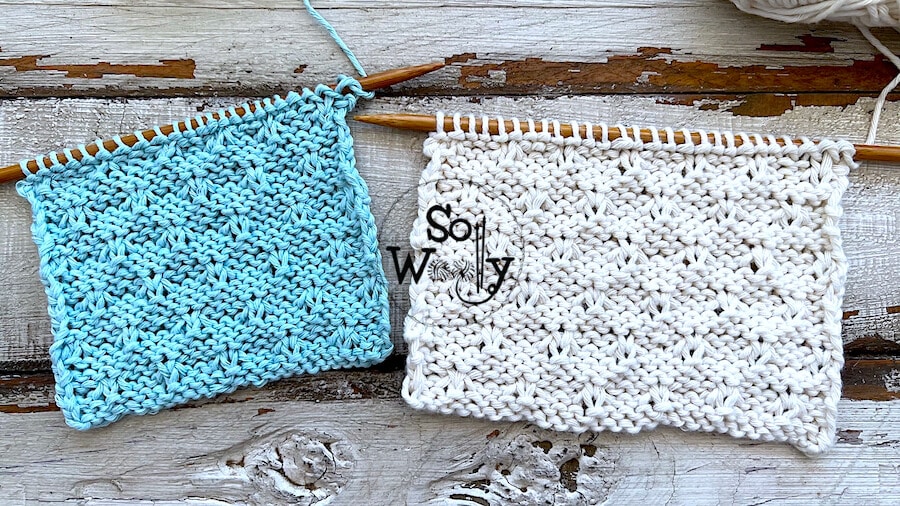 How to knit the Petal stitch, pretty and easy!
Today, I'm sharing how to knit the Petal stitch, an adorable pattern, ideal for beginners.
It has a pretty texture to it, and although it's an eight-row repeat pattern, it's super easy to do.
In fact, six of those eight rows, are plain knit or purl rows; the little petals are created by knitting one stitch into the row below.
I think it's a nice option when we knitters want to finish a project quickly, but not again using the Stockinette or Garter stitch.
The Petal stitch is perfect for sweaters, cardigans, tops, and even hats and socks.
Nevertheless, if you want to knit a scarf, a cowl, or any other garment that should stay flat, don't forget to add a nice edge on each side of the piece 😉
Last but not least, pay attention to your tension! Here you'll find my little trick to get tight stitches time and time again.
Without further ado, grab your needles, and some yarn, and let's get started!
Abbreviations
CO: Cast on
RS: Right side of the work
st: Stitch
K: Knit
P: Purl
K1bo: Knit one stitch inserting the needle into the stitch from the row below
BO: Bind off
N.B.:
The odd rows form the right side of the work.
There are no edge (selvage) stitches; if you like to have them, add two stitches to your calculations.
I made this swatch out of a beautiful blend of polyester and cotton yarn (machine washable, light, and smooth) #ad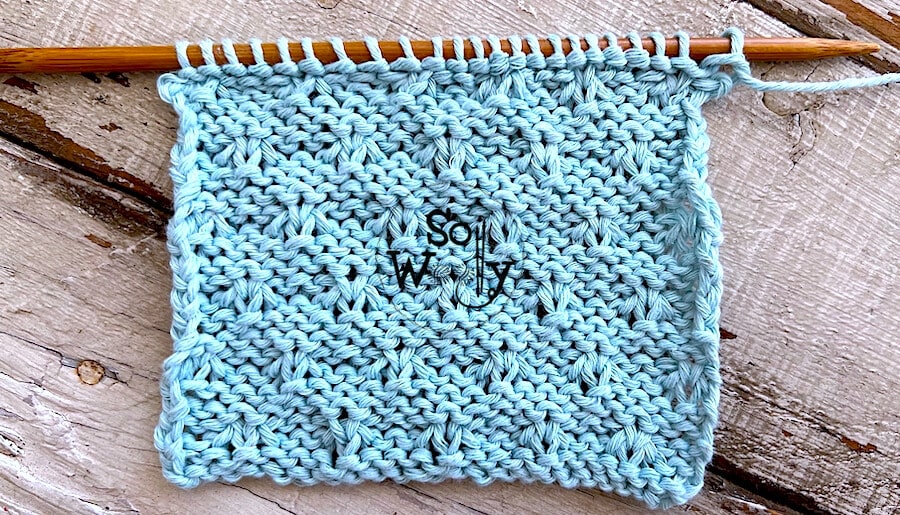 With one of my favorite bamboo needles US 7 – 4.5 mm (straight, smooth, and great for beginners) #ad
How to knit the Petal stitch
CO multiples of 4 + 3; i.e.: 4 * 4 = 16 + 3 = 19 st.
1º and 5º rows (RS): P across
2º, 4º, 6º, and 8º rows: K across
3º row: *P3, K1bo*. Repeat from * to *, to last 3 st, P3
7º row: P1, *K1bo, P3*. Repeat from * to *, to last 2 st, K1bo, P1.
These eight rows create the pattern. Repeat them until the desired length is reached.
When finished, BO knitwise, after row 7 (WS).
This is the wrong side of the work: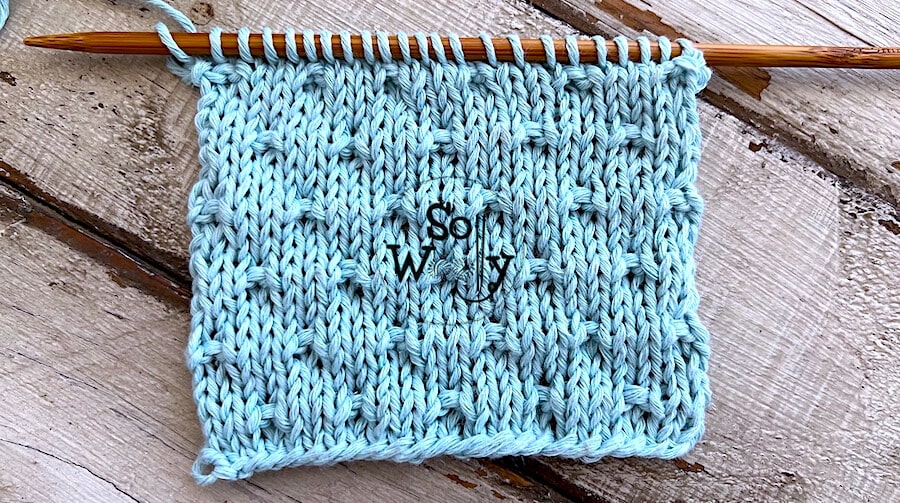 Enjoy the video tutorial:
If you like it, don't forget to share the love!
Hugs, happy knitting 🙂
xoxo
Carolina – So Woolly
PS: Looking for more textured patterns? Click here!
"As an Amazon Associate, I earn from qualifying purchases."