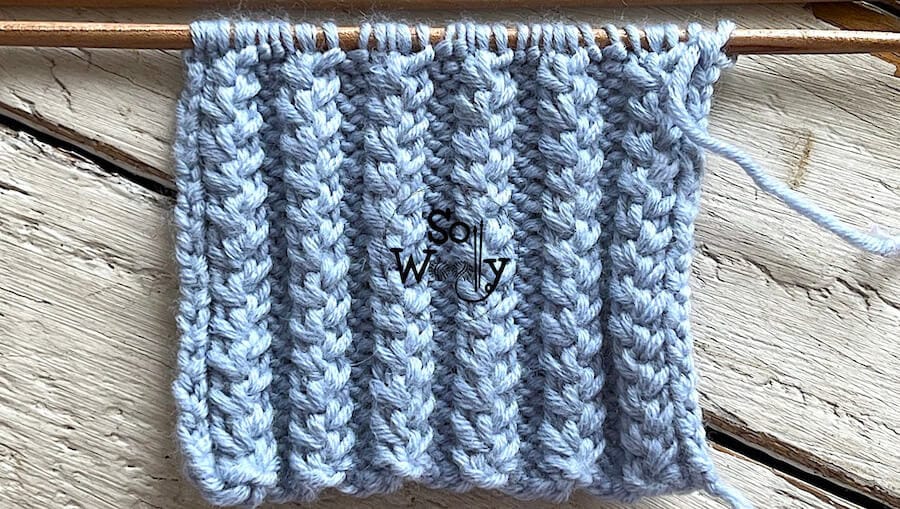 How to knit the Double Braided Rib stitch
In today's post, you'll learn how to knit the adorable Double Braided Rib stitch, step by step.
It's a reversible two-row repeat pattern; although not identical on both sides.
Additionally, it doesn't roll up, so it's a nice option when knitting scarves or infinite cowls, or any other kind of rectangular garment.
However, I'm sure it will give an elegant touch to the cuffs of sweaters, hats, and socks.
Similar to the Mock Cable Ribbing stitch, we practiced a while ago, the Double Braided Rib features a double-cross that resembles a braid.
So, grab your needles and a little bit of yarn, and let's get busy 🙂
Abbreviations
CO: Cast on
st: Stitch
RS: Right side of the work
WS: Wrong side of the work
K: Knit
P: Purl
RHN: Right-hand needle
LHN: Left-hand needle
BO: Bind of
This swatch was made out of 100% Merino Superwash wool yarn (soft and beginner-friendly!) #ad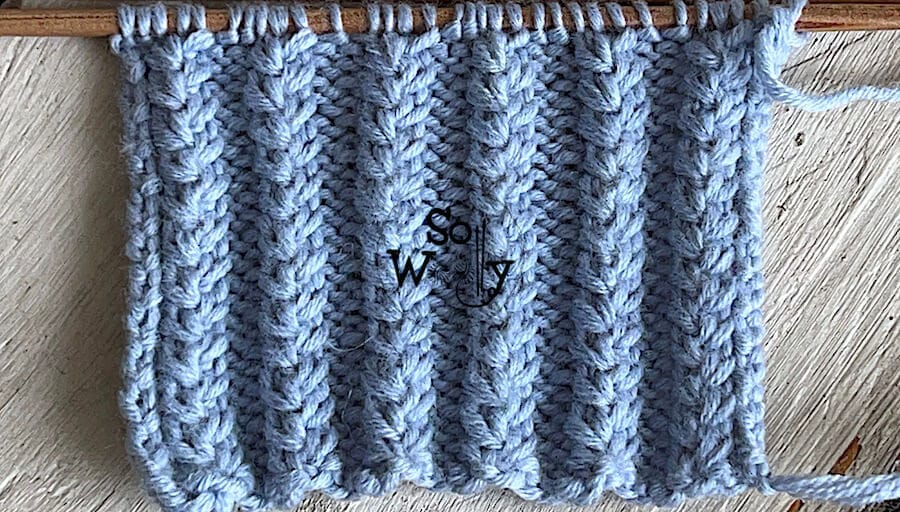 With one of my favorite bamboo needles #ad
How to knit the Double Braided Ribbing stitch
CO multiples of 5 + 2; i.e.: 5 * 3 = 15 + 2 = 17 st.
1º row (RS): P2, *K1, insert the RHN from back to front between the first and the last st from the LHN, and k the second stitch. K the first, and take them off, P2*. Repeat from * to *, to end.
2º row: K2, *P1, skip the next st, P the following one, P the skipped st, and take both off the LHN, K2*. Repeat from * to *, to end.
These two rows create the pattern. Repeat then until the desired length is reached.
When finished, BO working each st as it presents (no matter which side you're facing).
This is the other side of the work: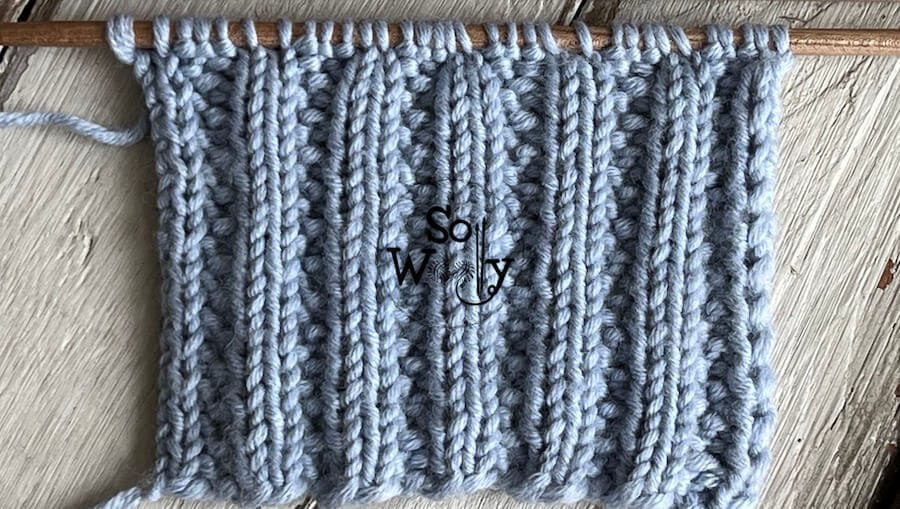 Enjoy the video tutorial:
Thank you for watching!
Hugs and happy knitting 🙂
xoxo
Carolina – So Woolly
PS: May 2022 be a great year for all of us! So, please, don't forget to share the love 😉
"As an Amazon Associate, I earn from qualifying purchases."