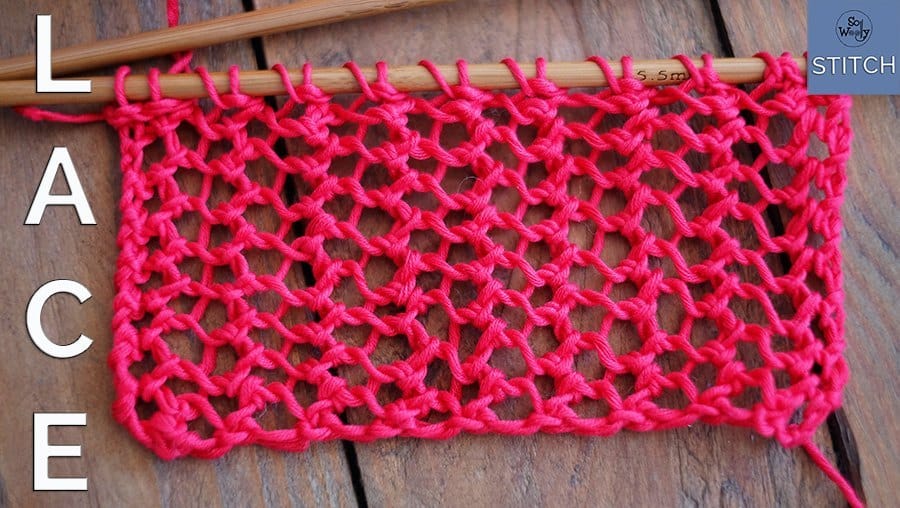 How to knit lace in two easy steps (one-row stitch pattern)
In today's class, you'll learn how to knit lace in two easy steps. This is a one-row stitch pattern, reversible (it's identical on both sides) and great for beginners.
This is a perfect stitch to knit a light, airy scarf, wrap or a rectangular shawl, the perfect accessory when you find yourself noticing a little chill in the air (during spring and autumn)… best of all it lays flat (it doesn't roll up).
In order to get a better result, one of my suggestions is to use needles at least one size larger than the recommended by the manufacturer. This swatch is knitted in cotton for 4.5 mm needles (US 7), using 5.5 mm needles (US 9).
The other thing I strongly recommend, (for lace knitting), is to get sharp tip needles. This wooden set is one of my favorites!
This makes everything easier (the sharp tip helps to get the 2 stitches purled together the first time! Believe me, it will save you a lot of time and worry!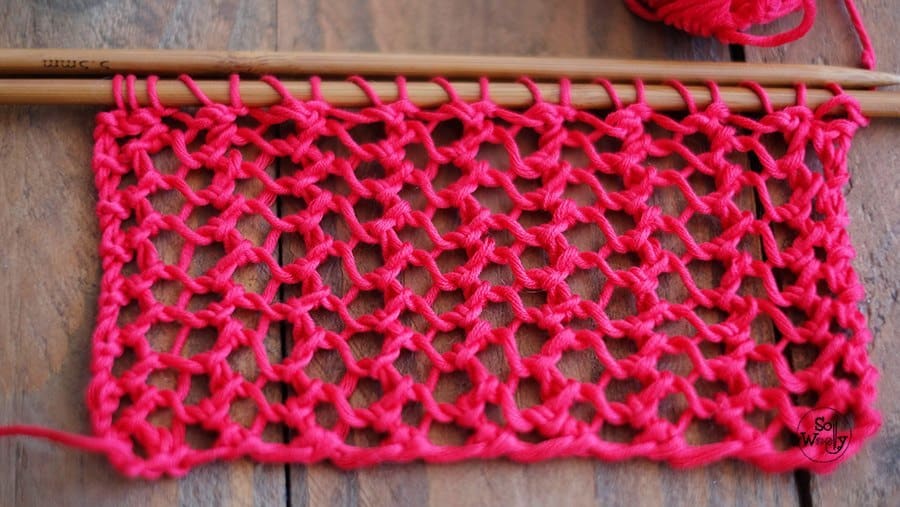 Abbreviations
CO: Cast on
st: Stitch
k: Knit
p: Purl
yo: Yarn over
p2tog: Purl two stitches together
BO: Bind off
How to knit lace in two steps (one-row stitch pattern)
CO an even number of stitches, i.e.: 8, 10, 12, 14, etc.
1st and only row: K1, *yo, p2tog*. Repeat from * to *, to last st, K1.
Repeat this row until the desired length is reached. When finished, BO purlwise.
This is the other side of the work: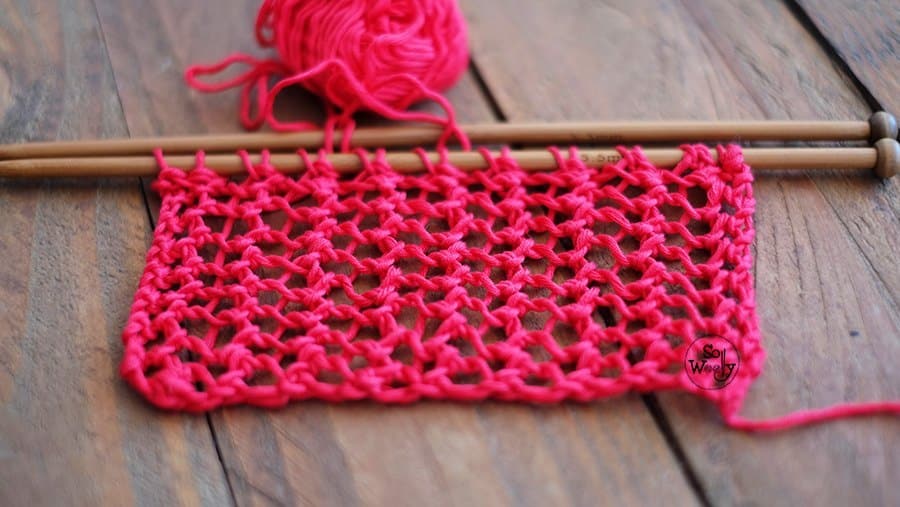 Enjoy the video tutorial:
Hugs and happy knitting!
Carolina – So Woolly.