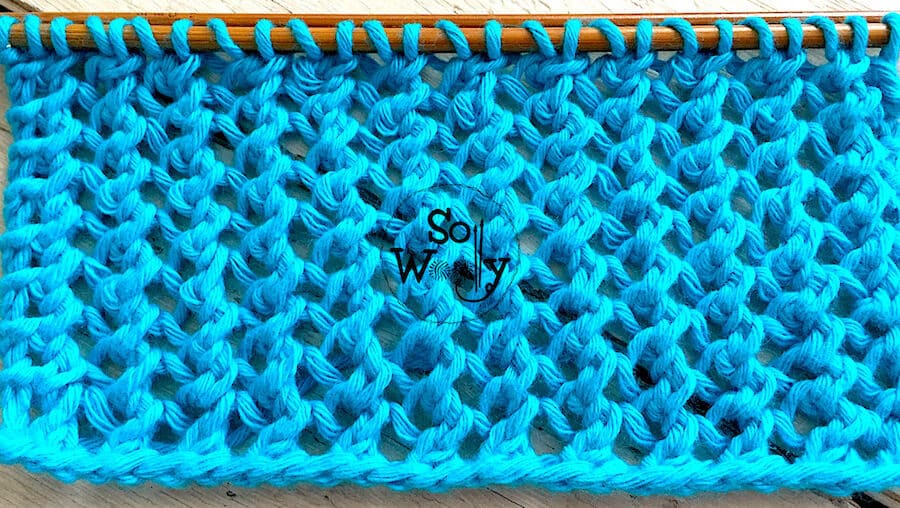 Two-row repeat Mesh knitting stitch pattern (super easy!)
In today's tutorial, you'll learn how to knit a two-row repeat Mesh stitch pattern.
Actually, I know that knitting lace can be scary for some new knitters, but I assure you that this pattern is a great way to ease into lacework 😉
On one hand, I love this Mesh pattern, because the only techniques required are knitting and purling, along with yarn over. Easy peasy!
On the other hand, its design is sooooo romantic… it reminds me of the Herringbone lace stitch we practiced sometime ago.
Finally, this Mesh stitch pattern is a great option for a seasonal scarf, wrap, or rectangular shawl. But I would take it into account if I were thinking of knitting a vest or a top.
By the way, if you want to knit a rectangular or square project, but aren't sure of how many stitches to cast on, how much yarn will be needed, and the measurements, please click here to learn my step-by-step guide…
So, grab your yarn + needles, and let's get busy!
This swatch was made in Egyptian 100% cotton yarn (smooth and soft, and extra-durable!) #ad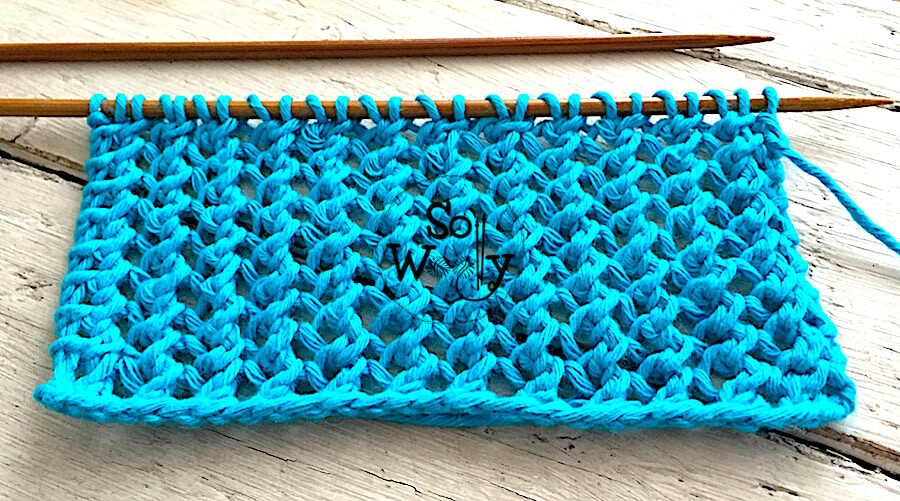 Using my favorite bamboo DPN's (double pointed needles) US 2.5 / 3 mm. They are perfect for knitting dishcloths and swatches 😉 #ad
Abbreviations
CO: Cast on
RS: Right side of the work
st: Stitch
K: Knit
P: Purl
yo: Yarn over (yarn forward)
k2tog: Knit two stitches together
p2tog: Purl two stitches together
BO: Bind off
Two-row repeat Mesh stitch knitting pattern
CO an even number of st; this number will include 2 edge stitches.
The edge or selvage st will be knitted on each row.
We'll start knitting a setup row or row "0" like I like to name it. This is a plain purl row, and won't be repeated again.
Setup row (row 0): P across
1º and every odd row (RS): K1 (edge), *yo, k2tog*. Repeat from * to *, to last st, K1
2º and every even row: K1 (edge), *yo, p2tog*. R Repeat from * to *, to last st, K1.
These last two rows create the pattern. Repeat them until the desired length is reached.
When finished, BO purlwise after a row 1 (WS).
This is the other side of the work: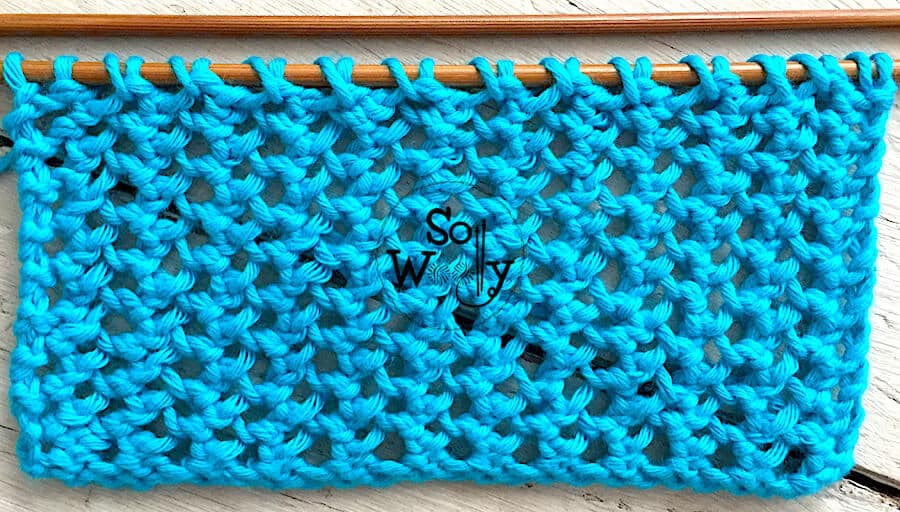 I hope you like it!
Hugs, and happy knitting 🙂
xoxo
Carolina – So Woolly
PS: Loving the mesh/net stitch patterns? Take a look at these:
Netting stitch: Learn to knit textured lace
Two-row repeat reversible lace pattern
"As an Amazon Associate, I earn from qualifying purchases."