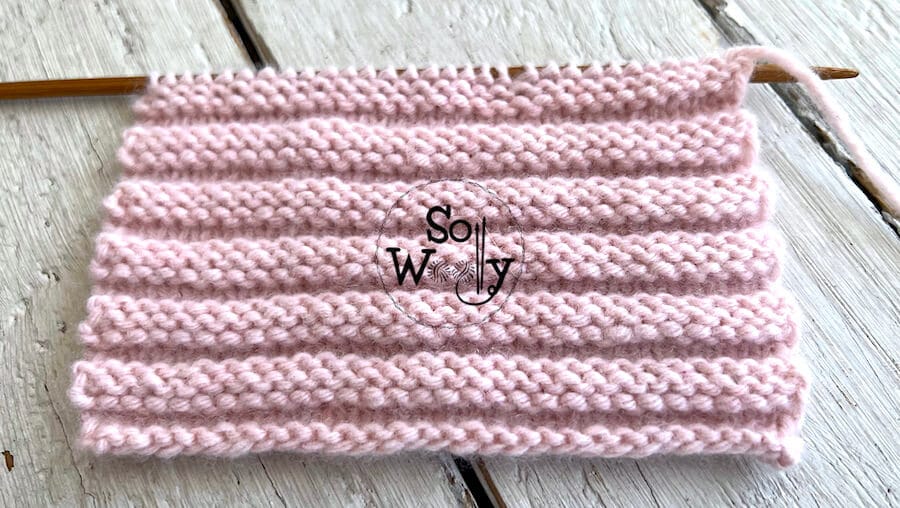 How to knit the Horizontal Welts stitch (reversible)
In today's post, I'm sharing how to knit the Horizontal Welts stitch, another pattern ideal for beginners 🙂
Actually, it's the perfect knit stitch for hats.
Why?
Basically, you don't need to keep track of the stitch count… to make the decreases!
By using this stitch, you can knit hats in several sizes, following any pattern you have on hand, and decrease when it's needed (no calculations required)… YEAP!
This is because each row will be knitted or purled entirely; there are no repetitions of different kinds of stitches.
Furthermore, the Horizontal Welts stitch is a six-row repeat pattern, pretty easy to do (your only mission is to be aware of the row you're working in… nothing you don't know how to do already 😉
In addition, it's a reversible knitting pattern (identical on both sides).
Last but not least, it will work for cowls too: Choose if you want to use it vertically or horizontally, to create varied looks.
Ok, no more chatting, let's knit something pretty 🙂
Abbreviations
CO: Cast on
st: Stitch
P: Purl
K: Knit
RS: Right side of the work
BO: Bind off
WS: Wrong side of the work
This swatch was knitted in 100% Cashmere yarn (the softest yet warmest yarn there is) #ad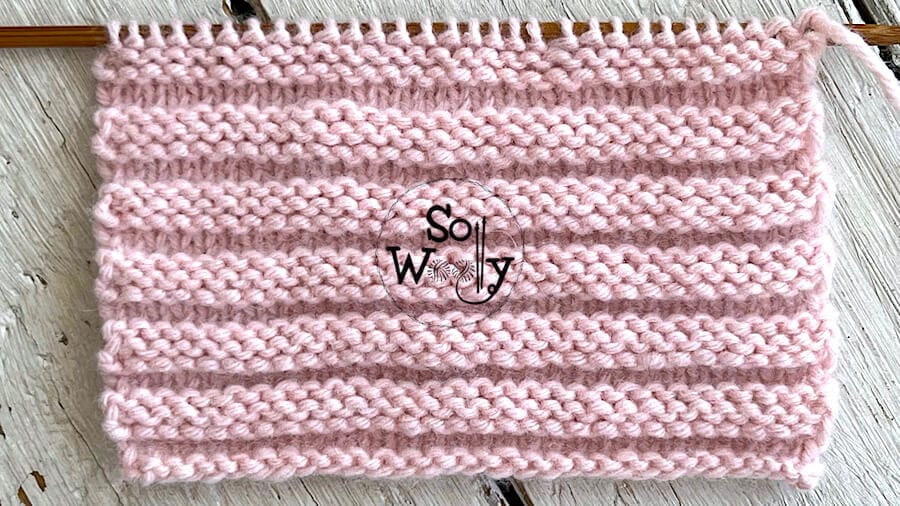 Using my US 4 / 3.5 mm extra-long bamboo needles (this set contains the most used sizes) #ad
The Horizontal Welts stitch pattern
CO any number of stitches (there are no restrictions).
1º and 3º rows (RS): K across
2º and 5º rows: P across
4º and 6º rows: K across
These six rows create the pattern. Repeat them until the desired length is reached.
When finished BO knitwise after a row 5 (WS).
This is the other side of the work: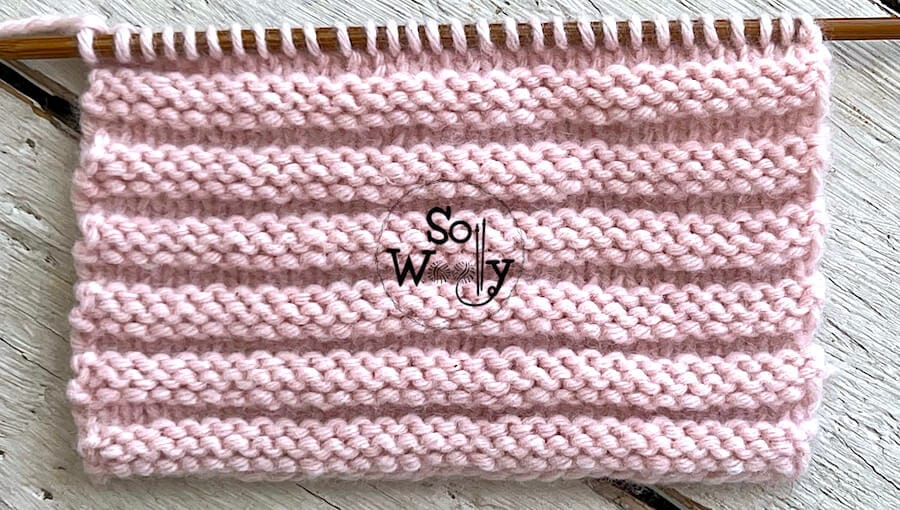 Enjoy the video tutorial:
I hope you like it as much as I do… and don't forget to share the love ;)!
Hugs, and happy knitting,
xoxo
Carolina – So Woolly
"As an Amazon Associate, I earn from qualifying purchases."