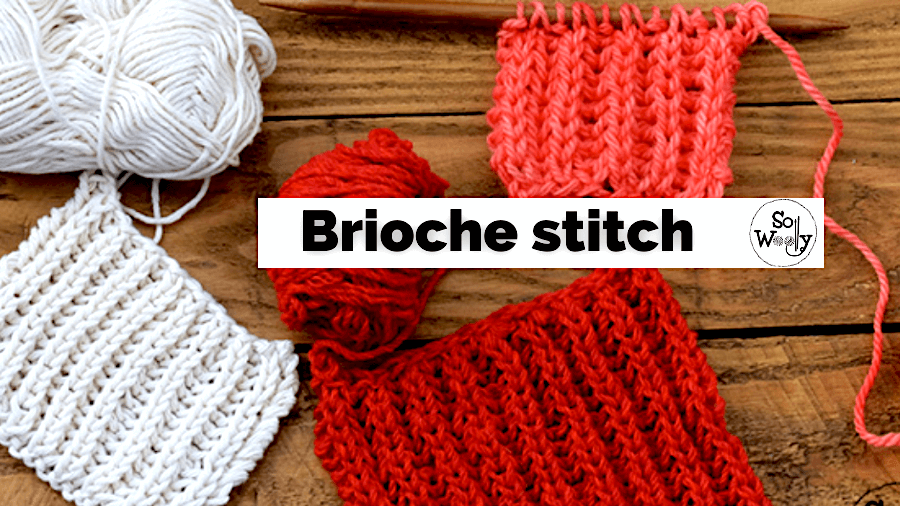 How to knit and bind off the Brioche stitch
The Brioche stitch is another classic of the knitting world, and today, I'll show you how to knit it, and how to bind it off.
Without a doubt, it creates an incredibly spongy fabric, which makes it perfect for Winter garments (similar to the infamous Fisherman's Rib stitch).
Additionally, it's a two-row repeat reversible pattern (identical on both sides), so, many knitters love it for scarves.
Although it also looks great on a sweater, using wool yarn, cotton yarn, or their blends (it's pretty versatile too).
Furthermore, it lays flat, you'll never ever see it curling, rolling, or bending!
However, it involves a different way of knitting: Almost every stitch has a "partner"; every two stitches you'll see one stitch "embracing" the next, and then, one "lonely" stitch.
So, it takes time and practice to get used to working two stitches most of the time. But never fear, sooner rather than later, your mind will embrace "Brioche mode".
Finally, once we feel confident working the Brioche stitch in one color, we'll take a further step and learn how to do it in two colors 😉
Enough chatting!
Grab your needles, and some yarn, and let's get busy…
Abbreviations
CO: Cast on
RS: Right side
K: Knit
P: Purl
sl1kw: Slip one stitch knitwise or as if to knit
sl1pw: Slip one stitch purlwise or as if to purl
yo: Yarn over
k2tog: Knit two stitches together
BO: Bind off
passo: Pass the last stitch over the next one
NB:
The setup row will be made once, and won't be repeated again.
After the setup row, the odd rows form the RS.
This swatch was knitted in a super soft 100% cotton yarn (worsted weight) #ad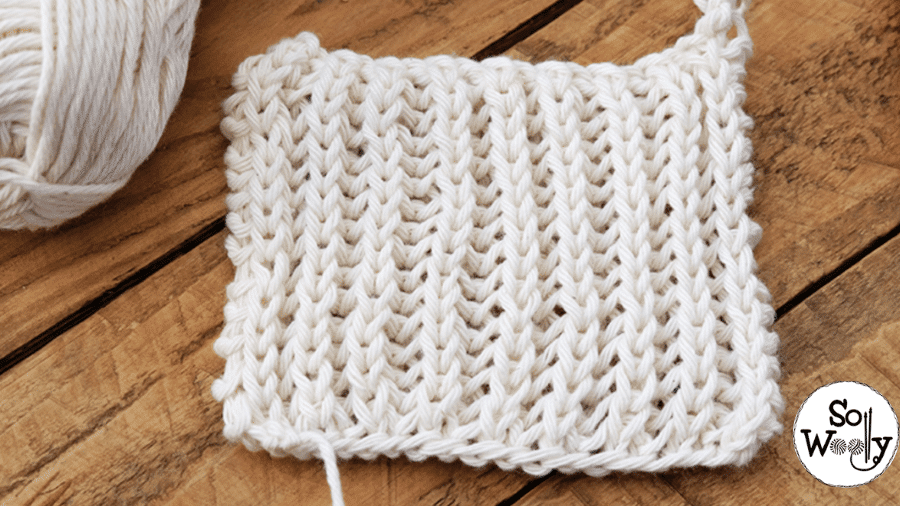 Using one of my favorite dpn carbonized bamboo needles (smooth and splinters-free)! #ad
The Brioche stitch knitting pattern
CO an odd number of st.
Setup row: Sl1kw, *yo, sl1pw, K1*. Repeat from * to * to end
Row 1 (RS): Sl1kw, *k2tog, yo, sl1pw*. Repeat from * to * to last 3 st, k2tog, K1
Row 2: Sl1kw, *yo, sl1pw, k2tog*. Repeat from * to * to last 2 st, yo, sl1pw, K1
These last two rows form the pattern. Repeat them until the desired length is reached.
How to bind off the Brioche stitch
Facing the RS: K1, *k2tog, passo, P1, passo*. Repeat from * to *, ending with K1, passo.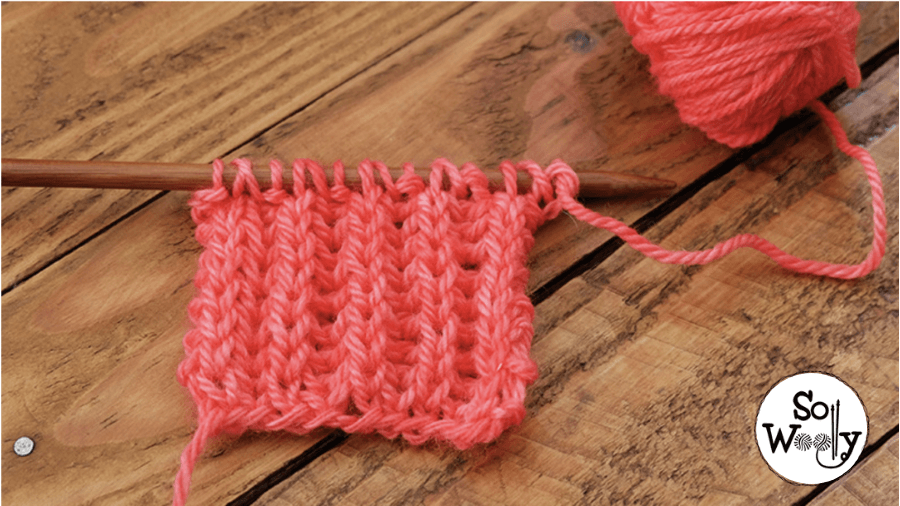 Enjoy the video tutorial:
I hope you like it and don't forget to share the love 😉
You'll find me on Instagram as @sowoolly
Hugs, and happy knitting <3
Carolina – So Woolly
"As an Amazon Associate, I earn from qualifying purchases."