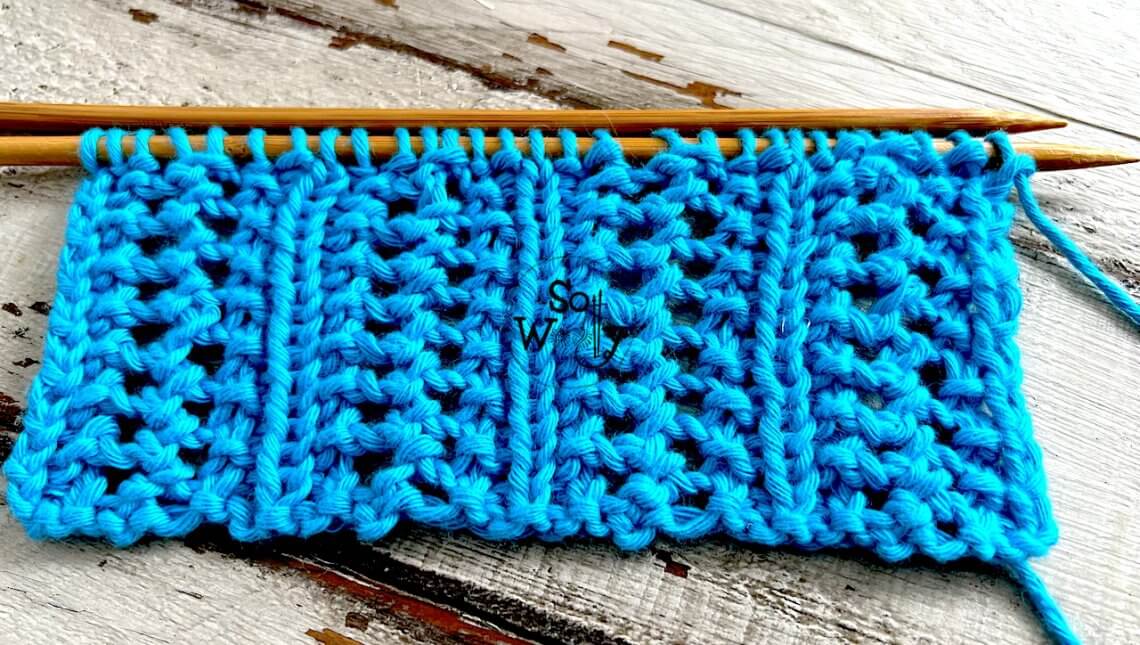 How to knit a Herringbone Lace stitch in two rows
The Herringbone Lace stitch is one of those patterns that we knitters love…
Why?
Well, the reasons are diverse!
First of all, it's a lovely stitch, easy to knit, and easy to memorize (it includes 2 or 3 steps that will be repeated throughout the fabric).
Secondly, it's a two-row repeat pattern.
Actually, it's similar to the Herringbone Lace stitch we practiced a while ago, more elaborate, and less lacy.
Thirdly, it's reversible. YEP!
Although it's not identical on both sides, they look pretty (you can choose which one will be the right side for your project).
Last but not least, this Herringbone Lace stitch can be used for Summer or Winter garments, depending on the fiber.
And it will work not only for scarves, cowls, and blankets; I'd like it for a top, or even as a central panel on a sweater or cardigan.
So, grab your needles and some yarn, and let's get busy!
Abbreviations
CO: Cast on
st: Stitch
RS: Right side
K: Knit
P: Purl
yo: Yarn over
p2tog: Knit two stitches together
WS: Wrong side
BO: Bind off
N.B.:
The odd rows form the right side of the work.
There are no selvage stitches included in the stitch count. Add them if you like to have them!
This swatch was knitted using 100% cotton yarn (worsted weight, soft, and great for beginners!) #ad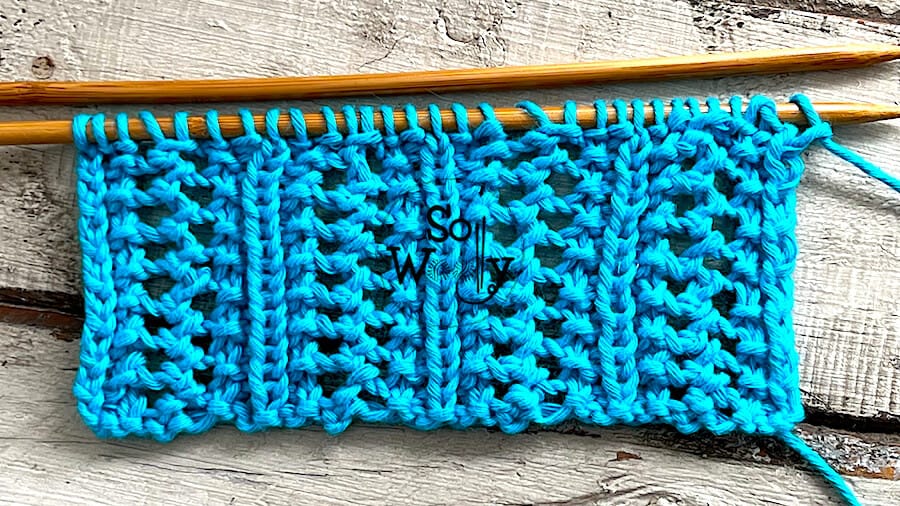 Using my double-pointed needles, made out of bamboo, pointy and smooth (perfect for swatches, socks, gloves, mittens, and hats!) #ad
Herringbone Lace knitting stitch pattern
CO multiples of 7 + 1; i.e.: 7 * 3 = 21 + 1 = 22 st.
1º and every odd row (RS): K1, *P1, K1, yo, p2tog, K1, P1, K1*. Repeat from * to *, to end
2º and every even row: P1, *K2, yo, p2tog, K2, P1*. Repeat from * to *, to end
These two rows create the pattern. Repeat them until the desired length is reached.
When finished, BO working each stitch as it presents after row 1 (WS).
This is the other side of the work: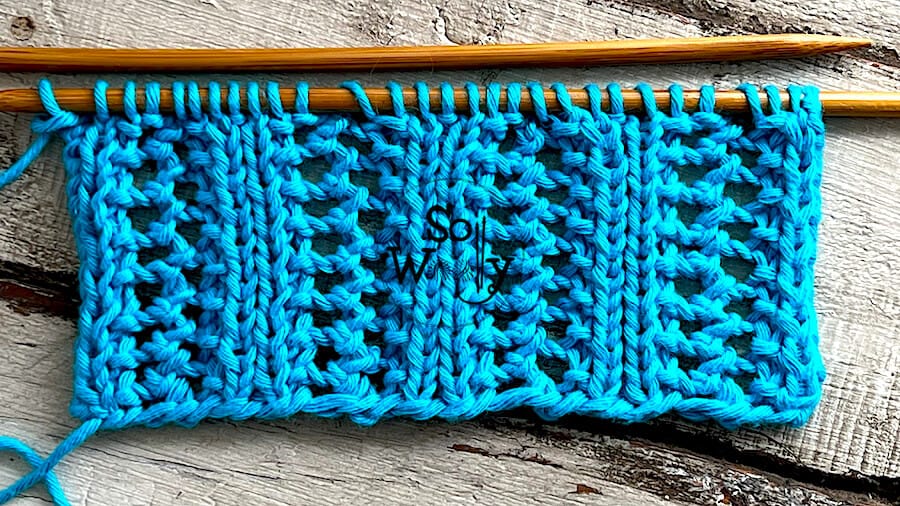 Enjoy the video tutorial explained in English and Continental styles):
I hope you like it and don't forget to share the love 😉
You'll find me on Instagram as @sowoolly
Hugs, and happy knitting <3
Carolina – So Woolly
PS: If you like the lace patterns that incorporate solid columns, take a look at this one… it's gorgeous!
"As an Amazon Associate, I earn from qualifying purchases."