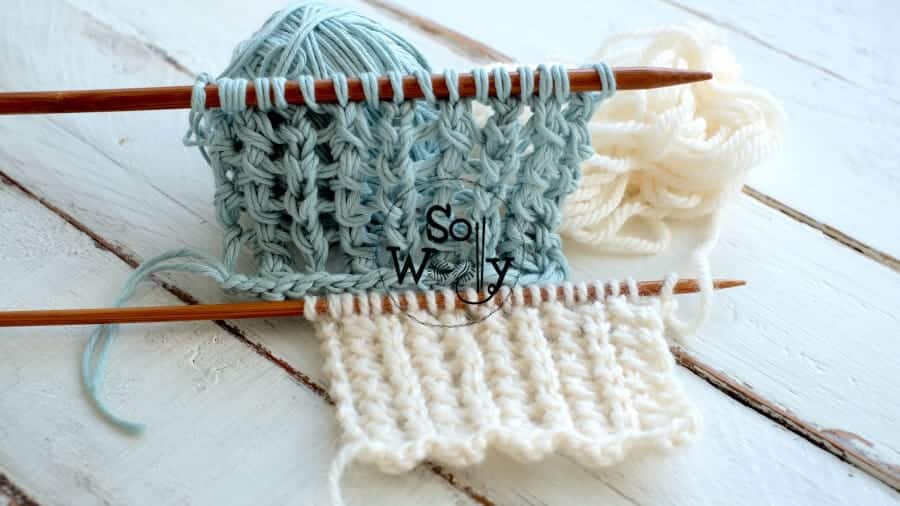 How to knit an easy two-row repeat lace stitch
Today, I'm sharing how to knit a super easy two-row repeat lace stitch pattern (easier than the last one we practiced…guaranteed!).
Honestly, if you haven't started to knit lace yet, or you have but still don't feel comfortable, try this one!
My suggestion? Begin with a small swatch and gain confidence as you go.
It has a nice texture to it, and its vertical design makes it perfect for Spring-Summer garments, such as shawls, throws, or a jacket made out of cotton yarn, bamboo, linen (or its blends).
However, when knitted in wool yarn, Alpaca, Cashmere, etc., this two-row repeat lace stitch will work beautifully in an Autumn-Winter scarf or cowl.
Actually, I've knitted two swatches: One of them using cotton yarn (using 2 strands at a time); and the other, using 100% wool.
Both look lovely, so it's a pretty versatile stitch pattern 😉
I like it so much, that I've used it on a sweater, mixed with other stitch patterns!
You'll see the detail further down…
It's up to you!
Now, grab your needles, and some yarn, and let's get busy!
This swatch was made out of 100% mercerized Egyptian cotton yarn, using two strands #ad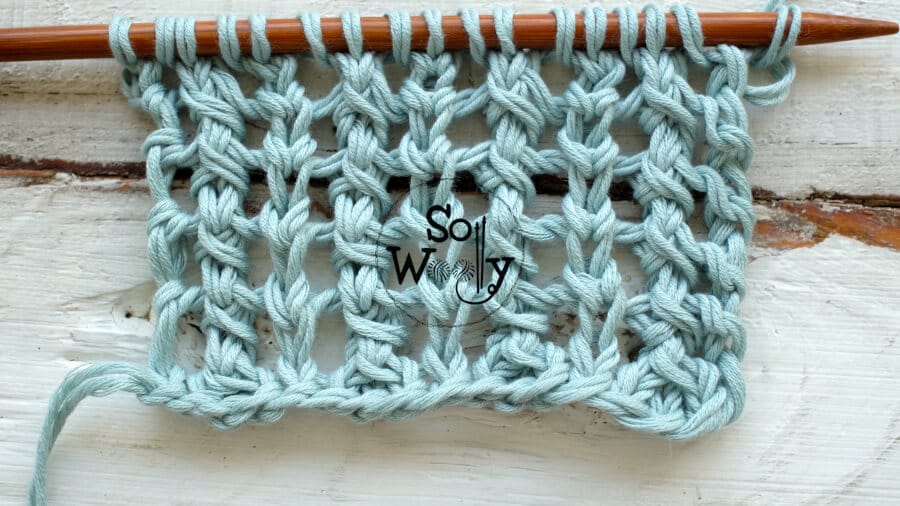 This swatch was made out of 100% new wool yarn (great quality for beginners) #ad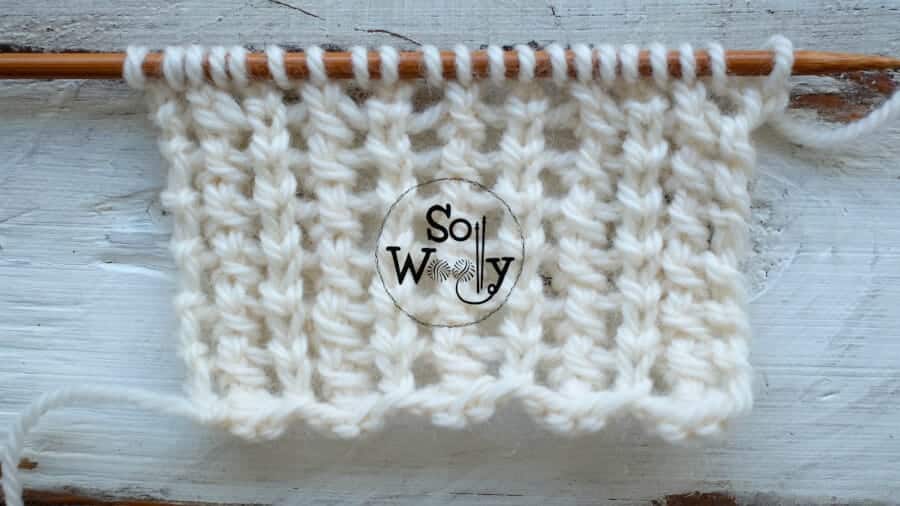 And this is my sweater, knitted with XL 100% cotton yarn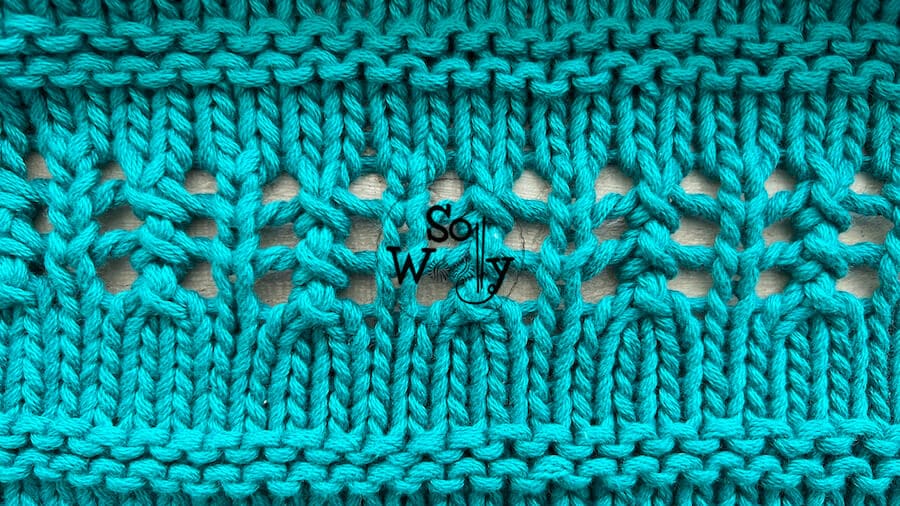 Abbreviations
CO: Cast on
st: stitch
K: Knit
P: Purl
yo: Yarn over
dd: Double decrease. Slip one stitch knitwise, knit the next two stitches together, and pass the slipped stitch over the last one.
RS: Right side of the work
N.B.:
The odd rows form the right side of the work.
The stitch count doesn't include selvage stitches. If you prefer to have them, add two stitches.
How to knit a two-row repeat lace stitch
CO multiples of 4 + 1; i.e.: 4 * 4 = 16 + 1 = 17 stitches.
Row 1 (RS): P across
Row 2: K1 *yo, dd, yo, K1* Repeat from * to *, to end.
These two rows create the pattern. Repeat them until the desired length is reached.
When finished, BO purlwise after row 2 (RS).
This is the other side of the work: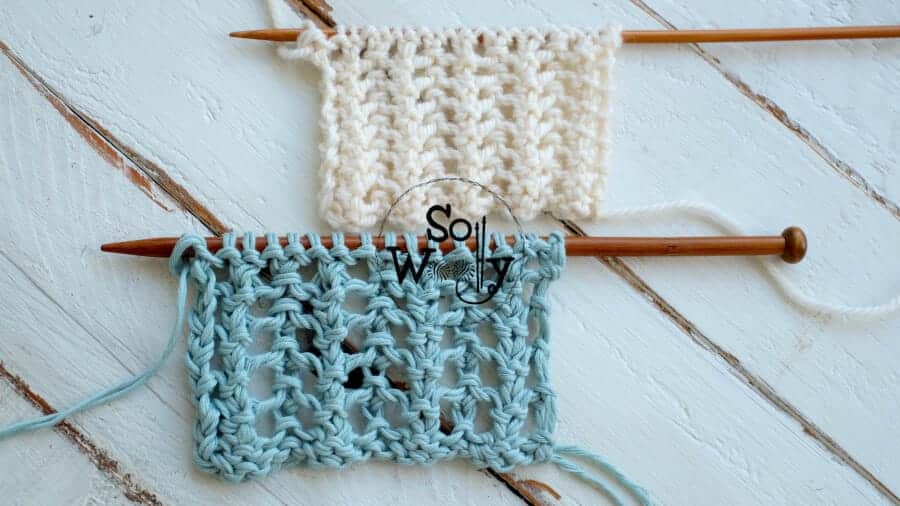 Enjoy the video tutorial:
xoxo
Carolina – So Woolly
"As an Amazon Associate, I earn from qualifying purchases."