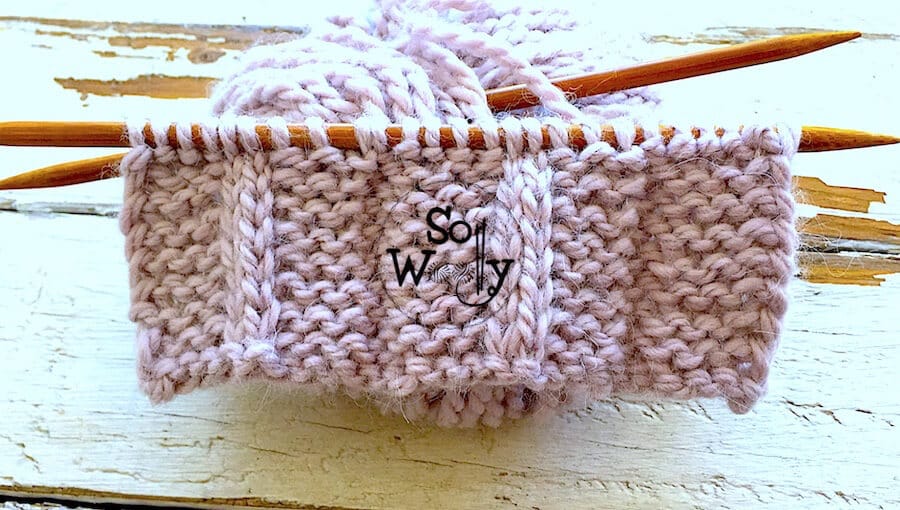 How to knit a Super Easy One-Row Repeat pattern
Today, I'm sharing a super easy one-row repeat knitting pattern, perfect for a lot of projects, such as scarves, blankies, infinite cowls, wraps, or throws…you name it!
Why?
First and foremost, it lays flat; it doesn't roll up or bend on any side, so it's not necessary to add an edge.
It's a reversible pattern, almost identical on both sides.
Furthermore, it's a vertical pattern, great for long garments; it forms both, embossed columns of "v" and pleats, for a slim and elegant design.
In addition, it's an easy-peasy one-row repeat pattern. It's made of plain knit + purl stitches (no increases nor decreases are needed).
Finally, in the video tutorial, you'll see how to do it in both, English and Continental style.
So, it's time to grab your needles, and search for a little bit of yarn!
Abbreviations
CO: Cast on
st: Stitch
K: Knit
wyif: With yarn in front
wyib: With yarn in back
sl1pw: Slip one stitch purlwise
BO: Bind off
This swatch was made out of a blend of 35% Alpaca yarn and 65 % wool (very easy to work with) #ad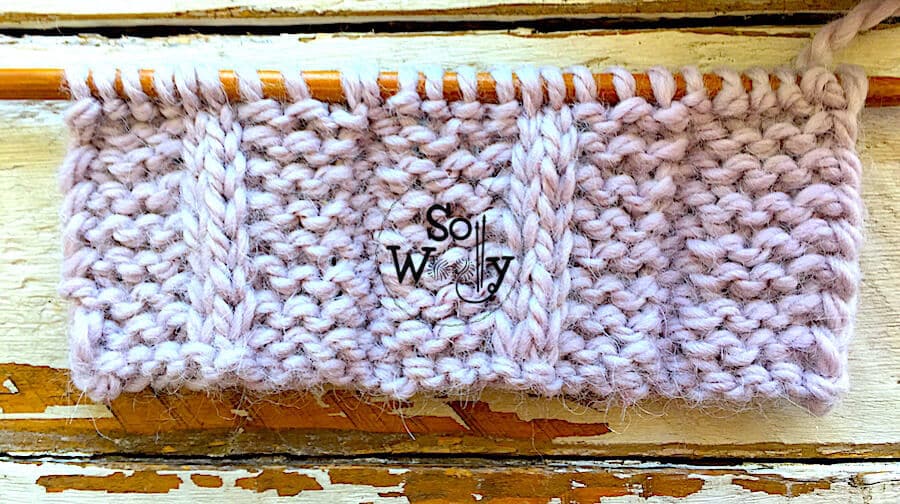 Using US 10 / 6 mm bamboo needles to get crispier stitches #ad
How to knit a super easy one-row repeat pattern
CO multiples of 10 + 5; i.e.: 10 * 3 = 30 + 5 = 35 st
1º and only row: K4, *wyif sl1pw, P4, wyib sl1pw, K4*. Repeat from * to *, to last st, wyif sl1pw.
This row creates the pattern. Repeat it until the desired length is reached.
When finished BO knitwise (no matter what side you're facing).
Enjoy 🙂
This is the other side of the work: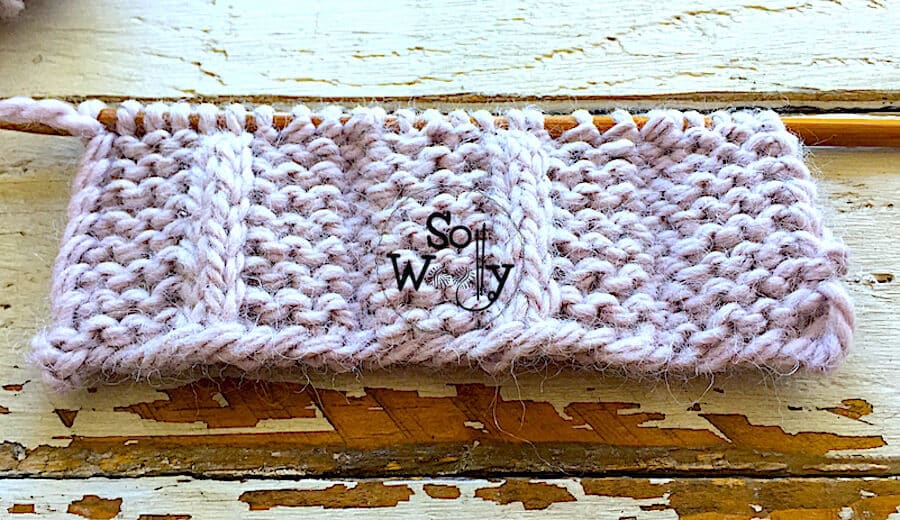 Thank you for watching!
Hugs, and happy knitting 🙂
xoxo
Carolina – So Woolly
PS: Loving the one-row repeat knitting patterns?
Click here to see the whole list!
"As an Amazon Associate, I earn from qualifying purchases."