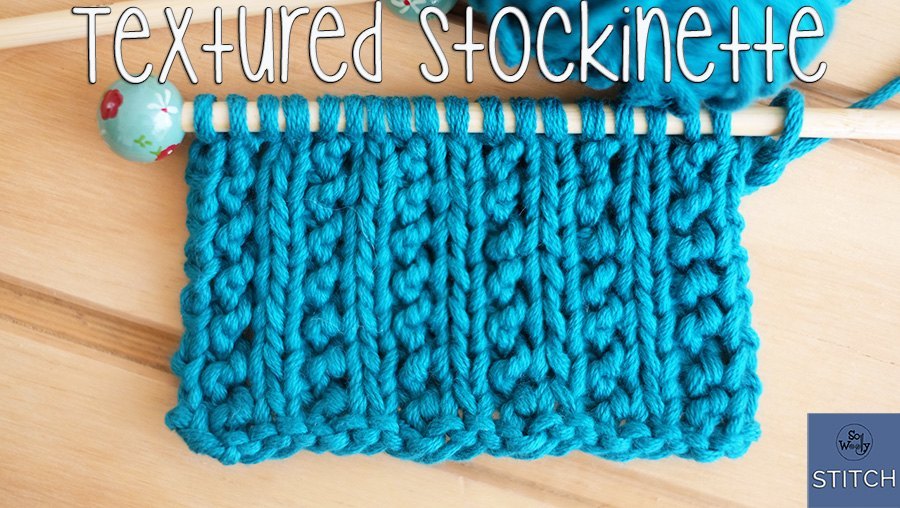 Textured Stockinette knitting stitch pattern: A style that doesn't roll up
In today's tutorial, you'll learn a variant of the Stockinette stitch, for those occasions when we are bored of knitting the same, or just don't want to end up with a knitted roll…
This style of the Stockinette stitch has a rich texture, it doesn't curl, and it's also easy to knit: Only two rows and one new step that makes it definitely more fun!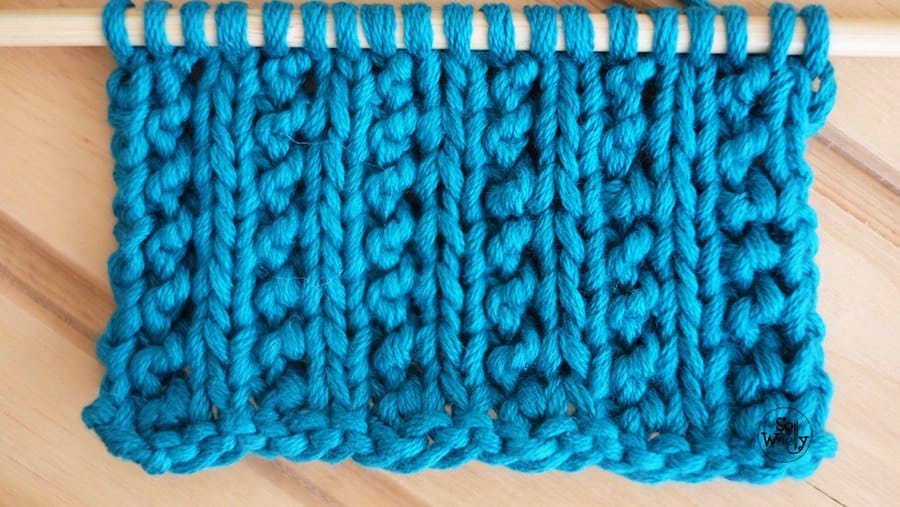 Abbreviations
CO: Cast on
RS: Right side of the work
st: Stitch
K: Knit
P: Purl
yfwd: Yarn forward
yb: Yarn back
BO: Bind off
How to knit the Textured Stockinette stitch
CO multiples of 3 + 1 stitch, i.e.: 3 * 4 = 12 + 1 = 13 stitches.
1º row (RS): *K1, K1 but leave it on the left-hand needle, yfwd, P1 into the same and next st together, yb*. Repeat from * to *, ending with K1.
2º row: P across.
These two rows create the pattern. Keep repeating them until the desired length is reached. To finish, BO knitwise after a 2º row.
This is the wrong side of the work: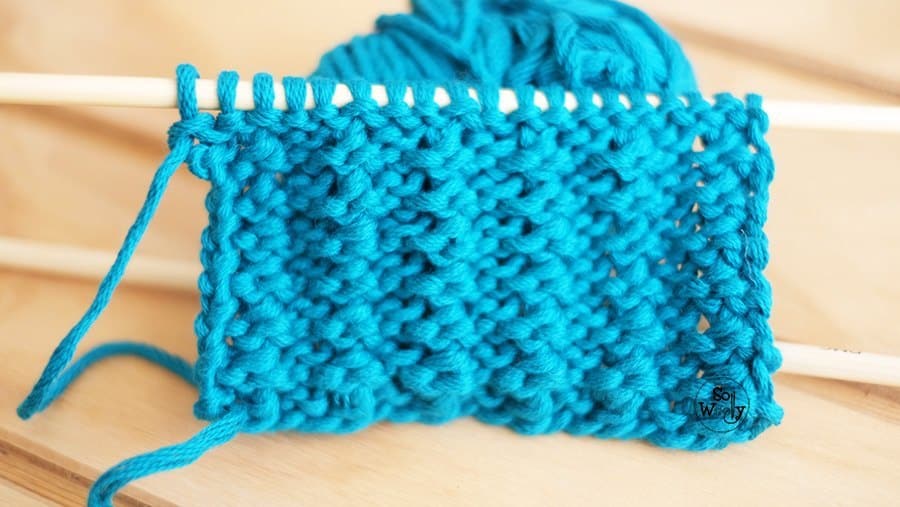 Enjoy the video!
Textured Stockinette stitch: A style that doesn't roll up!T
And that's it for today! Hope you like it 🙂
Xxx
Hugs and #happyknitting
Carolina – So Woolly
PS: Looking for an organizer that helps you keep your knitting accessories and supplies in place? Take a look of this one!