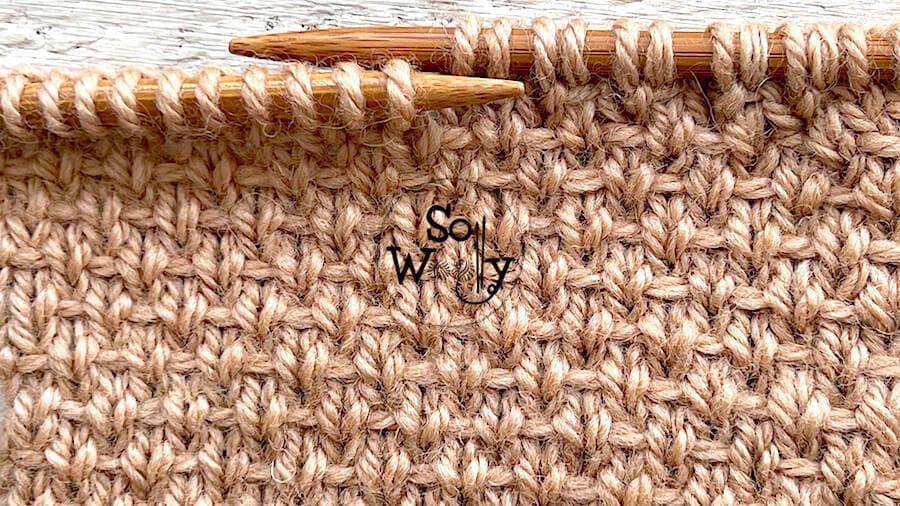 How to knit the Woven stitch pattern (four rows only!)
In today's tutorial, I'm sharing how to knit the Woven stitch pattern, step by step.
It's another classic of the knitting world, one of those patterns that look like fabric, just like the Tweed stitch we practiced a while ago.
Actually, I'm in love with it… (please don't tell the Irishman). 
And not only because it forms a tiny pattern; an adorable design that will show up even in the smallest garments, but because it's so easy!
It's easy to do and to memorize; there are just two steps that will be repeated time and time again.
Additionally, the Woven stitch is a four-row repeat pattern, two of which are plain purl rows… YAY!
I'm sure it works for hats, sweaters, cardigans, or vests…
Nevertheless, if you're thinking of knitting a scarf, a cowl, or a blanket, don't forget to add a nice edge or border on each side of the piece.
Although it's not reversible, the wrong side looks interesting to me too, so I really can't complain 😉
Ok, it's knitting time!
Grab your needles, a little bit of wool (in this occasion, better than cotton, I think), and let's get busy!
Abbreviations
CO: Cast on
st: Stitch
RS: Right side of the work
K: Knit
P: Purl
sl1pw: Slip one stitch purlwise (as if to purl)
wyib: With yarn in back
wyif: With yarn in front
BO: Bind off
WS: Wrong side of the work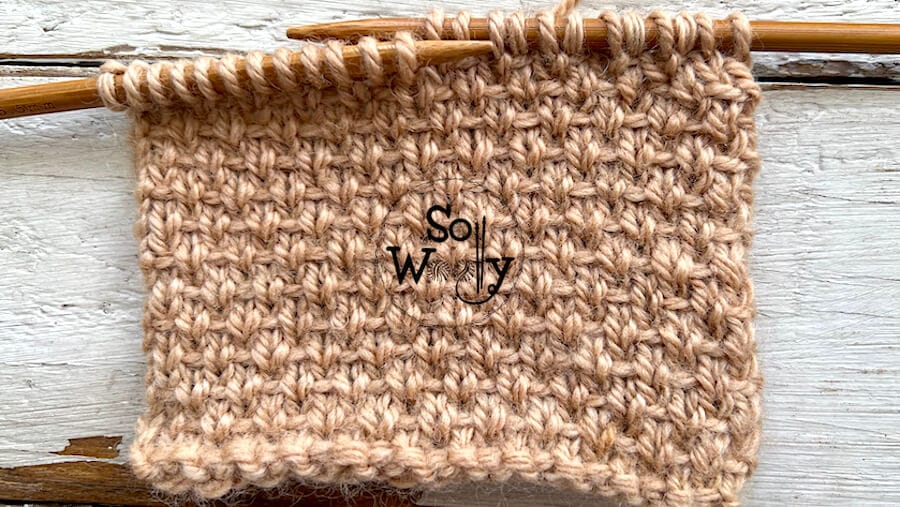 N.B.: 
The odds rows form the right side of the work.
There are 2 selvage stitches included in the calculation. 
How to knit the Woven stitch pattern
CO multiples of 2 + 1 + 2 (edge stitches); i.e.: 2 + 10 = 20 + 1 = 21 + 2 = 23 st.
1º row (RS): K1, *K1, wyif sl1pw*. Repeat from * to * to last 2 st, K2
2º and 4º rows: P across
3º row: K1, *wyif sl1pw, wyib K1 *. Repeat from * to * to last 2 st, wyif sl1pw, wyib K1.
These four rows create the pattern. Repeat them until the desired length is reached.
When finished, BO purlwise after a row 3 (WS).
This is the other side of the work: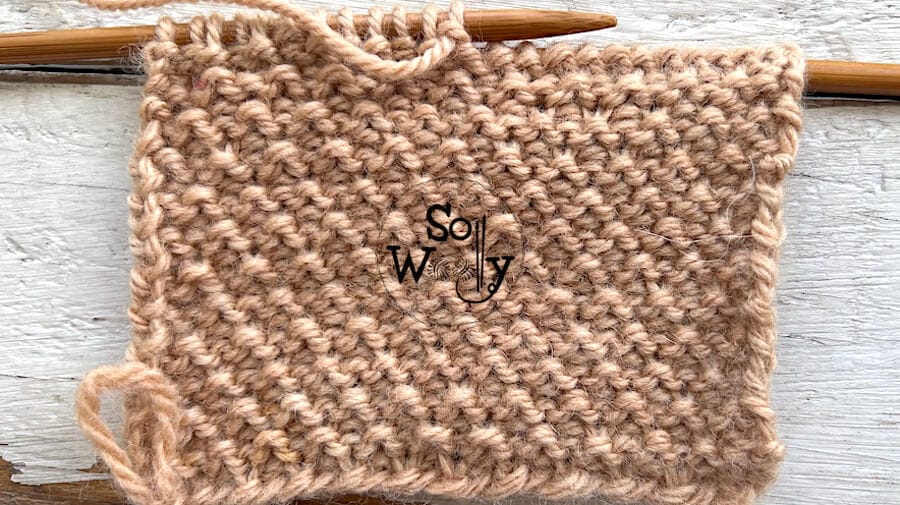 Enjoy the video tutorial:
This is everything for today, my little Woolly… and for the rest of the year!
Wishing you a new year full of love, wealth, health and joy,
xoxo
Carolina – So Woolly
PS: Looking for a nice knitting book? Click here! #ad
"As an Amazon Associate, I earn from qualifying purchases."