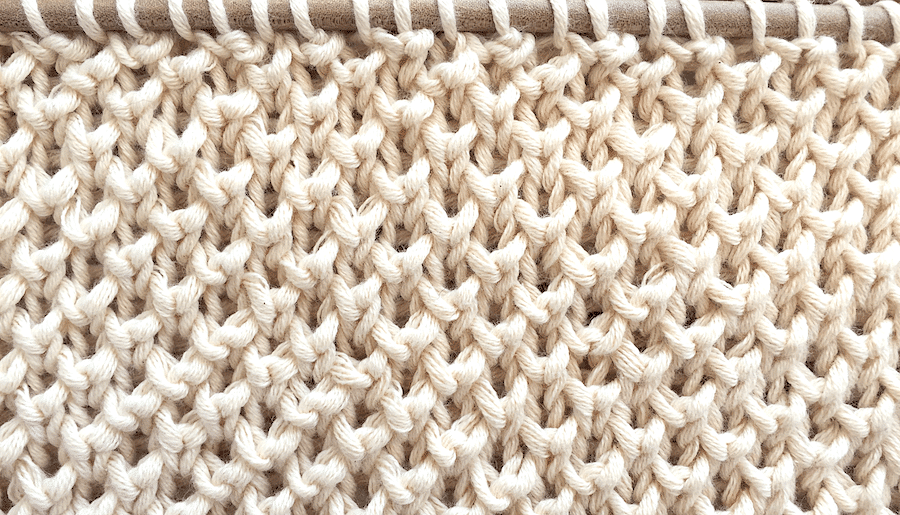 How to knit the Half Brioche stitch (using only the knit stitch)
The Half Brioche knitting pattern is one of those stitches we knitters around the world love… Why? Well, there are many reasons:
First of all, it's really easy to do (the only technique required is the knit stitch). You don't even have to purl!
Secondly, it's a four-row repeat pattern, two of which are just knit across.
In addition, it has a lovely texture to it. It's a fluffy stitch, the pattern creates little embossed "v" which makes the fabric appear really pretty imho (similar to the Twisted Knot stitch).
Maybe you're thinking about the classic Brioche stitch, and how difficult it is, but the only thing they share in real life, is one word…
I don't know why they call it Half Brioche, because it doesn't share the foundations of Brioche at all. It's easy-peasy!
Finally, the Half Brioche stitch doesn't curl, so it's a great option for blankets, scarves, cowls, hats, etc., for the whole family (it's a unisex pattern).
Ok, grab yarn + needles, and let's knit together 😀
Abbreviations
CO: Cast on
st: Stitch
RS: Right side of the work
WS: Wrong side of the work
K: Knit
K1bo: Knit one stitch from the row below (insert the needle in the stitch form the previous row and knit).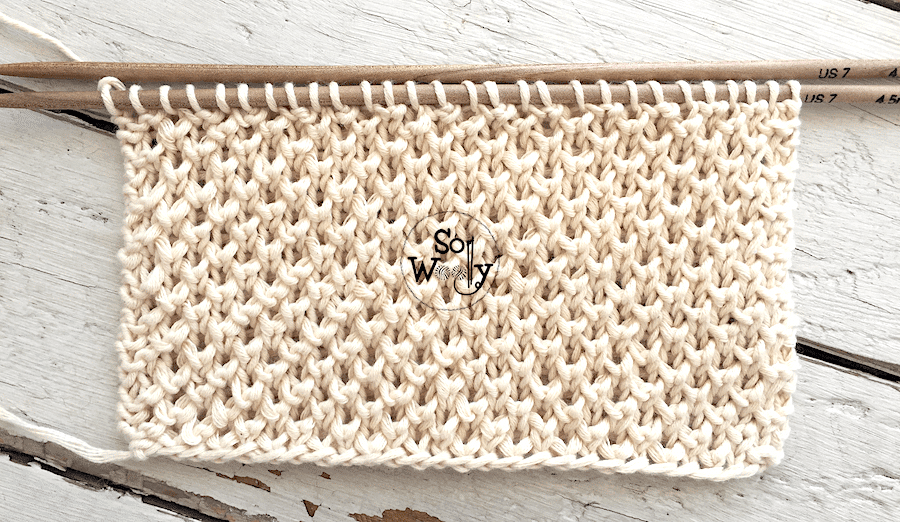 For this swatch I used 100% cotton yarn and my favorite bamboo needles (This set has the usual sizes and they are pointy enough #ad
N.B.: The selvedge stitches (the first and the last one) will be knitted on each row.
The even rows form the right side of the work.
Half Brioche stitch knitting pattern
CO an even number of stitches (it will include the selvedge stitches).
1º and 3º rows: K across
2º row (RS): K1, *K1, K1bo*. Repeat from * to *, ending with 1.
4º row: K1, *K1bo, K1*. Repeat from * to *, ending with 1.
These four rows create the pattern. Repeat them until the desired length is reached.
When finished, there are two ways of binding off:
BO purl wise, after a row 4 (WS), or BO following the Fisherman's Rib method, also, after a row 4 (WS).
This is the other side of the work: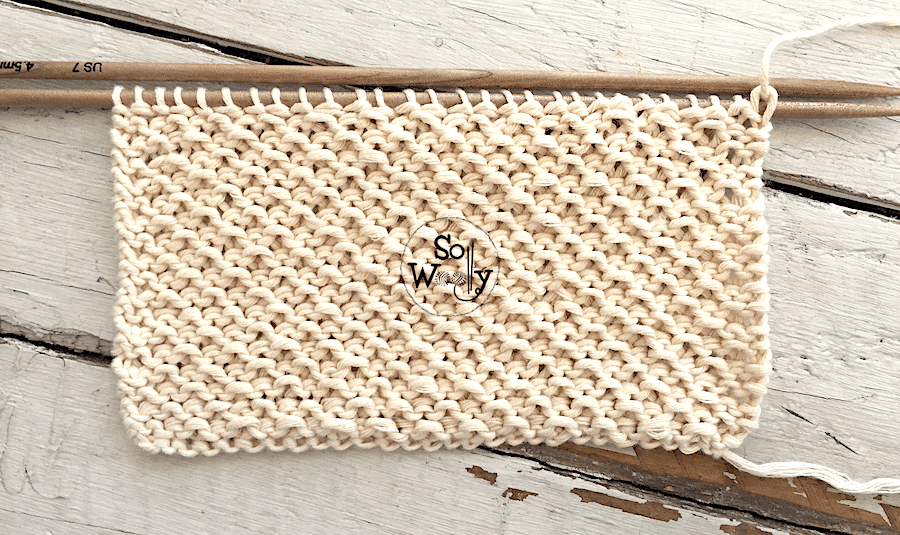 Enjoy the video:
I hope you like it ;D
Hugs, and happy knitting!
xoxo
Carolina – So Woolly
PS: Have you already tried the Pearl Brioche stitch pattern? Then, click here to see how it's done!
"As an Amazon Associate I earn from qualifying purchases."