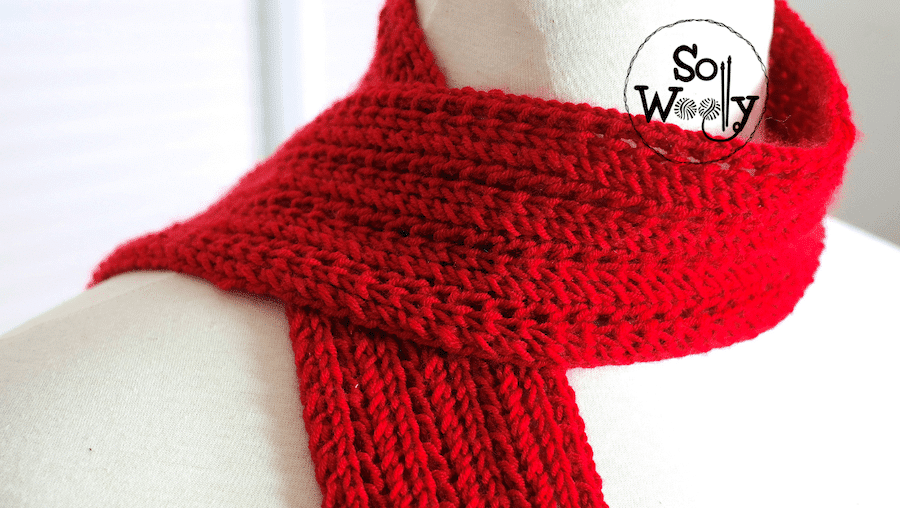 How to knit the Feather Lace stitch knitting pattern
In this tutorial, you'll learn how to knit the Feather Lace stitch pattern, plus a children's scarf (up to eight years of age).
Why? Because this is a great project, ideal for beginners.
First of all, the Feather Lace knitting stitch is a two-row repeat pattern, one of those being a plain purl row.
Secondly, it's easy, quick, and fun to knit, this scarf only takes one ball of yarn.
Furthermore, you can make it wider and/or longer, to knit an adult scarf. Follow this tutorial to know exactly the measurements, how many stitches to cast on, and how much yarn will be needed, using the materials you prefer!
To sum up, I think you're going to enjoy knitting this feather lace stitch!
Without further ado, let's get started 🙂
Materials
50 gr (125 m) of wool yarn DK, Light Worsted, or number 3
US 7 / 4.5 mm knitting needles (featuring beautiful sharp tips!) #ad
Scissors
Tapestry needle
Rule or measurement tape
Abbreviations for the Feather Lace stitch
CO: Cast on
st: Stitch
RS: Right side of the work
K: Knit
P: Purl
yo: Yarn over
k2tog: Knit two stitches together
sl1: Slip one stitch purlwise (slip one stitch onto the right-hand needle as if to purl)
passo: Pass the slip stitch over the last one
BO: Bind off
WS: Wrong side of the work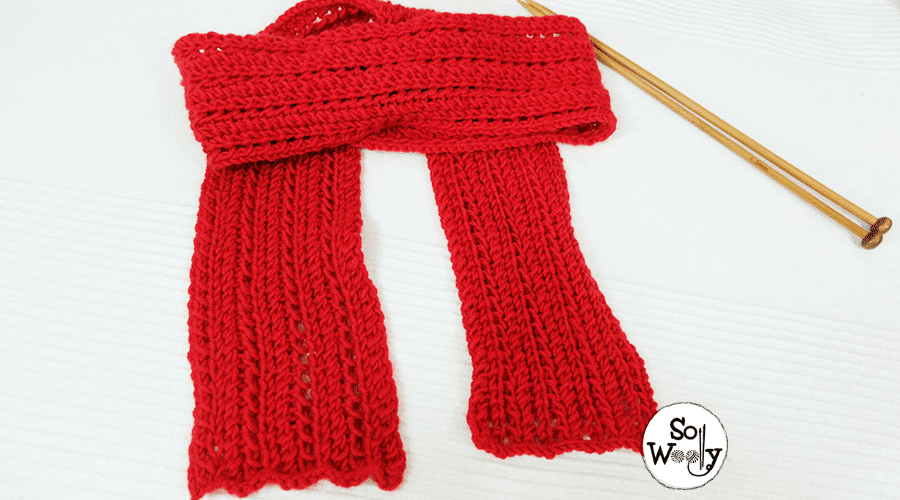 N.B.:
The first and the last st will be knitted on every odd row and purled on every even row (selvage/edge stitches).
We'll start working a setup row or row "0". It will be made once, and won't be repeated again.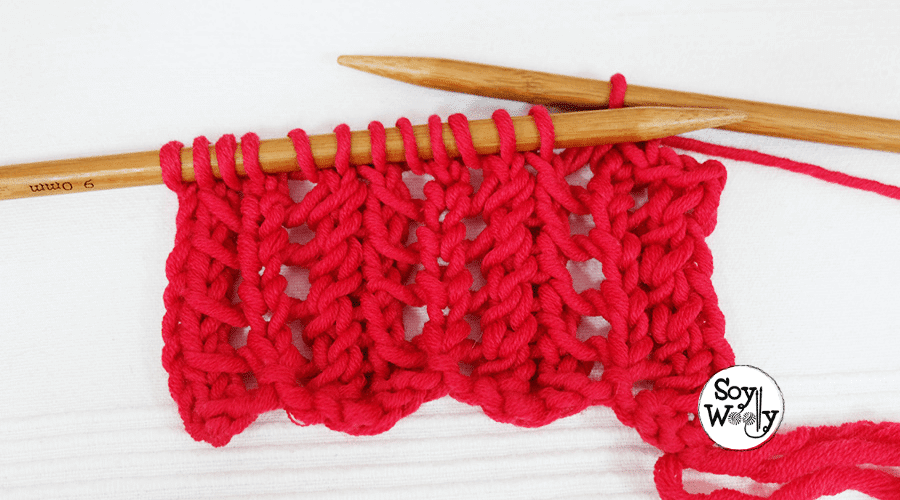 Feather Lace knit stitch pattern
CO multiples of 5; i.e.: 5 * 3 = 15 + 2 = 17 st
Setup row (row 0): P across
1º and every odd row (RS): K1 *k2tog, yo, K1, yo, sl1, K1, passo*. Repeat from * to *, to last st, ending with K1
2º and every even row: P across
These last two rows create the pattern. Repeat them, until the desired length is reached.
When finished, BO purlwise after a row 1 (WS).
This is the other side of the work: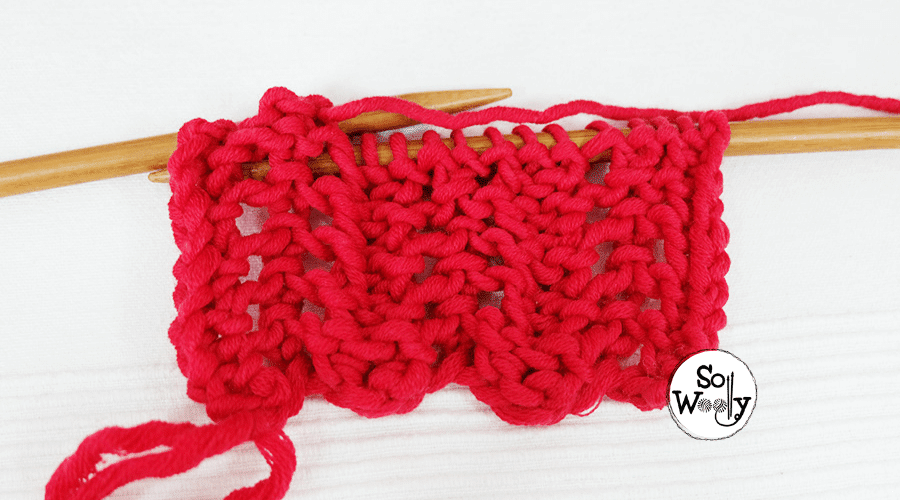 How to knit a Children's Scarf in Feather Lace stitch
Measurements
Width: 4 in / 10 cm
Length: 39 in /100 cm
Gauge
22 st = 4 in / 10 cm
CO 22 st and work in Feather Lace stitch until the mentioned measurement is reached.
When finished, BO purlwise after a row 1 and weave in the ends.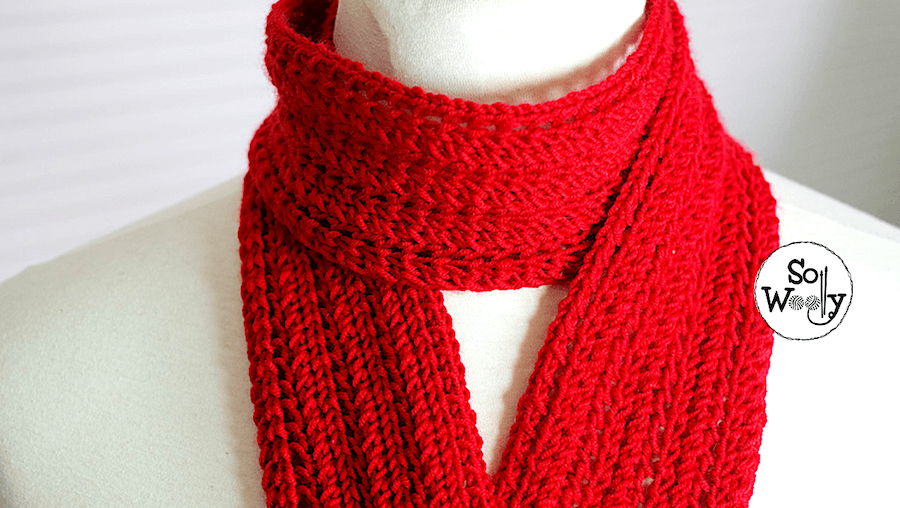 Click here to watch the video tutorial:
Hugs, and happy knitting 🙂
Carolina – So Woolly
PS: If you are a "feather knit stitch lover", don't miss this one, we practiced a while ago 😉
"As an Amazon Associate, I earn from qualifying purchases."