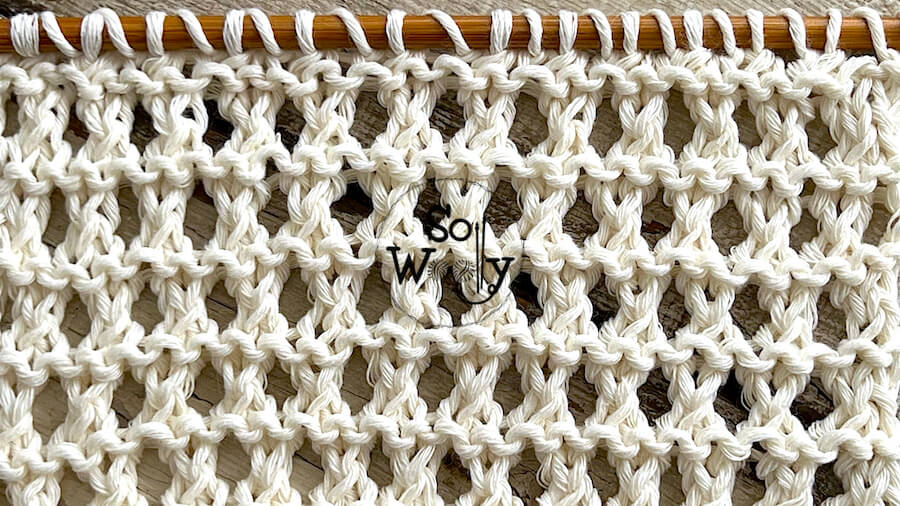 How to knit a super easy Eyelet stitch (beginner-friendly)
In this tutorial, I'm sharing how to knit a super easy Eyelet stitch.
Although it's an eight-row repeat pattern, I'd say it's perfect for beginners.
Why?
Firstly, six of the eight rows are plain knit rows.
And the other two include two easy steps: Yarn over, and purl two stitches together.
In summary, if you can knit and purl, you can do it.
Secondly, it doesn't curl.
However, I'd suggest you knit a swatch first, just to double-check.
Remember that not only the pattern is responsible for the curling factor, but your tension and the fiber you're working with, also have an impact on the final result.
If your swatch curls, then think of a nice edge or border when knitting a scarf, for example.
Moreover, this Eyelet stitch pattern is ideal for seasonal tops or sweaters too, alone or combined with Garter or/and Stockinette stitch sections.
Which brings back lovely memories…
When I started to knit, my first project was a cardigan for my school uniform, and then, I made dozens of cotton yarn lace tops and sweaters.
In fact, I was selling them to my mom's friends and their kids!
Ok, no more stories!
Grab your needles and some yarn, and let's get busy 🙂
Abbreviations
CO: Cast on
st: Stitch
K: Knit
P: Purl
yo: Yarn over
p2tog: Purl two stitches together
RS: Right side of the work
BO: Bind off
WS: Wrong side of the work
This swatch was knitted using a blend of cotton yarn and polyester (DK weight, soft, and light) #ad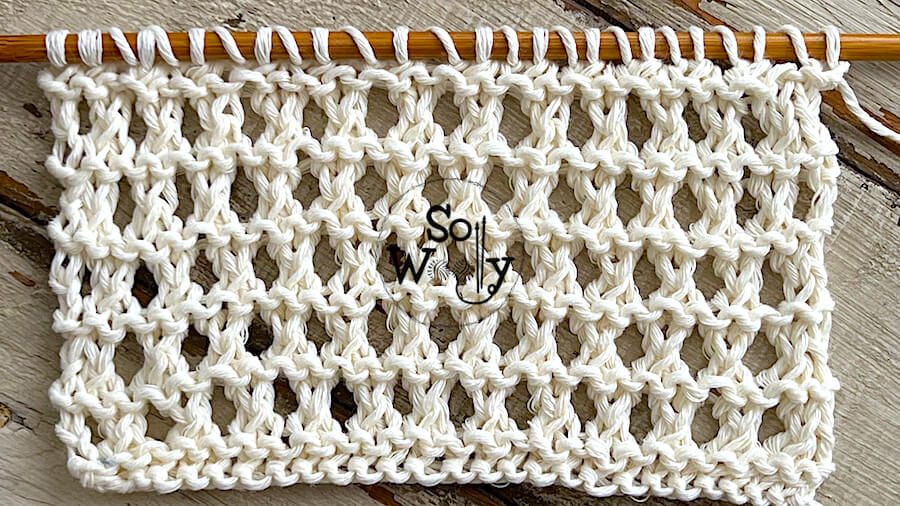 With my favorite US 8 / 5 mm bamboo needles (great for any season, because they don't get warm or cold 😉 #ad
N.B.:
The odd rows form the right side of the work.
How to knit the Eyelet stitch
CO an even number of stitches.
1º, 2º, and 3º rows (RS): K across
4º row: P1,*yo, p2tog*. Repeat from * to *, to last st, P1
5º, 6º, and 7º rows: K across
8º row: P1, *p2tog, yo*. Repeat from * to *, to last st, P1.
These eight rows create the pattern. Repeat them until the desired length is reached.
When finished BO knitwise after a row 3 (WS).
This is the other side of the work: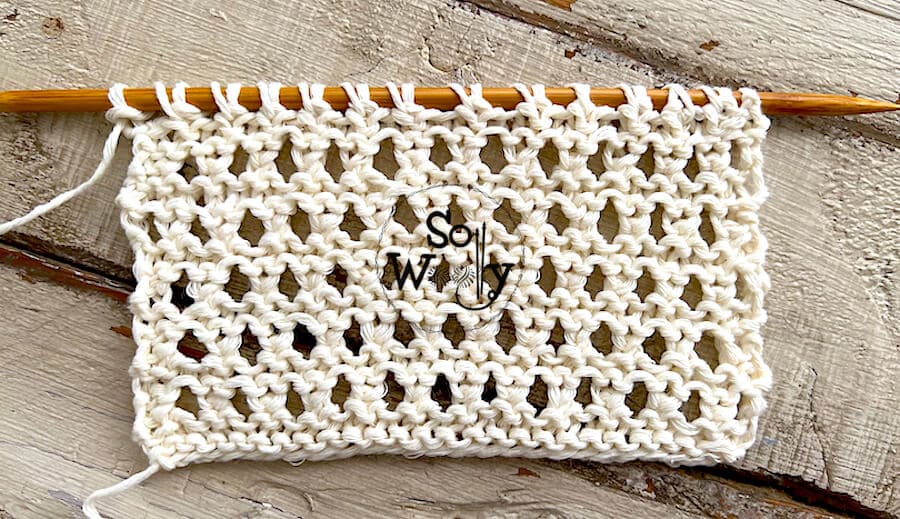 Enjoy the video tutorial:
Thank you for watching.
Hugs, and happy knitting 🙂
xoxo
Carolina – So Woolly
PS: Searching for more super easy lace patterns? Click here!
"As an Amazon Associate, I earn from qualifying purchases."