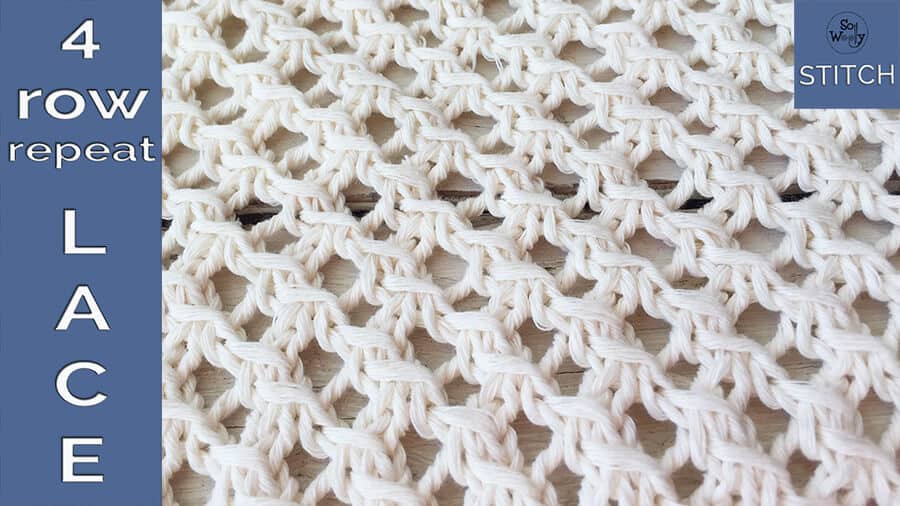 Four-row repeat, lace stitch knitting pattern
In today's tutorial, you'll learn a four-row repeat lace stitch: Quick to memorize (only 3 steps that will be repeated all the time), and easier than the last one we practiced.
It's a great pattern for knitting a wide range of projects, including: Summer tops, cardigans, sweaters, scarves, wraps… and maybe a vest?
(And I'd love you to give it a try, since we'll need it for our next project 😉
Ok, grab your needles, and let's get started!
Abbreviations
CO: Cast on
RS: Right side of the work
K: Knit
P: Purl
yo: Yarn over
sl1: Slip one stitch as if to knit (pass one stitch knitwise onto the right-hand needle, without knitting it)
passo: Pass the slipped stitch over the last two knitted stitches
BO: Bind off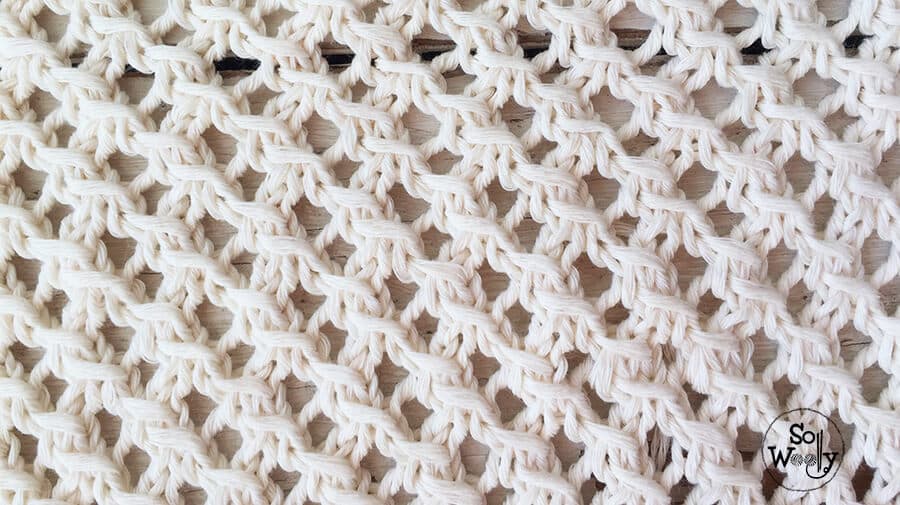 N.B.:
The odd rows form the right side of the pattern.
The first and the last stitch will be knitted in every row.
Four-row repeat lace stitch knitting pattern
CO multiples of 3 + 2; i.e.: 3 * 5 = 15 + 2 = 17 stitches.
1º row (RS): K1, K1, *yo, sl1, k2, passo*. Repeat from * to *, to last 3 st, K3
2º and 4º rows: P across
3º row: K1, *yo, sl1, k2, passo*. Repeat from * to *, ending with K1
These four rows create the pattern. Repeat them until the desired length is reached. When finished, BO purlwise after a row 3.
This is the wrong side of the work:
This swatch was knitted in a cotton-polyester blend, pretty soft and light #ad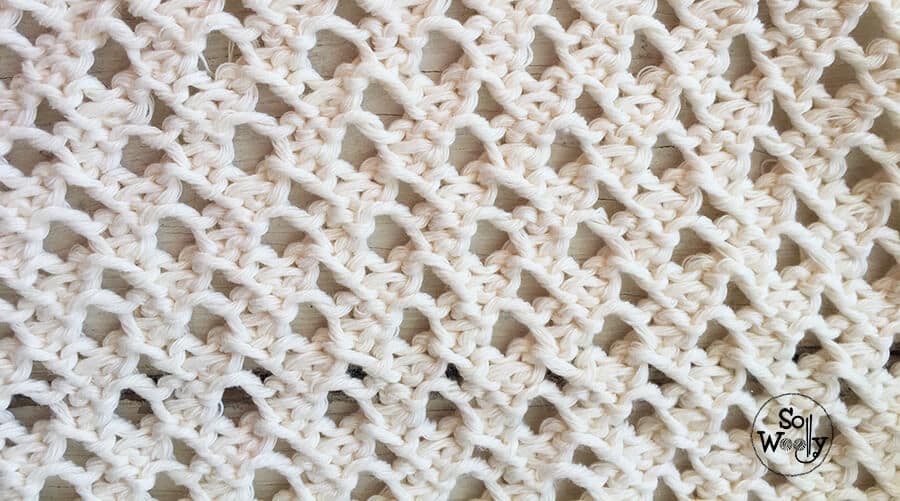 Using my favorite bamboo knitting needles (US 8 / 5 mm) #ad
Now, enjoy the video tutorial:
Thank you for watching!
Hugs and happy knitting 🙂
xoxo
Carolina – So Woolly
PS: Looking for more lace stitches? Click here to see the whole list!
As an Amazon Associate I earn from qualifying purchases