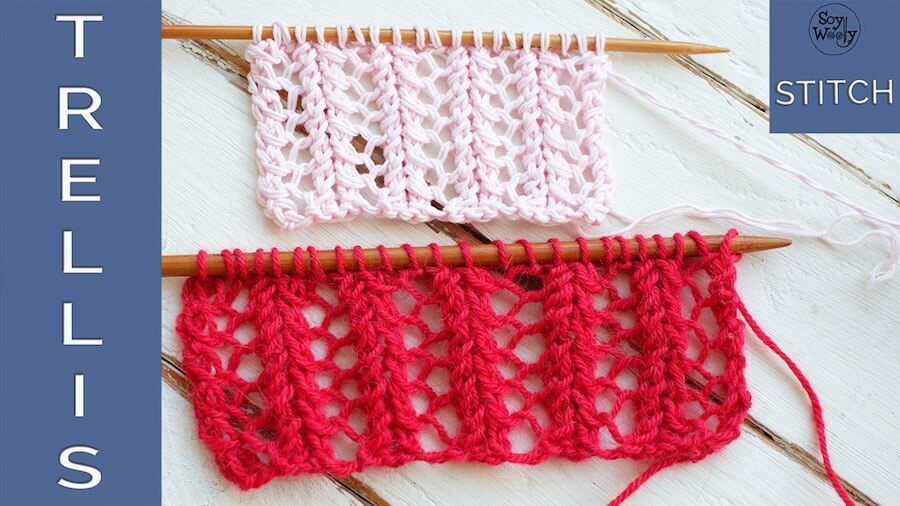 Trellis stitch: how to knit lace step by step
The Trellis stitch is an easy and very stylized, vintage lace stitch, for winter or summer garments. You will achieve different looks depending on the yarn you choose: the pale pink sample is knitted in cotton; the strawberry red, in Alpaca.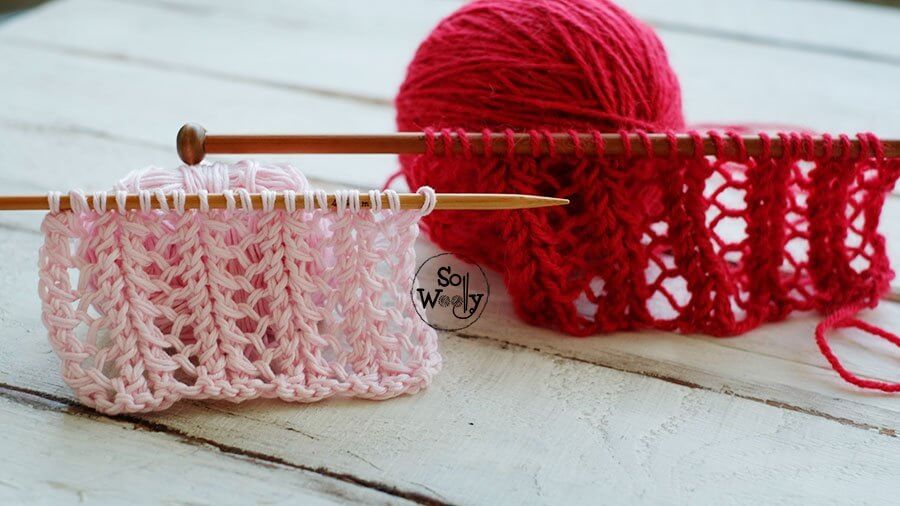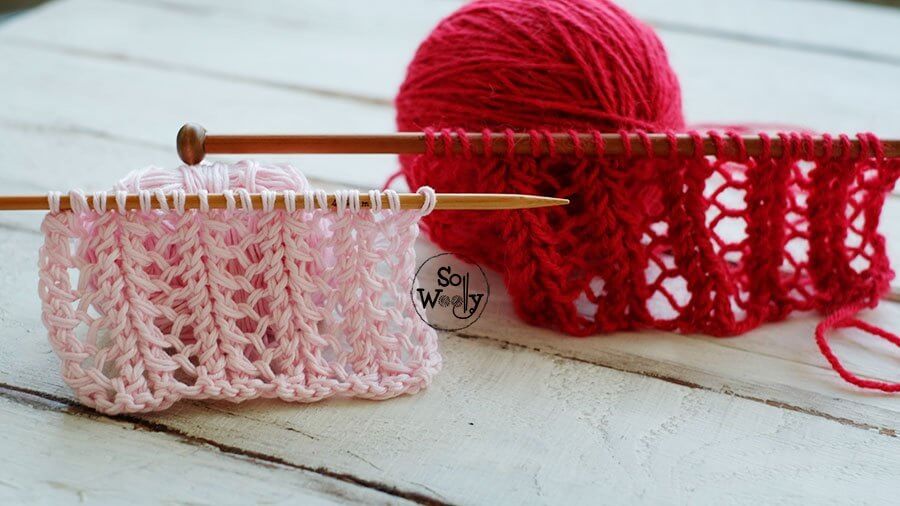 This is a true lace stitch: it has pattern stitches on both the right and wrong sides (we don't purl on the wrong side rows as per usual).
The good thing about this particular one is that it is done in only two rows, the second one is especially easy; there are only a couple of steps to remember.
Trellis Stitch Knitting Pattern
Cast on a number of stitches in multiples of 4 (i.e 12, 16, 20, 24…)
1º Row (Right side of the work): *knit 2, yarn over, slip 1 as if to purl, knit 1, pass slipped stitch over*. Repeat from * to * until the end of the row.
2º Row (Wrong side of the work): *purl 2, yarn over, purl 2 together*. Repeat from * to * until the end of the row.
And that's it! These two rows form the stitch pattern.
Enjoy the video:
Happy knitting,
Carolina