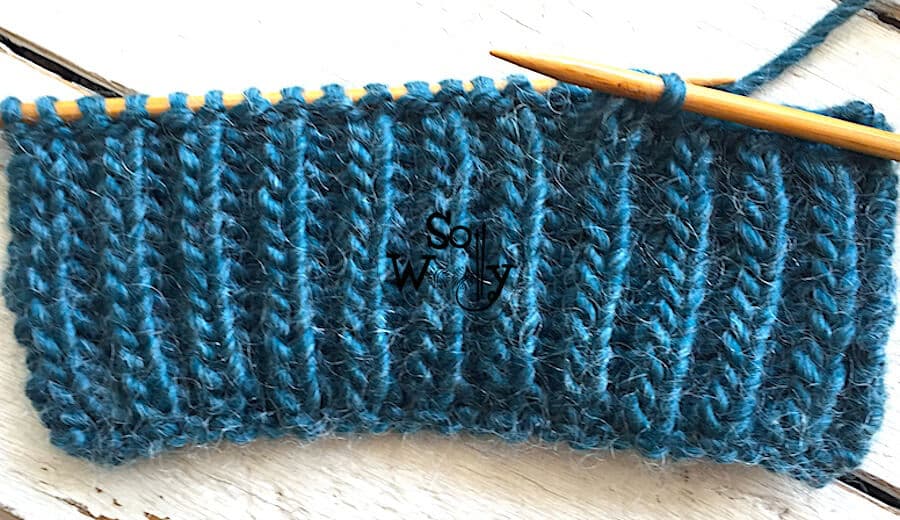 How to knit the Fisherman's Rib with knit stitches only (no purling!)
In today's tutorial, you'll learn how to knit and bind off the Fisherman's Rib using only knit stitches (no purling required, yay!!!).
Similar to the original one, we practiced a while ago, this version is simply brilliant!
Why?
Well… this pattern features everything we knitters love:
First of all, it's a one-row repeat pattern: We'll start with a setup row which will be done just once, and from there, there is only one row to repeat until the project is finished.
Secondly, it's pretty easy to knit: There are only two steps to memorize. Could not be easier!
In third place, it's a totally reversible pattern (identical on both sides).
Last but not least, it doesn't curl, no matter what you do 🙂
In summary, the Fisherman's Rib stitch is a great pattern for scarves, wraps, hats, blankets, infinite cowls, and sweaters or cardigans.
By the way, if you make a mistake, I have a tutorial to show you how to solve it. Just click here.
Ok, let's get busy!
Abbreviations
CO: Cast on
st: Stitch
RS: Right side of the work
K: Knit
P: Purl
K1bo: Knit one stitch from the row below (insert the needle in the stitch from the previous row and knit).
passo: pass the stitch over
BO: Bind off
This swatch was made using Tweed effect wool yarn (soft and lightweight) #ad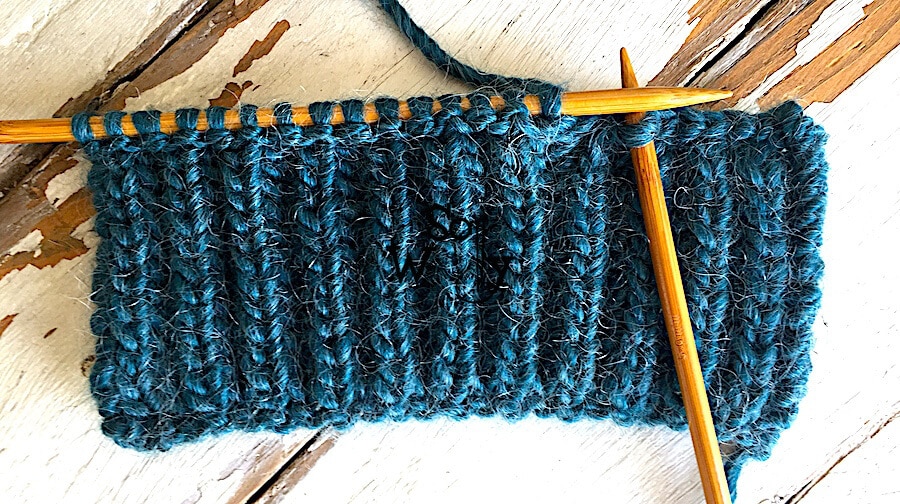 And carbonized bamboo knitting needles (short and soft, great for swatches and small projects) #ad
Fisherman's Rib knitting pattern (no purling required)
CO multiples of 2 (this number includes 2 edge stitches).
Setup row (RS): K across
1º and only row: K1 (edge), *K1, K1bo*. Repeat from * to *, to last st, K1.
This last row creates the pattern. Repeat until the desired length is reached.
When finished BO after a row 2 (RS), as shown in the video tutorial.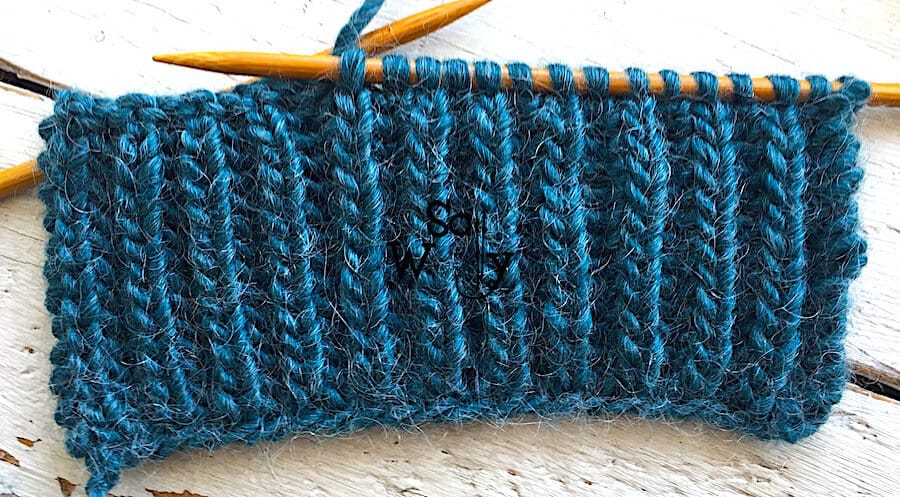 The demonstration below shows both, English and Continental style, enjoy!
Thank you for watching!
Hugs, and happy knitting
xoxo
Carolina – So Woolly
PS: If you love the looks of this kind of pattern, don't miss the Shaker stitch (Half Fisherman's Rib)
"As an Amazon Associate, I earn from qualifying purchases."